CFCA Presents Immersive and Socially Distanced CINDERELLA
In a former Express clothing store, CFCArts has transformed the space into a new theatrical venue.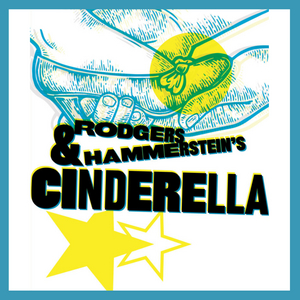 Central Florida Community Arts continues to contribute to the local arts community of Central Florida, with a resilient dedication to safety, creativity, flexibility and inclusivity. In their upcoming show, Rodgers and Hammerstein's Cinderella, CFCArts announced their new theatre location at Orlando Fashion Square Mall. This new theatre will host an immersive and socially-distanced performance of the classic fairytale from April 15 to May 1.

In a space three times larger than their previous theatre, the organization transformed an Express clothing store into a spacious theatre with a lobby and bar. The venue will serve beer and wine from local craft breweries and wineries, an initiative to support and empower the Central Florida small business community. The new venue opens up the potential for more productions in the 2021 season.

"I'm so proud of this organization and how we've reimagined the arts safely, for thousands of Central Floridians during this time," founder and executive director of CFCArts, Joshua Vickery, said. "As an organization we are committed to geographic accessibility to get theatre out into the community."

The enchanting tale takes on a contemporary reimagining with the classic music of Rodgers and Hammerstein. A pumpkin transforming into a carriage, a plain country girl and a prince joining in marriage - impossible? Witness the impossible become possible, with the help of Fairy Godmother, of course!

Rodgers and Hammerstein's Cinderella is being directed and choreographed by Shana Burns with musical direction by Michelle Procopio. The cast includes Chase Williams (Topher), Holli Trisler (Ella), Stacey DeCosmo (Madame), Dayja Le'Chelle (Gabrielle), Megan K. Hill (Marie), Victoria Narvaez (Charlotte), Clint Steadman (Sebastian), Marquise Hillman (Pinkleton), Kyle Meehan (Jean-Michel) and a talented ensemble cast.

The upcoming production will adhere to the safety guidelines developed with Orlando Health. All performers and patrons will be expected to adhere to the diligent safety guidelines. Social distancing of six feet is a priority for the event and your party will be grouped in a pod before the performance. Mask-wearing, covering the nose and mouth, will be enforced. Guests will need to pass a temperature check and are encouraged to use the complimentary hand sanitizer stations. CFCArts staff uses sanitation foggers and HEPA air filters to keep you and your party safe.

Central Florida Community Arts (CFCArts) is a nonprofit organization that exists to build and serve community through the arts. Besides producing seasonal concerts, the heartbeat of CFCArts is to give back to the community by providing affordable arts experiences for all ages and abilities. Visit CFCArts.com for more information.