HELLO DOLLY! to Play at Thelma Gaylord Performing Arts Theatre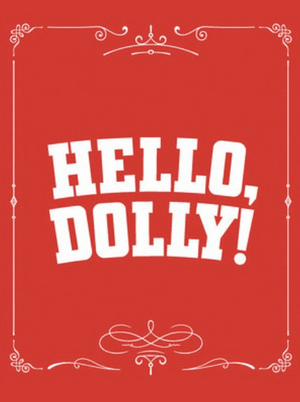 Put on your Sunday clothes, Oklahoma, and head to the Thelma Gaylord Performing Arts Theatre as Hello, Dolly! plays Oct. 15-20.
This production of
Michael Stewart
's and
Jerry Herman
's
Hello, Dolly!
, winner of four 2017 Tony Awards including Best Revival of a Musical, is currently touring the country bringing the story of matchmaker, Dolly Gallagher Levi to audiences nationwide!
HELLO, DOLLY!, the blockbuster Broadway hit, bursts with humor, romance, high-energy dancing, and some of the greatest songs in musical theater history. The romantic and comic exploits of Dolly Gallagher-Levi, turn-of-the-century matchmaker and "woman who arranges things," are certain to thrill and entertain audiences again and again.
The show's memorable songs include "Put On Your Sunday Clothes," "Ribbons Down My Back," "Before the Parade Passes By," "Hello, Dolly!," "Elegance," and "It Only Takes a Moment."
Three-time Tony Nominee, Carolee Carmello will star as "Dolly Gallagher Levi." Carmello will be joined by Lewis J. Stadlen as "Horace Vandergalder," Nic Rouleau as "Cornelius Hackl," Analisa Leaming as "Irene Malloy," Sean Burns as "Barnaby Tucker," Kristen Hahn as "Minnie Fay," Colin LeMoine as "Ambrose Kemper," Morgan Kirner as "Ermengarde," Jessica Sheridan as "Ernestina" and Wally Dunn as "Rudolph."
The ensemble features Maddy Apple, Daniel Beeman, Brittany Bohn, Giovanni Bonaventura, Jenny Hickman, Whitney Cooper, Darius Crenshaw, Julian DeGuzman, Alexandra Frohlinger, Dan Horn, Corey Hummerston, Madison Johnson, Nathan Keen, Beth Kirkpatrick, Ben Lanham, Ian Liberto, Kyle Samuel, Scott Shedenhelm, Timothy Shew, Maria Cristina Slye, Cassie Austin Taylor, Davis Wayne, Brandon L. Whitmore and Connor Wince.
For tickets and more information about Hello Dolly!, tap here.