Latest News on Colin LeMoine
Stage Credits
Hello, Dolly!
  [US Tour]
Revival National Tour, 2018
Ambrose Kemper [Replacement]
Ambrose Kemper [Replacement]
Colin LeMoine News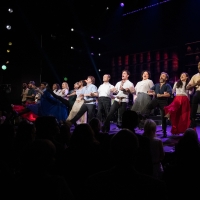 Photo: See David Hyde Pierce, Ramin Karimloo, Lilli Cooper & More at THE PIRATES OF PENZANCE Benefit Concert Reading
by Chloe Rabinowitz - Oct 18, 2022
Roundabout Theatre Company's Special Benefit Concert Reading of The Pirates of Penzance was performed on October 17 at Roundabout's American Airlines Theatre on Broadway. See a photo from curtain call here!
Flat Rock Playhouse Presents: WEST SIDE STORY!
by A.A. Cristi - Jun 6, 2022
The number one requested musical from our 2019 show survey: you asked for it, you got it! From the first notes to the final breath, West Side Story is one of the most memorable musicals and greatest love stories of all time. Shakespeare's Romeo and Juliet is transported to 1950's New York City as two young, idealistic lovers find themselves caught between warring street gangs, the 'American' Jets and the Puerto Rican Sharks.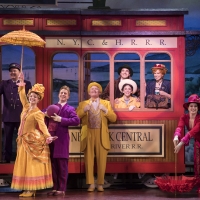 BWW Review: HELLO, DOLLY! at the Hobby Center
by Alric Davis - Jan 13, 2020
a?oeDolly will never go away again!a?? But that's just it. Dolly has never gone anywhere. So long as there are humans on earth, Hello, Dolly! will continue to live. Somewhere, somehow, the show will always be produced, the songs always sung, the characters always riffed off of. It has left an impact that would be immeasurable. The late Jerry Herman's infectious melodies are so intertwined within the fabric of America that its title song helped Lyndon Johnson become President in 1964. This show is not to be missed!
HELLO, DOLLY! Tour Announces Cancellations
by Alan Henry - Jan 3, 2020
BroadwayWorld has learned that the Hello, Dolly! tour has canceled planned engagements in Toronto and Schenectady.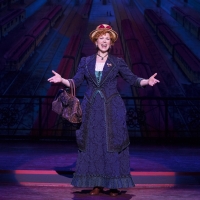 HELLO DOLLY! Is Coming to Bass Performance Hall
by Chloe Rabinowitz - Dec 11, 2019
Performing Arts Fort Worth welcomes the national touring Broadway production of the acclaimed musical HELLO, DOLLY! to Bass Performance Hall in Fort Worth January 14-19. The show is a part of Performing Arts Fort Worth's Broadway at the Bass series. Tickets are on sale now!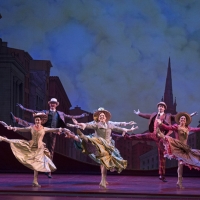 Review Roundup: Carolee Carmello Stars In HELLO, DOLLY! On Tour - See The Reviews
by Review Roundups - Dec 6, 2019
Reviews are in for the second year of the national tour of the Tony Award-winning Best Musical Revival of Hello, Dolly!, starring Carolee Carmello in the iconic title role. 
HELLO, DOLLY! National Tour Cancels Detroit Opening Night Due To Truck Malfunction
by A.A. Cristi - Nov 18, 2019
Broadway in Detroit has announced that tomorrow's opening night performance, (Tuesday, November 19 at 8:00 PM) of the national tour of HELLO DOLLY! at Detroit's Fisher Theatre has been cancelled due to an unanticipated mechanical issue with one of the touring production's semi-trucks while en route to Detroit.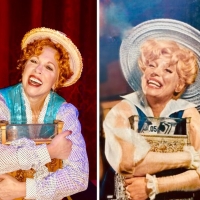 Carolee Carmello Pays Tribute to Carol Channing's HELLO, DOLLY! Life Magazine Cover
by Linnae Medeiros - Oct 22, 2019
Wow wow wow, fellas! 55 years ago, Broadway's legendary original Dolly Levi, Carol Channing, took to the cover of Life Magazine as the matchmaker. Carolee Carmello, who is currently portraying the iconic character on the show's national tour, paid tribute to Channing by reenacting the photo in costume on stage. Check out the side-by-side photo!
Photo Flash: Only Take a Moment to Check Out Carolee Carmello and the Cast of HELLO, DOLLY!
by Julie Musbach - Oct 21, 2019
Check out even more photos of Carolee Carmello leading the National Tour of HELLO, DOLLY! 
First Look: Carolee Carmello in HELLO, DOLLY! on Tour
by Alan Henry - Oct 10, 2019
BroadwayWorld has a first look at Carolee Carmello in the National Tour of HELLO, DOLLY! Check out an all new photo of Carmello in the iconic title role!