Latest News on Jenny Hickman
Stage Credits
Hello, Dolly!
  [US Tour]
Revival National Tour, 2018
Performer [Replacement]
Performer [Replacement]
Irene Molloy (Understudy) [Replacement]
Mrs. Rose (Understudy) [Replacement]
Ernestina (Understudy) [Replacement]
Jenny Hickman News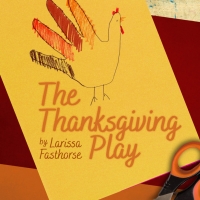 THE THANKSGIVING PLAY Begins Performances This Month at Virginia Stage Company
by A.A. Cristi - Jan 4, 2022
When a collection of teachers are challenged to write a play about the History of Thanksgiving, hilarity and challenging questions ensue in Larissa FastHorse's (Sicangu Lakota) gripping comedy The Thanksgiving Play to open at The Historic Wells Theatre (108 E. Tazewell Street, Norfolk VA) from January 22nd to February 6th.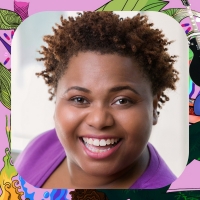 Cast And Creative Team Announced for Reading of Experimental Bitch Presents' First Full Play
by A.A. Cristi - Oct 15, 2021
Casting has been announced for the upcoming reading presented at The Tank on October 24.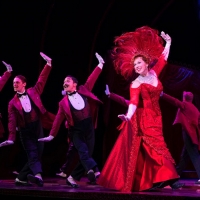 BWW Review: A Jubilant HELLO DOLLY! at Shea's Buffalo Theatre
by Michael Rabice - Mar 11, 2020
Many may think that the heartwarming and brassy American musical comedy of yore with it's hummable tunes will never be seen again. That the days of star driven shows have dried up. The era when the names of Mary Martin, Ethel Merman, or Carol Channing all but guaranteed a hit musical. Now producers are wary of putting all of their eggs in one basket, relying on a star to stick with a show until it recoups it's investment. Happily...... no, joyously...... Broadway producer Scott Rudin was able to engage superstar Bette Midler for a year in the first revival of HELLO DOLLY! ever to happen on Broadway without Carol Channing
HELLO, DOLLY! Tour Announces Cancellations
by Alan Henry - Jan 3, 2020
BroadwayWorld has learned that the Hello, Dolly! tour has canceled planned engagements in Toronto and Schenectady.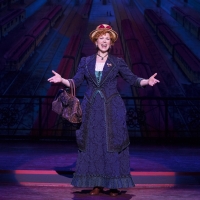 HELLO DOLLY! Is Coming to Bass Performance Hall
by Chloe Rabinowitz - Dec 11, 2019
Performing Arts Fort Worth welcomes the national touring Broadway production of the acclaimed musical HELLO, DOLLY! to Bass Performance Hall in Fort Worth January 14-19. The show is a part of Performing Arts Fort Worth's Broadway at the Bass series. Tickets are on sale now!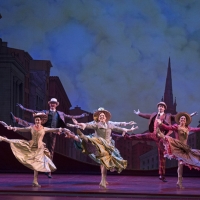 Review Roundup: Carolee Carmello Stars In HELLO, DOLLY! On Tour - See The Reviews
by Review Roundups - Dec 6, 2019
Reviews are in for the second year of the national tour of the Tony Award-winning Best Musical Revival of Hello, Dolly!, starring Carolee Carmello in the iconic title role. 
HELLO, DOLLY! National Tour Cancels Detroit Opening Night Due To Truck Malfunction
by A.A. Cristi - Nov 18, 2019
Broadway in Detroit has announced that tomorrow's opening night performance, (Tuesday, November 19 at 8:00 PM) of the national tour of HELLO DOLLY! at Detroit's Fisher Theatre has been cancelled due to an unanticipated mechanical issue with one of the touring production's semi-trucks while en route to Detroit.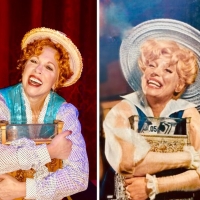 Carolee Carmello Pays Tribute to Carol Channing's HELLO, DOLLY! Life Magazine Cover
by Linnae Medeiros - Oct 22, 2019
Wow wow wow, fellas! 55 years ago, Broadway's legendary original Dolly Levi, Carol Channing, took to the cover of Life Magazine as the matchmaker. Carolee Carmello, who is currently portraying the iconic character on the show's national tour, paid tribute to Channing by reenacting the photo in costume on stage. Check out the side-by-side photo!
Photo Flash: Only Take a Moment to Check Out Carolee Carmello and the Cast of HELLO, DOLLY!
by Julie Musbach - Oct 21, 2019
Check out even more photos of Carolee Carmello leading the National Tour of HELLO, DOLLY! 
First Look: Carolee Carmello in HELLO, DOLLY! on Tour
by Alan Henry - Oct 10, 2019
BroadwayWorld has a first look at Carolee Carmello in the National Tour of HELLO, DOLLY! Check out an all new photo of Carmello in the iconic title role!