Writer Erik Jensen Visits the Cast of The Secret Theatre's EXONERATED
Producer Richard Mazda [Hair, Chorus Line, Richard Iii] is proud to present Lucille Lortel & Drama Desk Award winning play, The Exonerated by Jessica Blank and Erik Jensen. Writer Erik Jensen gave the cast a huge surprise and a big boost when he stopped by The Secret Theatre during a rehearsal, check out the photo below!
The Exonerated débuted off Broadway in 2002 and originally ran for 600 performances.
The work combines first-person narrative with legal records to tell the stories of six wrongfully convicted inmates: Delbert Tibbs, Kerry Max Cook, Gary Gauger, David Keaton, Robert Earl Hayes and Sunny Jacobs, and their paths to freedom.
The production is directed by DeMone Seraphin, Assistant Directed by Krysta Hibbard, Production Manager is Justin Hsu, Stage Manager is Jessica Fornear, who also takes care of sound design, Lighting Design by Joe Cabrera, Set Design by Melissa Anderson and Fight Choreography/Dramaturgy by Meron Langsner
James Washington * as Delbert, Laura Lockwood* as Sunny, Alphonso Walker Jr as Robert, Chelsea Davis as Georgia, Mark Keeton* as Gary,Tommy Norton as Kerry, Greg Warren as David, Ruby Littman as Sandra/Sue, Tyler Waag & Sean Jarrel play Ensemble parts.
Tickets are $18 Adv/$20 Door and are now available online Tickets by calling 718-392-0722. Tickets may also be purchased in-person at the Box Office, after 5:30 pm Tuesday-Sunday.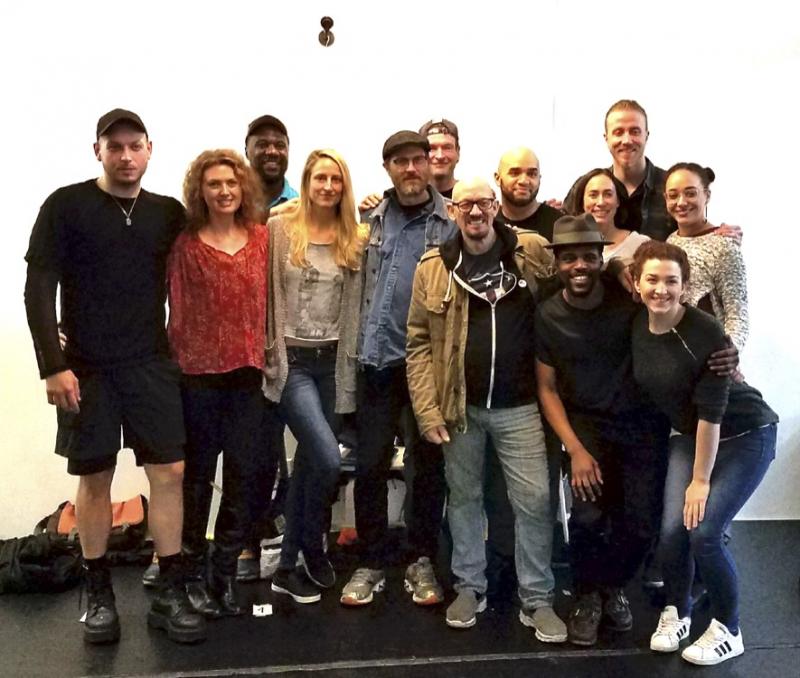 [Erik Jensen, center [blue denim shirt] Richard Mazda producer, glasses to his left, Krysta Hibbard Asst Director to the right]