The New York Gilbert & Sullivan Players Presents THE MIKADO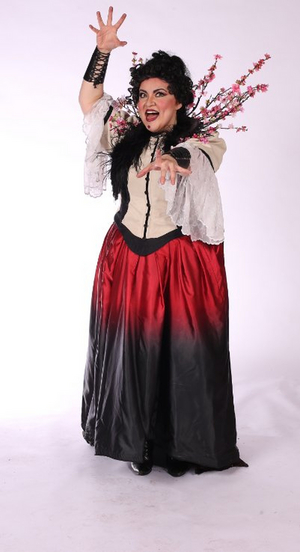 Since its founding in 1974, the New York Gilbert & Sullivan Players (NYGASP) has presented more than 2,000 performances of the Gilbert & Sullivan masterpieces throughout the United States, Canada and England, captivating audiences of all ages. America's preeminent Gilbert & Sullivan Repertory Ensemble, continues its 45th season with its novel production of The Mikado, one of the most enduring musicals in theatrical history.
With 8 family friendly performances after Christmas, this production, which premiered to critical acclaim in December of 2016, will run at The Kaye Playhouse at Hunter College, 68th Street between Park and Lexington Avenues, Dec. 27, 2019 through Jan. 5, 2020. Annual favorite special events include multi-generational Bring Your Grandparents Day (Dec. 30 - with pre and post show attractions) and Family Overture presentations before Saturday matinées (Dec. 28, Jan. 4 - musical introduction and plot summary made entertaining and free to all ticket holders).
The New York Times describes this production of The Mikado as "a comic gem" with "handsome designs, sharp acting and impressive singing."
First performed at London's Savoy Theatre in 1885, The Mikado pokes fun at topical aspects of Victorian society, but Gilbert & Sullivan cleverly cloak their satirical barbs behind a charming love story set in an imagined town in Japan, and NYGASP continues the time honored tradition of topical updating for a modern audience. You're sure to recognize someone on the "Lord High Executioner's" comical list of people who "never would be missed".
The show abounds with absurdity and astounding wit, clever wordplay, memorable tunes and endearing characters. The romantic love story follows Nanki-Poo, the son of the Mikado (the Japanese emperor), who has fled his father's court in disguise as a "Wand'ring Minstrel" to avoid marrying Katisha, an elderly suitor, and to find and marry his own beloved, the delicious maiden Yum-Yum, one of "Three Little Maids From School". Yum-Yum, however, is the ward of Ko-Ko, the "Lord High Executioner", and has become betrothed to him against her will. As usual in a Gilbert & Sullivan imaginative plot, the tangled web unravels and everyone (well, almost everyone) lives happily ever after.
The NYGASP production features an original prologue that introduces the audience to the real life characters of the D'Oyly Carte Opera Company, which originated The Mikado in 1885 London, and emphasizes the work's satire of human foibles and excesses that transcend generational and national bounds. The comic opera will feature original choreography and direction by NYGASP Associate Stage Director David Auxier, who also authored the show's prologue, and Assistant Direction by Broadway performer/director Kelvin Moon Loh.
The show's cast includes: dynamic bass David Wannen in the title role; clever patter man David Macaluso as Sullivan and Ko-Ko; blustering Matthew Wages as Richard D'Oyly Carte and pompous Pooh-Bah; creative David Auxier as author Gilbert and town leader Pish-Tush; charming John Charles McLaughlin as romantic hero Nanki-Poo, formidable Caitlin Burke as lovelorn and overbearing Katisha; beautiful soprano Sarah Caldwell Smith as self-aware Yum Yum; Rebecca L. Hargrove as maiden sister Peep-Bo, and mellifluous mezzo Amy Maude Helfer as adventurous Pitti-Sing.
The production will showcase scenery designed by Anshuman Bhatia, costumes by Quinto Ott and lighting by Benjamin Weill. The Mikado is produced by NYGASP Executive Director David Wannen.
NYGASP has been hailed as "the leading custodian of the G&S classics" by New York Magazine and has created its own special niche in the cultural mosaic of New York City and the nation. According to the Company's Founder/Artistic Director/General Manager Albert Bergeret, NYGASP's mission is "giving vitality to the living legacy of Gilbert & Sullivan." He further adds that "everyone loves The Mikado and our new production, with its celebrated premise of imagination, keeps the revered story alive and colorful." As for his own participation in the storied production Bergeret states "I'm delighted to once more be involved in elevating the humor and musical values of this evolving and very theatrical production, while alternating on the conductor's podium with my colleague, Joseph Rubin, as part of NYGASP's commitment to the future development of the Company".
Performances:
Friday, Dec. 27, 2019 --- 7:30 PM
Saturday, Dec. 28, 2019 --- 2 PM* & 7:30 PM
Sunday, Dec. 29, 2019 --- 3 PM
Monday, Dec. 30, 2019 --- 3 PM**
Saturday, Jan. 4, 2020 --- 2 PM* & 7:30 PM
Sunday, Jan. 5, 2020 --- 3 PM
*Family Overture - Sat., Dec. 28 & Sat., Jan 4, at 12:45 PM (prior to the 2PM show) - Musical introduction and plot summary made entertaining for the entire family. Free to all ticket holders.
**Bring Your Grandparents Day - Monday, Dec. 30, at 1:45 PM - Respect your elders with a pre-show Family Overture and a backstage tour after the performance.
Ticket Prices
Orchestra: $95
Balcony: $50
Rear Balcony: $25
*Please note there is no elevator to the balcony*
Special Discounts: 50% off for children 12 and under accompanied by an adult. 10% off for seniors 65 and older.
Order by Phone: 212-772-4448
Order Online: www.nygasp.org
Purchase in Person: The Kaye Playhouse Box Office, 68thStreet between Park and Lexington Avenues. (Box Office Hours: Monday-Friday 12 PM-7PM)
| | |
| --- | --- |
| Vote Now for the 2022 BroadwayWorld Off-Broadway Awards | |
| voting ends in | |
More Hot Stories For You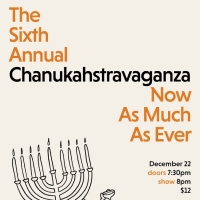 The Sixth Annual Chanukahstravaganza Comes to Littlefield This Month

December 8, 2022

Lana Schwartz and Ilana Michelle Rubin are two Jewish (you might have guessed), native New Yorkers who always get pretty lonely around the holiday season. For the sixth year in a row, they've invited some of the funniest Jewish comedians in New York City (where else?) to help them celebrate the Miracle of Lights: Chanukah. Hannukah. Hanukah. However you choose to spell it. There will be songs, there will be laughter, there will be surprises, and you know there will be gelt. Lots of gelt. Tons of it.
---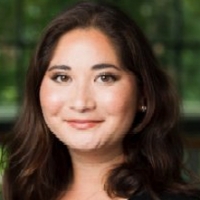 Einhorn Prize Reading Announced At Triad Theater, December 11

December 7, 2022

On Sunday December 11 at 2pm, there will be a presentation of the winners of the first David A. Einhorn Playwriting Prize The event will be held at the Triad Theater, 158 W. 72nd Street. The event will run 90 minutes and include readings of the 1st and 2nd prize winners, some words about David Einhorn, and a talkback on the topics addressed by the plays.
---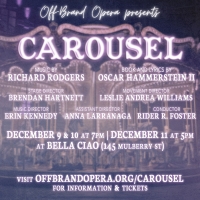 Off-Brand Opera Presents CAROUSEL, December 10 & 11

December 7, 2022

Off-Brand Opera returns this fall with a fresh take on Carousel, the beloved Rodgers & Hammerstein classic. Carousel will be presented with a fresh take on the classic work, featuring performers from a variety of artistic backgrounds in restaurant Bella Ciao's intimate basement cabaret space.
---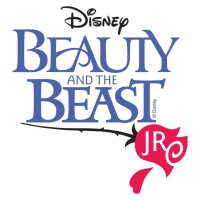 BEAUTY AND THE BEAST JR. to be Presented at AMT Theater in January

December 7, 2022

​January 18th through the 22nd is BEAUTY AND THE BEAST at AMT Theater. Wednesday through Saturday at 7pm, Saturday at 2 and Sunday at 3pm.
---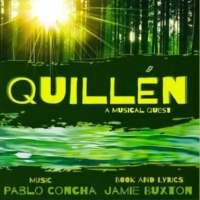 QUILLÉN A New Musical To Premiere At Winterfest, December 13-17

December 6, 2022

Latiné Musical Theatre Lab and Teatro Latea unite to present the new Chilean musical Quillén at New York Theater Festival's Winterfest, December 13-17, 2022.
---