SITI Company to Present New Work by Alumni at SITI Lab
Siti Company will present three new works-in-progress through SITI Lab, a residency for alumni of SITI's renowned training programs. Three years ago, SITI launched this vital program to support emerging artists who are self-producing ensemble-based theater in New York City.
The artists received three months of free and subsidized rehearsal space in addition to mentorship from Siti Company and staff. This October, the SITI Lab artists will present excerpts of their work for an invited audience in SITI's Peter Zeisler Studio. Peta Coy, the director of Salome Redux, says, "I am excited to participate in a program that offers such support and guidance for new works in the New York Theater scene."
The three projects selected for this year's program are Arantxa Araujo's MOTUS Empathés, Odonata's We Can Tell, and Tina Mitchell's Salome Redux.
MOTUS Empathés was created by Arantxa Araujo in collaboration with performers Jenny Tibbels, Larissa Skye Van Rensselaer, Katiana Rangel, and Mario Galeano, with music by Dan Zlotnik and Carina López. MOTUS Empathés is an interactive, multidisciplinary performance that explores the relationship between movement and the development of empathy. The project is based on Araujo's previous research about mirror neurons. Araujo says of the piece, "I am interested in the brain's ability to understand the experience of the other, erasing barriers based on perceived 'otherness' and creating emotional openness."
Odonata, a new theater company, will premiere their first play, We Can Tell. The piece is created by Odonata with direction by Emily Moler and performances by Alex Chernin and Hallie Christine. The piece is inspired by the lives of Leni Riefenstahl and Marlene Dietrich, the director and actor responsible for the majority of Germany's Nazi propaganda films.
Salome Redux is created and performed by Tina Mitchell, Shura Baryshnikov and Helen Yee and directed by Peta Coy, with music by Helen Yee. Salome Redux explores the many facets of the story of Salome through the works of three playwrights. The creative team, which comes from dance, theater, and music backgrounds respectively, ask: who is Salome, and why are we so keen to destroy her?
Reflecting on her participation in SITI Lab, Aranxta Araujo said, "I was thrilled to be selected to develop work with such support in an environment that cultivates focus, spontaneity, courage, and empowerment."
SITI Lab culminates in a performance of in-progress work on October 13 & 14 in SITI's Peter Zeisler studio in Manhattan. The performances are by invitation only, but interested parties may contact Megan Hanley at Siti Company to join the wait list.
Siti Company, now in its 24th year, is an ensemble-based theater company whose three ongoing components are the creation of new work, the training of young theater artists, and a commitment to international collaboration. Founded in 1992 as the Saratoga International Theater Institute by Anne Bogart, Tadashi Suzuki and a group of likeminded artists, Siti Company seeks to redefine and revitalize contemporary theater in the United States through an emphasis on international cultural exchange and collaboration.
More Hot Stories For You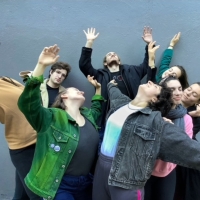 Mystical Feet Company to Present SECRET OF THE POSSIBLE at 14th Street Y This Month

December 3, 2022

Mystical Feet Company, in partnership with the Theater at the 14th Street Y, has announced December 2022 dance/theater performances of a new ensemble-created work from award-winning playwright/choreographer Yehuda Hyman, presented at the Theater at the 14th Street Y, 344 East 14th Street, Thursday, December 15 through Friday, December 23, 2022.
---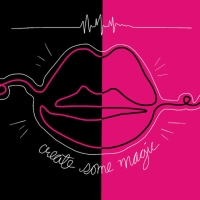 First Kiss Theatre to Close Out In-Person Season With A MIDDLE SCHOOL PLAY By Alice Nora

December 2, 2022

A Middle School Play by Alice Nora, directed by Jacqueline Keeley - December 11th and 12th at 7pm Relive the wonder years with this comedic take on the messy & outlandish time that is the middle school experience.
---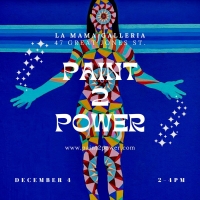 La MaMa to Host PAINT2POWER Public Art-Making Event

December 2, 2022

On Sunday, Dec. 4 at 2 p.m., LA MAMA will host PAINT2POWER,  the making of a large public art mural  at the company's Galleria in Manhattan.  The public is invited to participate.  Admission is free.
---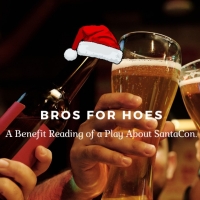 Benefit Reading Of BROS FOR HOES, a One-Act Comedy About SantaCon, To Take Place In West Village

December 2, 2022

Independent producers Emily Jeppesen, Rebecca Kane, and Taylor Thomson will present a reading of a new one-act comedy in a performance entitled 'Bros for Hoes: A SantaCon Play Benefit Reading' on December 12th, 2022.
---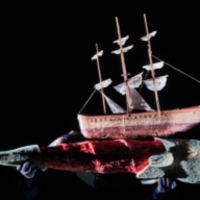 NYU Skirball and Under the Radar Festival Present MOBY DICK Next Month

December 2, 2022

NYU Skirball and Under the Radar Festival present Moby Dick, an adaptation of Herman Melville's mythical work, halfway between theater and puppet show, featuring seven actors, fifty puppets, video projections, a drowned orchestra and a whale-sized whale, running January 12-14 at NYU Skirball.
---