Date of Death: January 16, 2005
Birth Place: New York, NY, USA
Latest News on Peter Zeisler
Stage Credits
Productions
[Broadway, 1959]
Production Stage Manager
[Broadway, 1959]
Production Stage Manager
[Broadway, 1957]
Production Stage Manager
[Broadway, 1956]
Production Stage Manager
[Broadway, 1955]
Stage Manager
[Broadway, 1954]
Stage Manager
[Broadway, 1953]
Production Stage Manager
[Broadway, 1952]
Assistant Stage Manager
Stage
Productions
[Broadway, 1959]
Production Stage Manager
[Broadway, 1959]
Production Stage Manager
[Broadway, 1957]
Production Stage Manager
[Broadway, 1956]
Production Stage Manager
[Broadway, 1955]
Stage Manager
[Broadway, 1954]
Stage Manager
[Broadway, 1953]
Production Stage Manager
[Broadway, 1952]
Assistant Stage Manager
Peter Zeisler News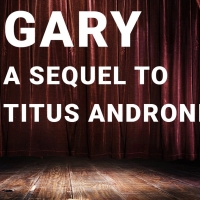 GARY Opens This Month in Wellfleet
by Stephi Wild - Jul 25, 2022
Wellfleet Harbor Actors Theater presents Gary: A Sequel to Titus Andronicus, by Taylor Mac. Performances are Tuesdays through Saturdays, July 29 - August 19 at 8:00 p.m. on the Julie Harris Stage.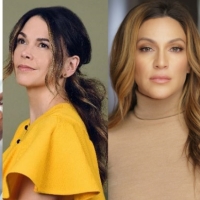 Patti LuPone, Sutton Foster, Shoshana Bean and More to Present at the 2022 Drama League Awards Hosted by Frank DiLella
by Chloe Rabinowitz - May 16, 2022
Emmy Award-winning journalist Frank DiLella will be hosting the 88th Annual Drama League Awards alongside theatrical legends and Tony Award winners, Patti LuPone, Ben Vereen, Sutton Foster, Shoshana Bean, Gabby Beans and Lear deBessonet.
Peter Sellars Delivers International World Theatre Day Message 2022
by Stephi Wild - Mar 27, 2022
The Global Theater Initiative (GTI), a partnership between Theatre Communications Group (TCG) and The Laboratory for Global Performance and Politics (The Lab) at Georgetown University, invites all theatres, individual artists, institutions, and audiences to celebrate the 61st annual World Theatre Day on March 27, 2022.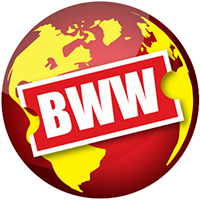 The Latinx Theatre Commons Announces The 2022 LTC Comedy Carnaval
by A.A. Cristi - Mar 24, 2022
The Latinx Theatre Commons today announced the 2022 LTC Comedy Carnaval at Su Teatro Cultural & Performing Arts Center.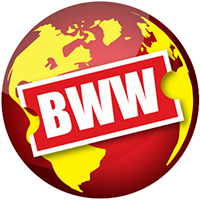 Woodie King, Jr. To Retire June 30 As Head Of New Federal Theatre
by A.A. Cristi - May 11, 2021
Woodie King, Jr., Founder and Producing Director of New Federal Theatre (NFT), will retire from leadership of the famed theater company on June 30, 2021, handing the baton to NFT's newly appointed Artistic Director, Elizabeth Van Dyke.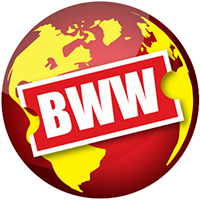 Psalmayene 24 Reimagines Will Power's Seminal Hip-Hop Theatre Work FLOW For A New Generation
by A.A. Cristi - May 7, 2021
Studio Theatre Artist in Residence Psalmayene 24 directs a reimagined Flow by hip-hop theatre forebear Will Power, drawing inspiration from 90s hip-hop aesthetic and starring Justin Weaks, available to stream on studiotheatre.org from May 21 – June 13, 2021.
Firstworks and Brown Arts Initiative Present TAYLOR MAC'S HOLIDAY SAUCE…PANDEMIC!
by Chloe Rabinowitz - Nov 24, 2020
FirstWorks and Brown University's Brown Arts Initiative, alongside theaters and cultural institutions from around the world, will present the Pomegranate Arts production Taylor Mac's Holiday Sauce...Pandemic!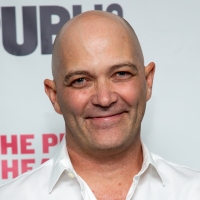 Taylor Mac Presents HOLIDAY SAUCE…PANDEMIC!
by Chloe Rabinowitz - Nov 11, 2020
On December 12, prestigious theaters and cultural institutions around the world present the Pomegranate Arts production Taylor Mac's Holiday Sauce...Pandemic!. The special, live-streamed event reimagines for this time of social distancing Mac's celebrated Holiday Sauce show.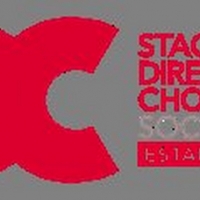 Stage Directors And Choreographers Society Announces Changes To Senior Leadership Team
by A.A. Cristi - Feb 27, 2020
Stage Directors and Choreographers Society (SDC), the theatrical union that unites, empowers, and protects professional stage directors and choreographers throughout the United States, today announced a newly created position on its senior staff team as well as the merging of its existing Member Services and Communications departments.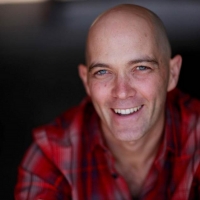 Taylor Mac Named ALL ARTS First-Ever Artist in Residence
by Kaitlin Milligan - Dec 17, 2019
ALL ARTS, the broadcast and digital platform created earlier this year by New York Public Media company WNET, announced today the selection of its first Artist in Residence, veteran theater artist Taylor Mac. 
Peter Zeisler Videos

Who Is Taylor Mac? Get To Know The Acclaimed Mind Behind GARY- A SEQUEL TO TITUS ANDRONICUS
by A.A. Cristi - Apr 21, 2019
Who is Taylor Mac? A question that fans, critics, fellow artists, and even Taylor have been asking since Mac first made an appearance on the downtown theatre scene.