Photo Flash: Sneak Peek at the First Read-Through of (NOT) WATER, Coming to 3LD
New Georges will present the World Premiere of (NOT) WATER, co-conceived by Sheila Callaghan and Daniella Topol, written by Sheila Callaghan and directed by Daniella Topol, as part of Works On Water, a month-long, multi-disciplinary art event that presents multiple artistic perspectives on water in a global context, at the 3LD Art & Technology Center (80 Greenwich Street), running June 6-30, 2017. BroadwayWorld has photos from the first read-through of the script below!
(NOT) WATER is Sheila Callaghan & Daniella Topol's epic exploration of their epic exploration of an element so epic it's taken a decade to explore: a large-scale, immersive theater piece that addresses humanity's relationship to water in the face of profound environmental change.
(NOT) WATER reunites Sheila Callaghan, Daniella Topol, New Georges and 3LD 11 years after their critically acclaimed production of DEAD CITY. Sheila and Daniella conceived of (NOT) WATER soon after, including designers in all their development processes so text and theatricality would emerge simultaneously. (NOT) WATER was created with an ace team of collaborators including associate playwright Liza Birkenmeier (2016-2017 Emerging Writers Group at The Public Theater; Playwrights Realm Writing Fellow) and a design team that includes Deb O (Massacre at The Sheen Center; Ubu Sings Ubu at Abrons Arts), Ari Fulton (Alligator with New Georges; The Widow of Tom's Hill at 59E59), Barbara Samuels (The Frightening at Abrons Arts; Caught with The Play Company), Broken Chord Collective (Eclipsed on Broadway; Bull in a China Shop with LCT3), and Cory Einbinder (The Service Road with Adhesive Theater Project), with science dramaturgy by Guerilla Science.
The cast will feature Rebecca Hart (10 out of 12 with Soho Rep; The Great Immensity with The Civilians/The Public Theater), Carmen M. Herlihy (Kingdom Come with Roundabout; Doctor Faustus with Classic Stage Company), Ethan Hova (The Wong Kids with Ma-Yi; Metrocards at EST), Polly Lee (Ken Urban's Nibbler with Rattlestick; Now is the Time with Little Lord), April Matthis (Fondly Colette Richland with ERS at New York Theatre Workshop; 2015 OBIE Award for Sustained Excellence of Performance), and Mike Shapiro (Charleses with The Tank/The Brick; Motel Cherry with New Georges/Clubbed Thumb at HERE).
As part of the bigger multi-disciplinary art event, Works on Water, (NOT) WATER will share its space with a new triennial of thematically-linked works of time-based visual and participatory art curated by a team that includes Sarah Cameron Sunde and Katie Pearl.
Tickets ($20-$45) are on sale at www.worksonwater.nyc or www.newgeorges.org.

The first read-through of
Sheila Callaghan
and
Daniella Topol
's (NOT) WATER with the entire cast and design team. Photo credit: Kyle Marian Viterbo/Guerilla Science
Playwright
Sheila Callaghan
with (NOT) WATER designers and producers. Photo credit: Kyle Marian Viterbo/Guerilla Science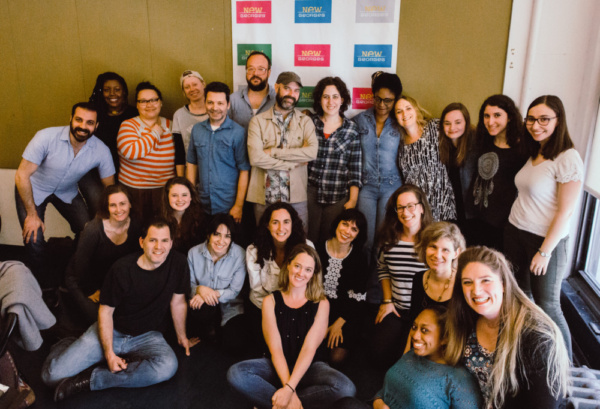 The team of (NOT) WATER coming to 3LD Art & Technology Center, June 6-30. Photo credit: Kyle Marian Viterbo/Guerilla Science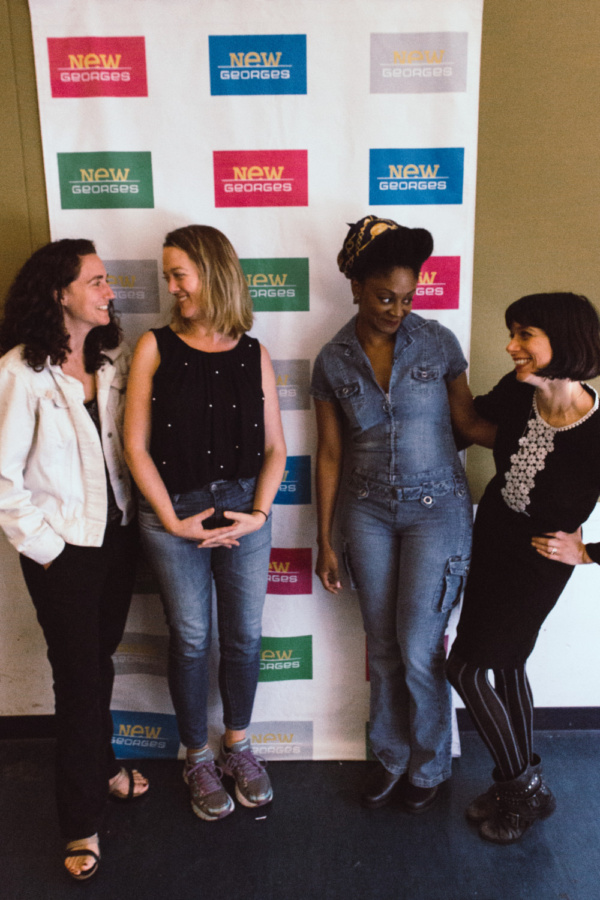 (NOT) WATER director
Daniella Topol
, actress
Polly Lee
, actress
April Matthis
and playwright
Sheila Callaghan
. Photo credit: Kyle Marian Viterbo/Guerilla Science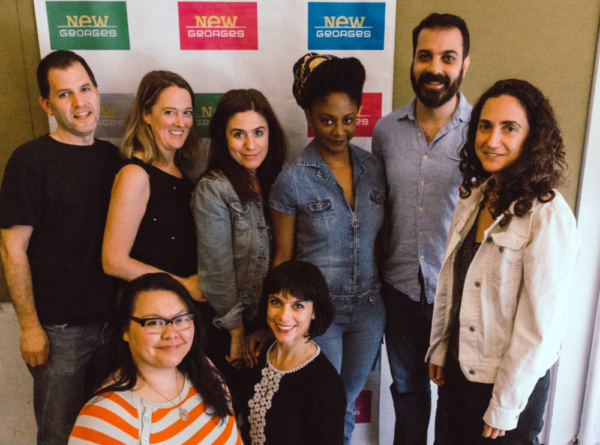 The (NOT) WATER cast with playwright
Sheila Callaghan
and director
Daniella Topol
. Photo credit: Kyle Marian Viterbo/Guerilla Science
The cast of (NOT) WATER. Photo credit: Kyle Marian Viterbo/Guerilla Science
Director
Daniella Topol
, New Georges Artistic Director
Susan Bernfield
and playwright
Sheila Callaghan
. Photo credit: Kyle Marian Viterbo/Guerilla Science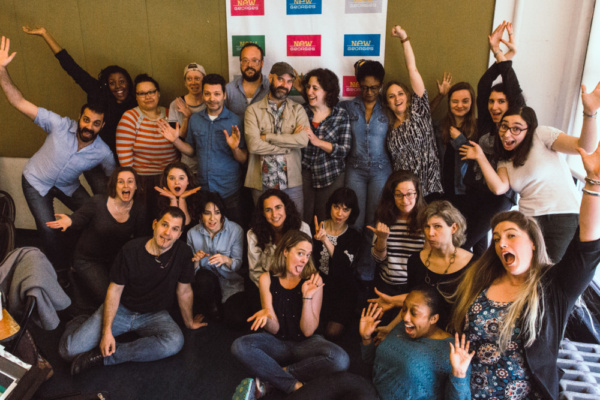 The entire (NOT) WATER team! Photo credit: Kyle Marian Viterbo/Guerilla Science