Photo Flash: Opening Night at Oberon Theatre's THE DRAWER BOY
Oberon Theatre Ensemble kicks off its 15th season with the long awaited, New York premiere of
Michael Healey
's THE DRAWER BOY, directed by
Alexander Dinelaris
(Playwright: "Red Dog Howls," "Still Life"), currently running at the
June Havoc
Theatre in The Abingdon Theatre Arts Complex (312 W. 36th Street) in Manhattan. Below, BroadwayWorld has photos of the cast and creative team on opening night, March 5!
THE DRAWER BOY looks in on the lives of two aging bachelor farmers in 1972 rural Ontario. World War II veterans and lifelong friends, The Farmers share a quiet and uneventful life based on stories and routine. Their lives are comically disrupted when a young, energetic actor from the big city shows up on their doorstep wanting to live and work with them as research for a play about farming. As the actor immerses himself, The Farmers' darkest secrets become part of the actor's play and the lines between theatre and life, and memory and reality, become blurred. Heartbreak and levity mix in this extraordinary play about storytelling and how it transforms our lives.
Since its premiere in 1999 at Toronto's Theatre Passe Muraille, THE DRAWER BOY has won countless awards, including Canada's Governor General's Literary Award and The Helen Hayes Award. It often makes Theatre Communications Group's "Top Ten Most Produced Plays," and in 2001, THE DRAWER BOY was selected as one of Time Magazine's top ten plays, and called "a new classic," by the publication.
Now, 14 years after it made its world-premiere THE DRAWER BOY will receive its New York debut, helmed by Alexander Dinelaris (Book "The Bodyguard," "Red Dog Howls;" director "American Rapture," "The Chaos Theories"), featuring a cast that includes: Alex Fast ("The Awesome 80's Prom," "Ivanov"), Brad Fryman ("Order," "American Rapture") and William Laney ("True Face," "Order").
The New York premiere of THE DRAWER BOY will run through March 23 with a performance schedule of Wednesday through Saturdays at 8:00pm, Sundays at 3:00pm (with the following exceptions added performance on Tuesday, March 5 at 7:00pm, no performance on Wednesday, March 6 or Sunday, March 17) at the June Havoc Theatre in The Abingdon Theatre Arts Complex (312 W. 36th Street) in Manhattan. Tickets are $25 general admission, $15 students/seniors and can be purchased by calling 866-811-4111 or online at www.oberontheatre.org.
Photo Credit: Dale Heller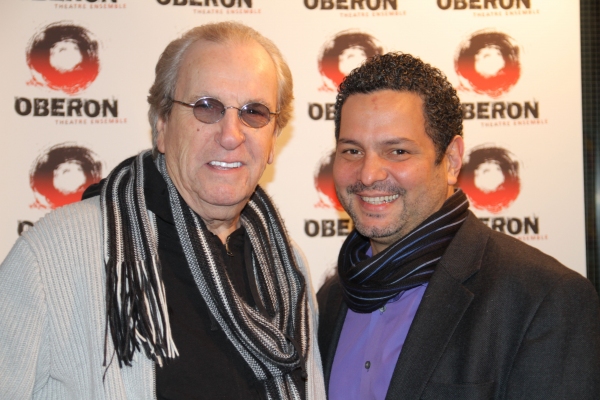 Danny Aiello and director Alexander Dinelaris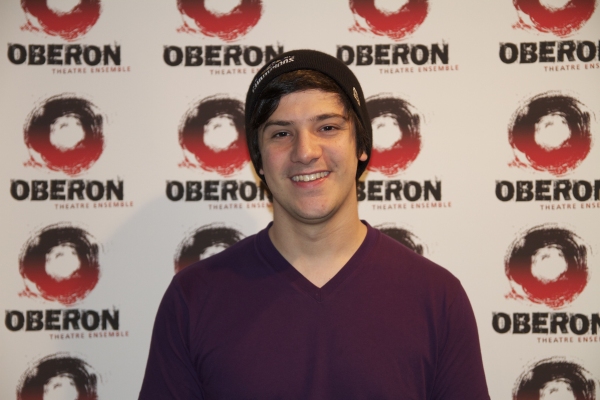 Alex Fast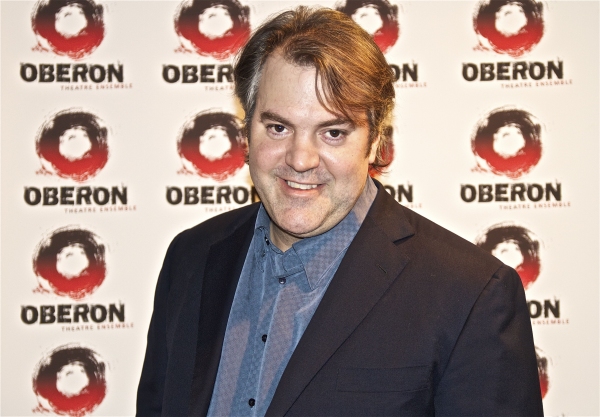 Brad Fryman

William Laney

THE DRAWER BOY design team, David Murin (costumes), Rebecca Lord-Surrat (set), and Amith Chandrashaker (lights)