Photo Flash: New Works Hit NYC in 25th Annual Ice Factory Festival
Illustrious alumni will guest-curate this summer's 25-year anniversary edition of Ice Factory 2018, New Ohio Theatre's Obie Award-winning festival. Ice Factory 2018 will present eight new works over eight weeks, June 27 - August 18, at New Ohio Theatre, located at 154 Christopher Street between Greenwich and Washington Streets in New York City.
New Ohio's Artistic Director
Robert Lyons
says, "Over the years many emerging companies have presented their work in the Ice Factory. Today, many of those companies have become quite well-known, as they continue to thrive and grow and receive their just recognition. In honor of our 25th anniversary, New Ohio asked a few of our illustrious alumni who they think is moving the new theatre dial these days. Our guest curators are
Elevator Repair Service
, Pig Iron Theatre, the TEAM, Half Straddle, New Georges and Second Generation. Ice Factory 2018 is their answer." Performances are Wednesdays - Saturdays at 7pm. Tickets are $20 and $16 for students. Purchase at
http://NewOhioTheatre.org
or by calling 212-352-3101. This year's Ice Factory programming will once again include "Fridays on Ice," a late-night performance salon that includes artists creating work not usually seen in downtown theatre spaces, but more typically found performing in nightclubs, bars, and private apartments. Produced and curated by Kevin Laibson (formerly of The PIT), each evening is individually hosted by an impresario of this alternative storytelling community, and features cutting-edge micro-works by some of NYC's cagiest short-form theater-makers. Performances start at 10:30pm, and tickets are $15 ($5 if you also saw the 7pm Ice Factory performance that night). For info on artists as it becomes available, visit
http://NewOhioTheatre.org
. New Ohio Theatre strengthens, nurtures and promotes a community of independent theatre artists and theatre companies by curating and presenting new work in New York City. With its Ice Factory summer festival the New Ohio offers emerging and established companies a prime forum in which to develop their work. Ice Factory prides itself on maintaining extraordinary aesthetic diversity along with an unequaled standard for intelligent, imaginative theater.

Photo by John C Hawthorne, L-R: Alicia Crosby, Jenna Strusowski, Francesca Montanile Lyons (above), Megan Thibodeaux, Sarah Knittel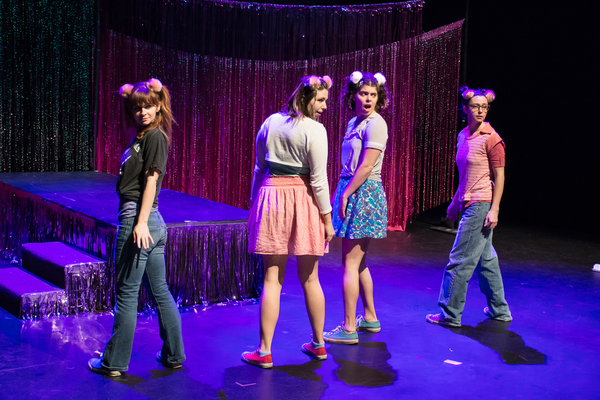 Photo by John C Hawthorne, L-R: Jenna Strusowski, Megan Thibodeaux, Sarah Knittel, Alicia Crosby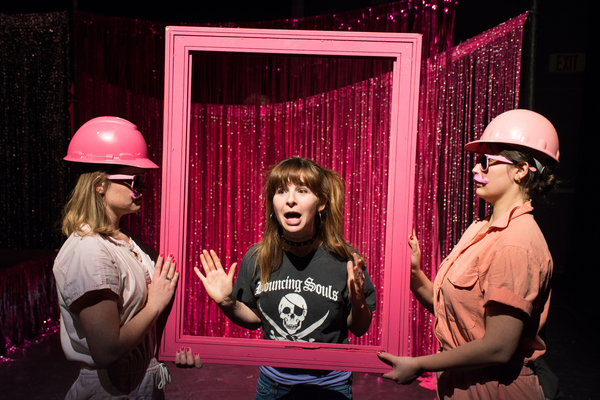 Photo by John C Hawthorne, L-R: Francesca Montanile Lyons, Jenna Strusowski, Gina Elizabeth Murdock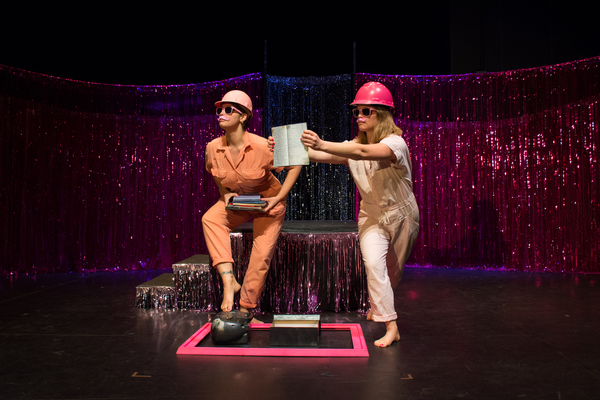 Photo by John C Hawthorne, L-R: Gina Elizabeth Murdock, Francesca Montanile Lyons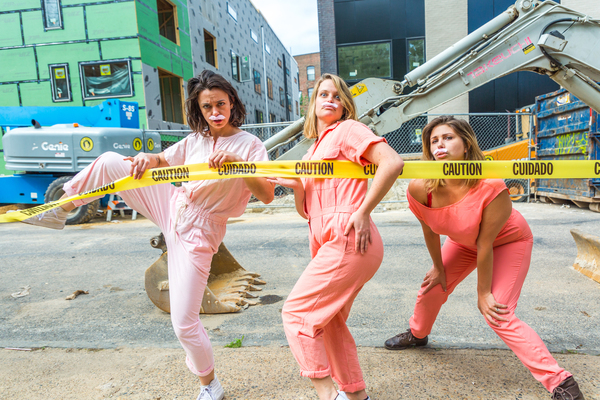 Photo by Timothy O'Donnell, L-R: Alicia Crosby (Performer-Creator), Francesca Montanile Lyons (Performer/Lead Artist), Megan Thibodeaux (Performer-Creator)

Laura Gragtmans (Performer & creator)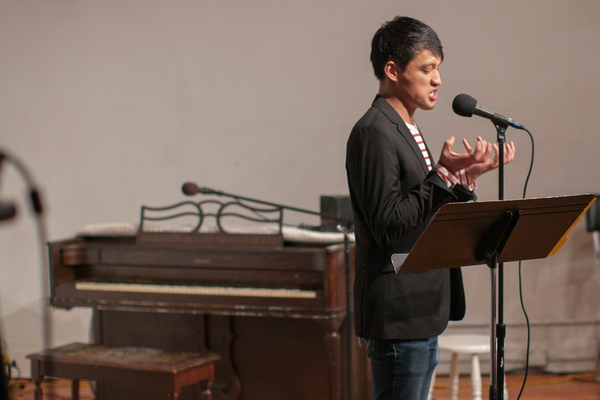 Vichet Chum (Performer & creator)

Photo by David Pym, performer Juliana Francis Kelly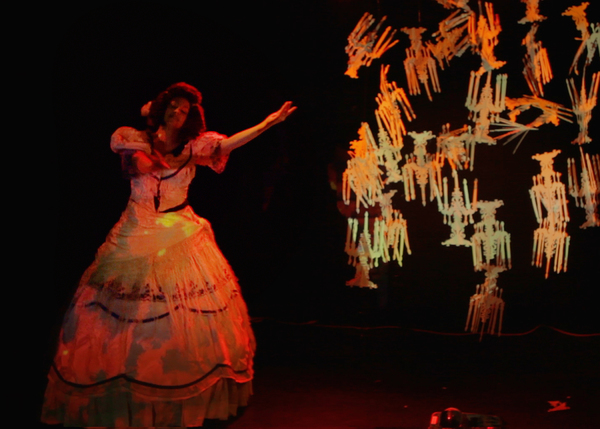 Photo by David Pym, performer Juliana Francis Kelly

Gavin Price, John Gasper

Emily Craver, Gavin Price, John Gasper

John Gasper, Emily Pacilio, Gavin Price, Emily Craver