Photo Flash: Mint Theatre Co. Presents THE WIDOWING OF MRS HOLROYD
The Drama Desk and Obie Award-wining Mint Theater Company (Jonathan Bank, Artistic Director) continues the 2008-2009 season with The Widowing Of Mrs. Holroyd by D.H. Lawrence which opened on February 4th.
The Widowing Of Mrs. Holroyd is the story of a marriage in trouble. It is the story of a husband trying to escape the scorn and bitterness of a woman who resents the hold he has on her. It is the story of a wife trying desperately to make a safe home for her young children amidst the coarseness of a soot-blackened coal mining village-safe from her drunken husband, from her meddling mother-in-law-and from the passion of the man who wants to take her away.
The Widowing Of Mrs. Holroyd, Stuart Howard directs a cast that includes Eric Martin Brown, Allyn Burrows, Julia Coffey, Nick Cordileone, Randy Danson, Dalton Harrod, Emma Kantor, Arthur Lazalde, Amanda Roberts, Sheila Stasack, James Warke, Lance Wertz, and Pilar Witherspoon. The Widowing Of Mrs. Holroyd will have set design by Marion Williams, costume design by Martha Hally, lighting design by Jeff Nellis and sound design by Jane Shaw.
Performances began February 4th and continue through March 29th. Opening Night is set for March 1st. Performances will be Tuesday through Thursday at 7PM, Friday at 8PM, Saturday at 2 PM and 8 PM and Sunday at 2 PM.
All performances will take place on the Third Floor of 311 West 43rd Street. Tickets will be $55. "25 UNDER 25" tickets, $25 for anyone under 25 years of age, are also available for all performances, subject to availability.
For more information, visit www.minttheater.org or call 212-315-0231.
Photos by Richard Termine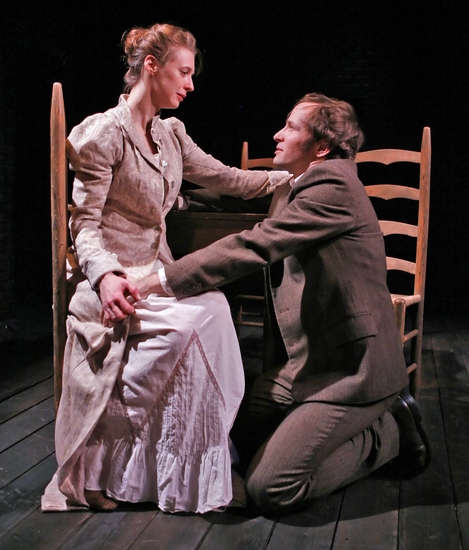 Julia Coffey and Nick Cordileone

Nick Cordileone, Eric Martin Brown, and Julia Coffey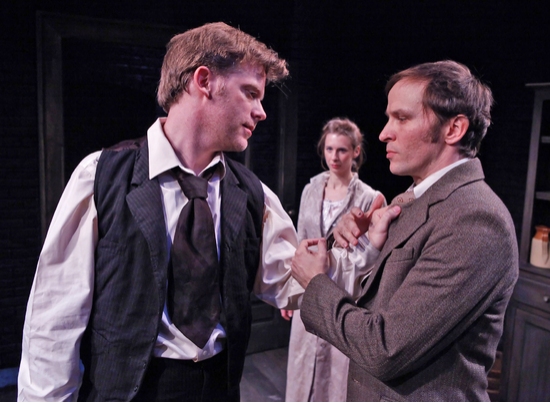 Eric Martin Brown, Julia Coffey and Nick Cordileone

Julia Coffey, Dalton Harrod, and Emma Kantor