Photo Flash: First Look at The New Collectives' THE TROJAN WOMEN
In the days following the Trojan War, how do the women find the will to survive as they await their fate at the hands of the conquering Greeks? A story of women's strength, hope, and community as their lives are uprooted. This modern translation of an ancient play by Irish poet Brendan Kennelly, provides a lens through which to view the issues facing refugee women in today's world. BroadwayWorld has a first look at The New Collectives' cast in action below!
Each Thursday, post-show forums will be held with individuals working in/with the refugee and immigrant communities. The goal is to raise awareness about women refugees in our modern political climate at the local, national, and international level and to create an opportunity for the arts to intersect with activism.
As the final production of The New Collectives' 2017 season, The Trojan Women continues the season mission of giving back both artistically and financially. Donations will be collected for UNHCR - The UN Refugee Agency and Bond Street Theatre at the show through the sale of pins featuring text from the play.
The show is directed by Rachel Dart and features Joie Bauer* as Menelaus/Poseidon, Ashley Burroughs* as Helen, Julia Greer as Chorus, Erika Grob as Cassandra, Marcie Henderson* as Hecuba, Sam Leichter* as Talthybius, Cerridwyn McCaffrey as Chorus, Giverny Petitmermet as Andromache, Portia Lee Rose as Athena/Chorus, Anna Savant as Chorus, and Alejandra Venancio as Chorus.
The Trojan Women opens November 2nd, with a preview November 1st, and runs through November 18th, Wednesdays to Saturdays. All shows start at 8pm at The Balcony Theater at The Center at West Park (165 W 86th Street, NY, NY 10024). All tickets are $20 and are available online or at the door.
Photo Credit: Erin Maxon


(clockwise from top) Anna Savant (Chorus), Marcie Henderson (Hecuba), Cerridwyn McCaffrey (Chorus), Julia Greer (Chorus), Portia Lee Rose (Athena/Chorus), Alejandra Venancio (Chorus), Giverny Petitmermet (Andromache)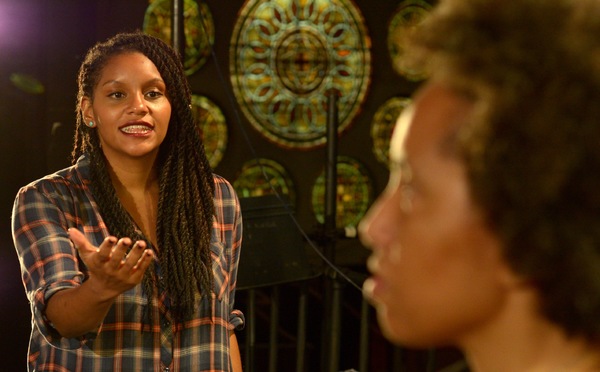 Ashley Burroughs (Helen), Marcie Henderson (Hecuba)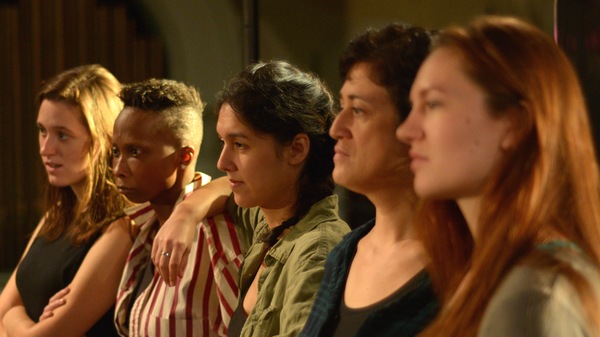 Julia Greer (Chorus), Portia Lee Rose (Athena/Chorus), Alejandra Venancio (Chorus), Anna Savant (Chorus), Cerridwyn McCaffrey (Chorus)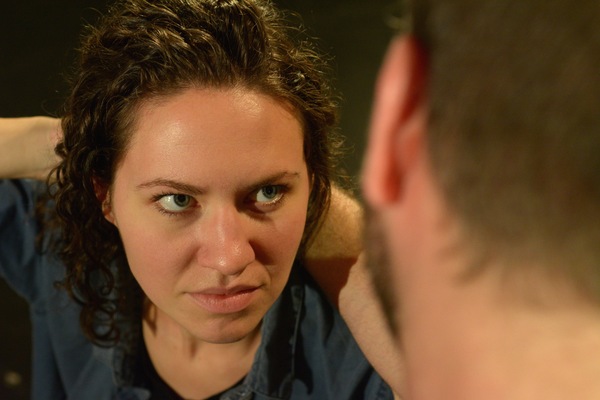 Erika Grob (Cassandra), Sam Leichter (Talthybius)

Joie Bauer (Menelaus/Poseidon), Marcie Henderson (Hecuba)