Photo Flash: First Look at The Cast Of MARY STUART
Pigeonholed theater company opens their 2018/19 season with the classic play, Mary Stuart, written in 1800 by Friedrich Schiller. The production features a thrilling new version written by British playwright Mike Poulton. Artistic Director Justin Cimino directs an all-female cast of ten actors performing nearly twenty roles.
Mary Stuart tells the story of the personal struggle between two extraordinary women, Queen Elizabeth I and Mary Queen of Scots. Both captive to the demands of sovereignty and both caught in a tumult of political and religious intrigue. Which of them is the rightful Queen of England - Mary Stuart or Elizabeth Tudor?
"What's looser than the tongue of an unmanned woman?" -Lord Burghley, Act I
The cast features Fiona Rae Brunner (Earl of Leicester), Nettie Chickering (Earl of Shrewsbury/Drugeon Drury), Caitlin Cimino (Edward Mortimer), Rashidah Bernay Fowler (Sir Amyas Paulet), Maggie Hood (Elizabeth I), Marlena Holman (Lord Burghley), Allison Houser (Margaret Kurl/William Davison), Sasha Lazare(Mary Stuart), Emily Rellis (Hannah Kennedy/Count Bellievre/Earl of Kent/Officer), and Alice Rothman-Hicks (Count Aubespine/Melville/Page).
The creative team includes costume design by Isabelle Coler, scenic and properties design by Susannah Hyde, lighting design by Cheyenne Sykes, sound design by Justin Cimino, movement choreography by Hannah Allen, and stage management by Emily Hawkins. Mary Stuart is produced by Allison Houser.
Performances take place at Pushkin Hall at The Center at West Park, 165 W 86th Street (Corner of Amsterdam Avenue), New York, NY 10024. Subways: 1, B, & C trains to 86th Street. Tickets are $20 (general admission) - $30 (with complimentary beverage) and go on sale on October 8 at www.artful.ly/store/events/16422.
Performance dates:
Wednesday, November 7 @ 8 pm
Thursday, November 8 @ 8 pm
Friday, November 9 @ 8 pm
Saturday, November 10 @ 3 pm & 8 pm
Sunday, November 11 @ 3 pm & 8 pm
BIOGRAPHIES
Mike Poulton (Playwright) is a Tony Nominated playwright, English writer, and a translator and adapter of classic plays for contemporary audiences. Poulton's adaptations have been presented at the Royal Shakespeare Company, the Theatre Royal, the West End and on Broadway. His adaption of Mary Stuart premiered in 2009 at the Clwyd Theatr Cymru in Wales.
Justin Cimino (Director) received his BFA in Drama from NYU Tisch and trained at the Royal Academy of Dramatic Art in London. As an actor, he has performed Off-Broadway and in many productions in NYC. He has been a teaching artist for 15 years. He is currently the Education Director for Zara Aina, a nonprofit that brings theater to at-risk communities in Madagascar and the United States. He has devised and directed several original shows, including a Malagasy version of King Lear, with Zara Aina's Malagasy Youth Company. He has brought Zara Aina's work to rural Alabama, building original pageant-style shows with children, teens, adults, and seniors. Justin has taught clowning and devising at Tisch, Columbia University, and the Studio/NY. Recently Justin devised and directed documentary theater pieces about a Jackson Heights hoarder, a triple amputee who runs a Hospice Center, and a 90-year-old woman who used to hunt Nazis. He has workshopped solo work under Austin Pendleton at The Directors Company.
Sasha Lazare is the Co-founder and Executive Director of Pigeonholed. She is a professional actor, producer, and teaching artist based in New York City. As an actor, she works in theatre, film, and television. As a teacher, she heads the children's wing of Pigeonholed's Education Department, and serves as the Associate Director of the Intermediate Acting Program at Interlochen Center for the Arts in the summer months. She holds a BFA in Drama from NYU Tisch School of the Arts. www.sashalazare.com
Pigeonholed is a non-profit theatre company founded in 2016 by NYU Tisch classmates Sasha Lazare (Executive Director) and Justin Cimino (Artistic Director). Based in New York City, they have produced two productions since their inception. The 2017 play Detroit by Lisa D'Amour and the 2018 production of Not Clown by Steve Moore and Carlos Trevino. Mary Stuart marks their third production in two years. In the Spring of 2018, Pigeonholed launched their Education Wing which offers classes to children and adults.
Labeled. Typecast. Stuck. Told to be shorter or taller, younger or older, funnier, prettier. Told your time will come. Pigeonholed was created to challenge these assumptions while finding their own unique way to use theatre to engage with the world around them. The company seeks to give theater artists the chance to do the work they want to do, rather than the work the industry tells them they have to do.
Photos by Gabriel Frye-Behar.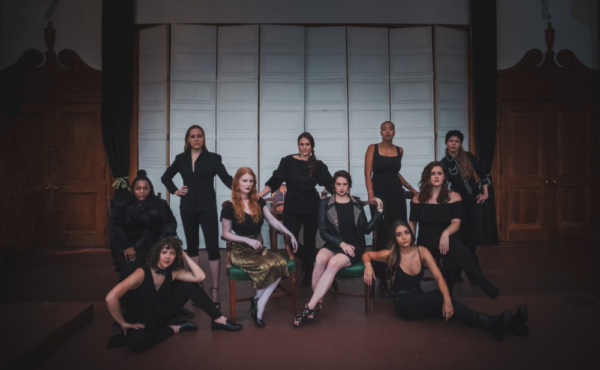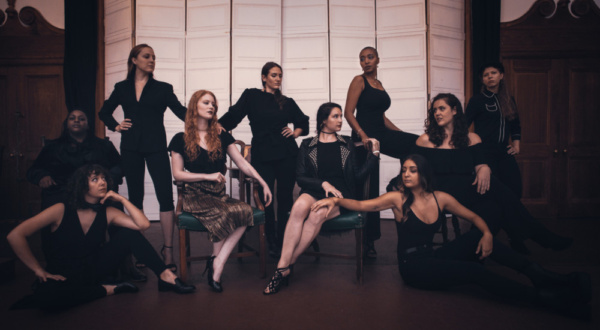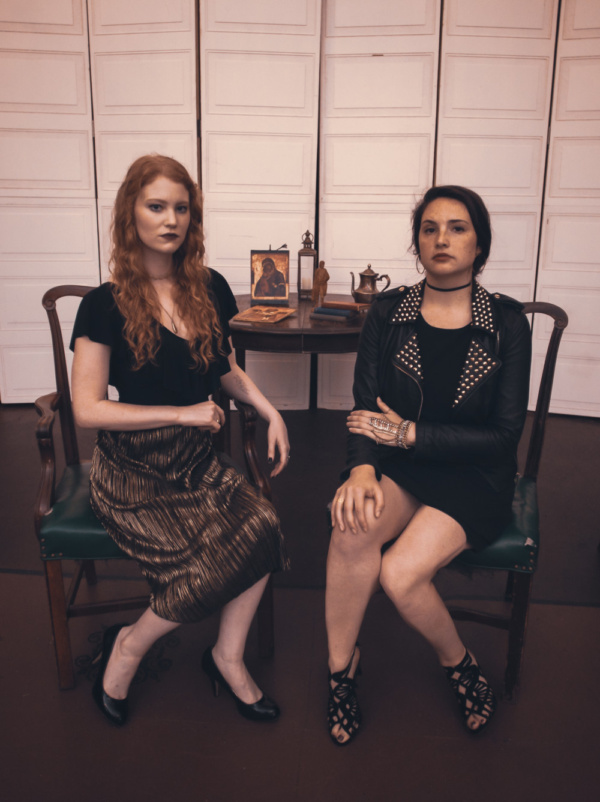 More Hot Stories For You