Photos: First Look at Loading Dock Theatre's THE TWELFTH LABOR World Premiere
Loading Dock Theatre presents The Twelfth Labor, a World Premiere play by Leegrid Stevens, directed by Matt Torney. The production runs now through October 11, 2014, playing Wednesdays-Saturdays at 7:30pm; Saturday Oct. 11th at 2pm at The Gene Frankel Theater, 24 Bond Street, New York, NY 10012. BroadwayWorld has a first look at the cast in action below!
Steeped in the epic realism of O'Neill, yet stylistically unique, The Twelfth Labor tells the story of a family struggling to survive at any cost. Esther, bereft of her husband, struggles mightily to keep her family afloat as they await their father's return from the war. When her mentally handicapped daughter, Cleo, becomes pregnant Esther is forced to make a series of difficult decisions.
Through Cleo's fragmented memories, prophetic dreams, and swirling language, we begin to understand the price she and her family have paid for a little dignity. All while they await the return of their long absent father, lost in the war, half a world away.
The Twelfth Labor draws from several sources to tell the story of Esther and her family, including James Joyce, Anton Chekhov, the labors of Hercules, as well as Abbott & Costello and Wizard of Oz. The play's style shifts from realism to impressionism to magic realism as the focus of the action shifts from the present to memory to dream. The play explores the incredible landscapes that exist in the human mind, even a damaged mind. Throughout a single day Cleo travels decades, experiencing devastating tragedy, brilliant joy, and persistent labor, a lifetime within twenty four hours.
The cast features: Cynthia Babak*, Amy Bizjak*, Jed Dickson*, Jonathan Draxton, Dennis Gagomiros*, Shelby Hightower, Michael Huston*, Tanis LePore, Lynne McCollough*, Erin Treadway, and Brian White. *Appearing courtesy of Actors' Equity Association. AEA Showcase.
The Twelfth Labor is presented by Loading Dock Theatre. Director: Matt Torney; Set Designer: Carolyn Mraz; Lighting Designer: Simon Cleveland; Costume Designer: Nichole Wee; Publicist: Paul Siebold/Off Off PR
Tickets are $18. Click here to purchase, or visit LoadingDockTheatre.org. Runtime: 2.5 Hours with one intermission.

Dennis Gagomiros, Erin Treadway and Lynne McCollough with Cynthia Babak, Michael Huston and Amy Bizjak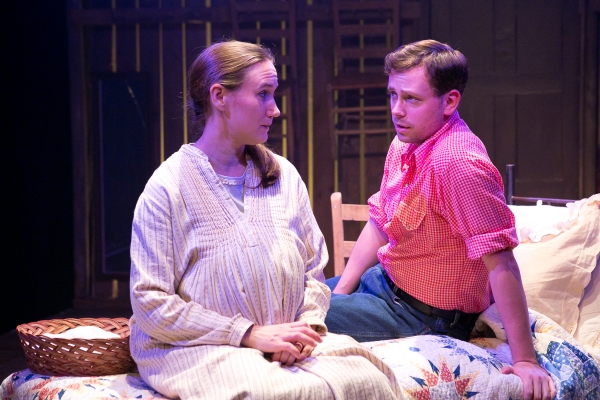 Erin Treadway and BrIan White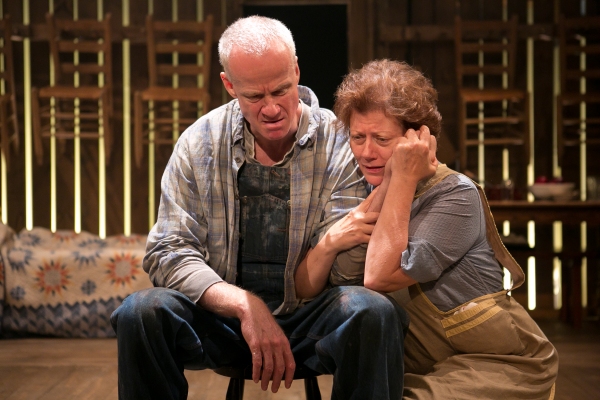 Jed Dickson and Lynne McCollough

Jonathan Draxton, Shelby Hightower, Erin Treadway, Lynne McCollough and Tanis Rivera Lepore

Lynne McCollough (foreground) with Erin Treadway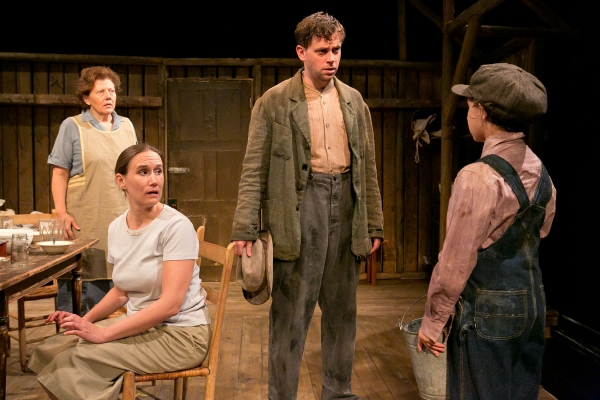 Lynne McCollough, Erin Treadway, BrIan White and Tanis Rivera Lepore

Tanis Rivera Lepore and Erin Treadway