Photos: Ego Actus Presents SYCORAX, CYBER QUEEN OF QAMARA
Sycorax, Cyber Queen of Qamara, written by Fengar Gael and produced by Ego Actus is now in its final week of performance at HERE. The critically acclaimed production is directed by Ego Actus Artistic Director Joan Kane and runs until November 18.
The witch Sycorax, a character referred to, but never seen, in Shakespeare's The Tempest, has waited 500 years for the right medium to tell her side of the story. The internet is what she was waiting for. The first half of the play is her backstory in wealthy households in Algiers where her family wants to marry her off to a man she does not like and she discovers her supernatural powers. She gets banished to the jungle island of Qamara and plots her revenge. Eight actors play 19 characters including four animals.
Gael has won several playwrighting awards including the Craig Noel Award for Theatrical Excellence and the Manhattan Theatre Works Excellence in Playwriting Award. Kane was awarded Best Director at the 2016 United Solo Festival was named to the Indie Theatre Hall of Fame by NYTheatre.com.
The cast includes Sandra Bargman as Old Sycorax, Lauren Capkanis, as Young Sycorax, Charly Dannis as Ranah, Taylor Graves as Miranda, Nick Giedris as Ariel, Kelly Cooper as Prospero, Brianna Fernandez as Rima, and Michael Pichardo as Caliban.
The creative team includes set design by G. Warren Stiles, costume design by Jeff Sturdivant, lighting design by Bruce A! Kraemer, sound design by Ian Wehrle, projection design by Kathryn Lieber, stage management by Sabrina Moore and casting by Robin Carus Casting. Jacob Nurick serves as assistant director.
Performances take place at HERE (between Dominick & Spring Street), 145 6th Avenue, New York City, NY 10013. Tickets are $25 and available at www.here.org or by calling 212-352-3101. Running time: 75 minutes. This production is a part of SubletSeries@HERE: a curated rental program, which provides artists with subsidized space and equipment, as well as technical support.
Photos by Al Foote III.


Sandra Bargman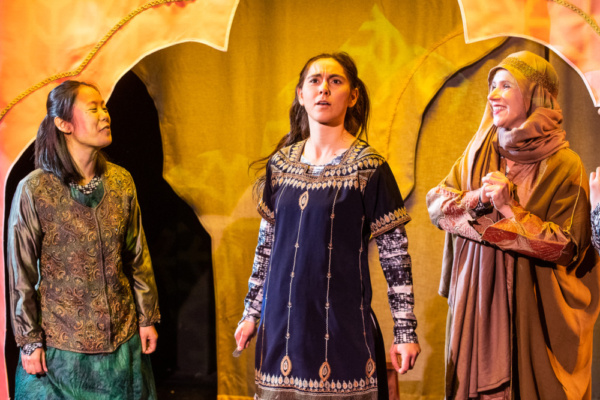 Hui-Shan Yong, Lauren Capkanis and Taylor Graves.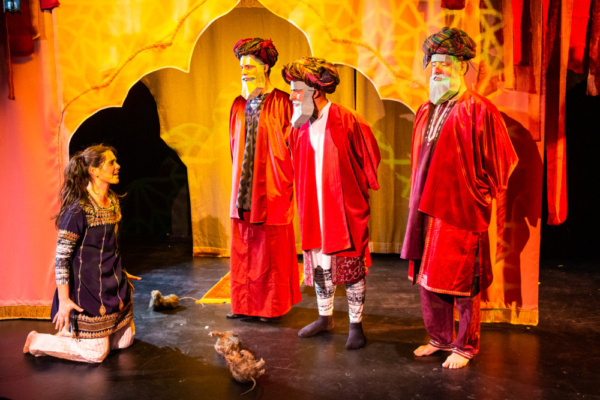 Lauren Capkanis, Nick Giedris, Michael Pichardo and Kelly D. Cooper.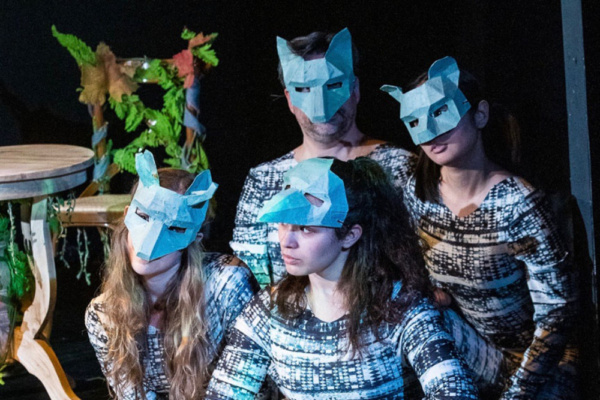 Michael Pichardo and Nick Giedris

Taylor Graves and Kelly D. Cooper