Photo Flash: Australian Actors Bring BUMMING WITH JANE by Tahli Corin to NYC
Australian theatre often doesn't make it over to NYC, which is a shame because a lot of it is bloody good. An Australian company of actors decided that Bumming With Jane by Tahli Corin would be a fun introduction to the loud and often obnoxious characters that grace the stage down under.
The reading took place at the PIT Loft on 29th Street. Check out photos below!
Patrick and Jane are hitting 30, madly in love, madly in lust and occasionally just plain mad. All their furniture except the couch has been sold to the pawnbroker, they live on a diet of cheap wine, baked beans and whatever they can find in the dumpsters behind the local supermarket. They take it in turns to hold down a part-time job. Life is great. But nothing lasts.
Inspired by the poetry of Charles Bukowski and the modern Australian city, Bumming With Jane is about love, poverty and the fleeting joy of choosing to live a free and ragged-arse life.
The reading was performed by Nick Thomas (Patrick), Kelly McCready* (Jane), Emma Brawley (Bev), and Leah Filley (Corky).
*Appearing courtesy of Actors' Equity Association.
Directed By: Leah Filley
Photos courtesy of Chris Van Patten


Nick Thomas and Kelly McCready.

Emma Brawley

Nick Thomas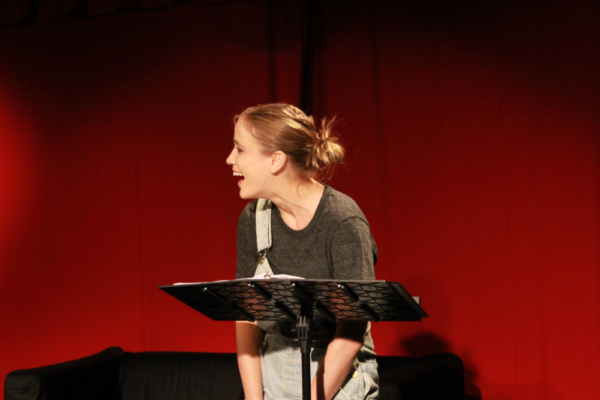 Kelly McCready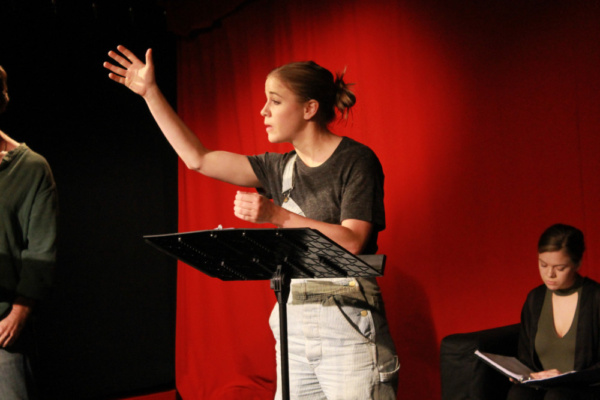 Kelly McCready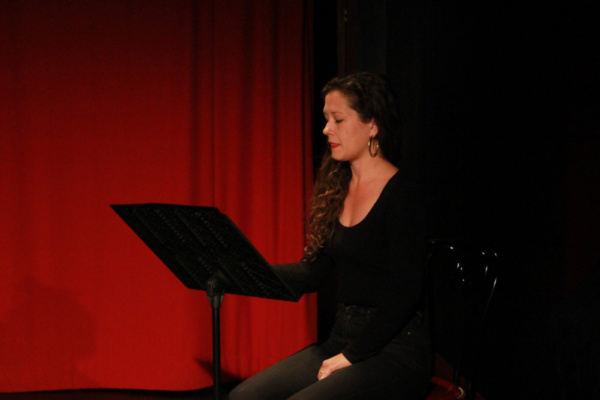 Leah Filley

Nick Thomas and Emma Brawley

Nick Thomas
More Hot Stories For You