Magic Times Announces A Celebration of Caffe Cino and the Birth of Off-Off Broadway
In words and music, Magic Times will celebrate the contributions of Caffe Cino to theater and to gay rights with a special event at the legendary, Cornelia Street Café, which sits next door to where Caffe Cino once resided, on Sunday, April 22, 2018.
The event is being organized by The Village Trip, which celebrated the history, heritage and culture of Greenwich Village. It will be chaired by theater critic Charles Isherwood, and will feature discussion and music from writers and performers whose careers began on Cino's hallowed stage, among them John Guare, the multi-award-winning author of The House of Blue Leaves and Six Degrees of Celebration; Robert Heide, whose plays include West of the Moon and The Bed, which was filmed by Andy Warhol, his first split-screen movie; MAGIE DOMINIC, poet, author, and curator of Caffe Cino - History of Off-Off Broadway at Lincoln Center; and Jean-Claude van Itallie, best-known for America Hurrah and The Serpent.
In 1958, Joe Cino opened a storefront coffeehouse and art gallery at 31 Cornelia Street in Greenwich Village. It quickly became a hangout for young playwrights, many of them gay. On a makeshift stage made from milk cartons, ground-breaking careers were born. Writers who would go on to award-winning success on Broadway and beyond got their start at Caffe Cino.
"We were all very young; we were all innocent; we knew nothing," Albee wrote years later in Return to the Caffe Cino (2007). "We lived in a kind of Eden called Greenwich Village... then the center of all the new arts... we all spent our time with each other's work, learning and cribbing. One of the theater centers was Caffe Cino, where young playwrights who knew nothing about what they were supposed to be doing made exciting work, and the failures were as exciting as the successes."
Drama Desk Award-winning playwright Robert Patrick describes Cino as the "Ground Zero of the 1960s..." His first play, The Haunted Host was premiered at Cino in 1964. He was a pioneer of gay theater and was by 1972 "New York's most produced playwright." In 1974, he contributed three plays to London's first gay theater season.
Long before PRIDE, Joe Cino - a teenage runaway - taught gay artists to have pride in their sexuality and their work. In so doing, he helped change the world.
"It's magic time. Do your own thing," Cino told the young writers who came to Cornelia Street, be they gay or straight, black or white. Joe was a mentor to a generation of writers, among them H M Koutoukas, Robert Heide, Doric Wilson, John Guare, Lanford Wilson and Sam Shepard, and actors, including Helen Hanft, Bernadette Peters, Harvey Keitel and Al Pacino, as well as directors Marshall Mason and Tom O'Horgan, who went on to direct Hair, the rock musical which put the bohemian life of New York City literally center-stage.
Caffe Cino is no longer, but its memory lives on at the Cornelia Street Cafe, where Magic Times will be staged, next door to Joe Cino's original Caffe - and where owner Robin Hirsch, best known to patrons and friends as the "Minister of Culture, Wine Czar, Dean of Faculty", carries on Cino's remarkable work.
The event begins with drinks at 5:30pm. The show begins at 6:00pm. Tickets are $20.00, you can call ahead for reservations (212) 989-9319, or at the door. Cornelia Street Café is located at 29 Cornelia Street in the West Village, NYC. For more information visit www.corneliastreetcafe.com and for more on the coordinators of the program visit www.theVillageTrip.com.
More Hot Stories For You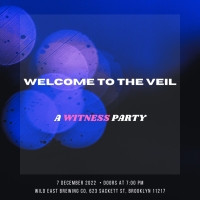 Immersive Theater Company Witness to Pop Up at Wild East Brewing in December

November 26, 2022

To celebrate their 5th year creating immersive theater in New York and beyond, Witness is throwing their first-ever party to toast to their anniversary and raise funds for future immersive projects. The party will take place at 7:00pm at Wild East Brewing Co. in Gowanus.
---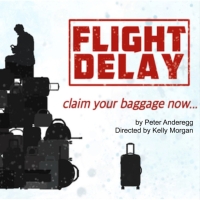 Premiere of FLIGHT DELAY By Peter Anderegg Will Open at The Tank Next Week

November 25, 2022

On December 1st Thisbe Theater Company opens Peter Anderegg's Flight Delay directed by Kelly Morgan at The Tank. The production runs until the 18th at 312 West 36th Street in New York City.
---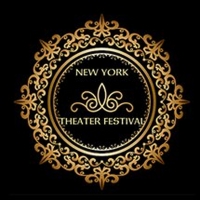 LEAVES by Victor Vauban Jr. to be Presented at Teatro LATEA in December

November 23, 2022

'LEAVES" by Victor Vauban Jr. will be presented at Teatro LATEA Nov.30th, Dec. 2nd & 4th. The primary themes of this play include assimilation, colorism, the importance of family and mental health.
---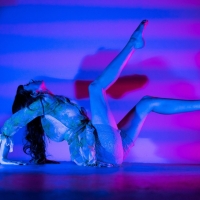 Vangeline Theater/New York Butoh Institute to Host Fundraising Gala in December

November 22, 2022

Vangeline Theater has announced a Fundraising Gala on Sunday, December 11, 2022 at 8pm at Temple NYC, Brooklyn. Proceeds from the gala will support sending dancers to Houston, Texas, from February 6-10, 2023 to make history conducting a pilot study for The Slowest Wave - the first neuroscientific study of Butoh.
---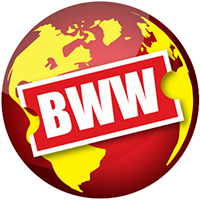 KWANZAA: A REGENERATION CELEBRATION Returns In-Person at The Apollo

November 22, 2022

The Apollo announced today its annual Kwanzaa celebration, which returns in-person for the first time in two years, offering attendees the opportunity to experience the cultural importance and collective Black joy that characterize the holiday.
---