Mabou Mines Has Added a Free Film Screening and PROMENADE Concert Performance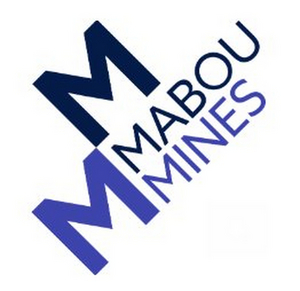 Mabou Mines, the esteemed experimental theater company, and Weathervane Productions, in association with Philip Glass' Days and Nights Festival, add free documentary film screening and Promenade concert performance, and announce complete casting for a unique upcoming celebration of legendary playwright and director María Irene Fornés. The February 21-March 7 engagement centers on the New York premiere of Philip Glass' transformation of her five-page play Drowning into an opera and a version of Fornés' acclaimed Mud. JoAnne Akalaitis directs these two intimate productions-both with new music composed by Glass-at Mabou Mines (150 First Avenue). They build upon a recent outpouring of recognition of Fornés' work that began with an Akalaitis-produced marathon of her plays at The Public Theater in August 2018 and continued with the acclaimed Theatre for a New Audience production of Fornés' landmark Fefu and Her Friends, directed by Lileana Blain-Cruz, in the fall of 2019. Earlier versions of the new Drowning opera and Mud were first performed in 2019 at the Circle Theatre in Carmel, CA, as part of the Days and Nights Festival.
The upcoming presentation of Drowning and Mud in Mabou Mines' 99-seat black box theater offers New York audiences an opportunity to experience the work of a singular writer at close range. The addition of a free screening Monday, February 24 at 7pm of Michelle Memran's extraordinary documentary about the playwright, The Rest I Make Up, offers an opportunity to deepen that experience. Richard Brody, writing in The New Yorker about the film, said: "Above all, the movie embodies Fornés's inherently and irrepressibly creative presence."
Monday, March 2 at 7pm brings a free concert performance of Promenade, the charming anti-capitalist musical from Fornés (book and lyrics) and Al Carmines (music), directed by Morgan Green with musical direction by Nathan Repasz and Jonja Merck. "Bizarre and sneakily thrilling" (The New York Times), Promenade is a kaleidoscopic and utterly unconventional work; it premiered in 1965 at Judson Memorial Church-a center of the thriving off-off-Broadway theater scene-and transferred to off-Broadway in 1969.
Akalaitis explains, "The program is intended to express that world of Irene's, which is about the terribly poignant and unfulfilled longing for some kind of emotional accomplishment in life that often gets dashed-that's what both of these pieces are about. We hope it offers a glimpse into the range of Irene's rich theatrical landscape and the heart of an artist who never soothes and continues to astonish."
Edward Albee called Fornés "America's most intuitive playwright." Akalaitis also notes that Fornés "is also known as La Maestra-the teacher of a generation of playwrights. She creates worlds within worlds and then hurls audiences headlong into them: rural poverty, secret brutality in the center of banal households, angry eccentric women, violence and humiliation, sexual obsession-and often through the voices of those who dream of a more fulfilled life or love, articulating their longings in Fornés' beautiful, terse, emotional language, which is both highly stylized and surprisingly natural."
Drowning, Fornés' little-known surreal short play, written in 1986, finds a new voice in the New York premiere of Philip Glass' "pocket opera," which ignites its unconventional spark into a small glowing fire. In The Telegraph, Philip Glass has described his "pocket operas"-a form for which he has a continued fondness-as "pieces for just a few singers and players." The New York premiere of Drowning features Brandon Hynum as Stephen, Gregory Purnhagen as Pea, and Peter Stewart as Roe. Michael A Ferrara, Music Director, will be playing keyboard; Lavinia Meijer and Victoria Drake will alternate performances on the harp.
Mud gives voice to those at the "bottom" of society with a surge of humor, compassion, and magical lyricism. Akalaitis dubs this version of Fornés' 1983 masterpiece a [table work] performance, an ironic nod to the immersive textual work actors and directors do in early rehearsals and simultaneous description of the style of the performance itself, around an actual table. The performances at Mabou Mines feature Paul Lazar as Lloyd, Bruce MacVittie as Henry, Wendy Vanden Heuvel as Mae, and Giselle LeBleu Gant as narrator.
The Drowning/Mud creative team includes Kaye Voyce (Scenic and Costume Designer), Thomas Dunn (Lighting Designer), and Gabrielle Vincent (Makeup Designer). For both works, Akalaitis and her collaborators have developed an aesthetic and philosophical concept to honor the homemade quality of many of Fornés' own stagings-a "production style that understood just how profound stillness, sparseness, and playful humor could be" (Los Angeles Times).

Performance Schedule and Ticketing

Performances of Drowning and Mud take place at Mabou Mines (150 First Avenue) February 21-March 7: February 21, 22, 27-29, March 4-6 at 7:30pm; and February 23 and March 1 & 7 at 5pm.
Critics are welcome Saturday, February 22 at 7:30pm and Sunday, February 23 at 5pm for the official opening that evening.
Tickets, on sale today, are $25 ($20 for students and seniors) and can be purchased at https://maboumines.org. Seating is general admission.
About the Artists

María Irene Fornés (Playwright) has been called the greatest and least known dramatist of our time. She wrote over 40 plays, won nine OBIE awards, and mentored thousands of playwrights across the globe. Off-Broadway's Signature Theatre devoted its entire 1999-2000 season to her work, and her epic What of the Night? was a finalist for the 1990 Pulitzer Prize. Theater luminaries like Tony Kushner, Caryl Churchill, Paula Vogel, Lanford Wilson and Edward Albee have credited Irene as an inspiration and influence. "Her work has no precedents; it isn't derived from anything," Lanford Wilson once said of Irene. "She's the most original of us all." Paula Vogel contends: "In the work of every American playwright at the end of the 20th century, there are only two stages: before she has read María Irene Fornés ­and after."

But Fornés did not set out to become a playwright. After arriving in New York City from Cuba in 1945, she worked mostly in textiles and even traveled as a painter to Paris in the 1950s. Not until the 1960s did Fornés write what she considered to be her first real play-Tango Palace-which catapulted her into the vanguard of the nascent Off-Off Broadway theater movement and a downtown DIY aesthetic that continues to thrive today. Often referred to as the American theater's "Mother Avant-Garde," Fornés steadfastly refused to adhere to any rules or formulas in playwriting, choosing instead to follow her characters' lead in order to better get at her core question: What does it mean to be a human being? As a teacher and director of the INTAR Hispanic Playwrights in Residence Lab in the 1980s, she mentored a generation of Latino/a playwrights, including Cherríe Moraga, Migdalia Cruz, Nilo Cruz, Caridad Svich, and Eduardo Machado. In 2005, while presenting Fornés with the Theater Practitioner Award at TCG's conference in Seattle, Machado said: "She told us that we were going to change the theater, that we were going to create a world where Latino writers in America had a voice, and she willed it into all of us. And none of us would be here without her. She is the architect of how we create theater, how we teach, and the way we lead our lives." Fornés died on October 30, 2018, at the age of 88, in Manhattan.
JoAnne Akalaitis (Director) is a theatre director and writer who has won five OBIE Awards for direction (and sustained achievement) and a Drama Desk Award. She is a co-founder of Mabou Mines and a former Artistic Director of The Public Theater. Akalaitis has staged works by Euripides, Shakespeare, Strindberg, Janacek, Philip Glass, Beckett, Jean Genet, Tennesse Williams, and Harold Pinter in addition to her own work, most recently BAD NEWS at NYU Skirball Center. Akalaitis was the Andre Mellon Co-Chair of the first directing programs at The Juilliard School, chair of the Theater program at Bard College, and the Denzel Washington Endowed Chair of the Theater at Fordham University. She is delighted to be working with Philip Glass, Kaye Voyce, Sage Reed, and Jennifer Tipton again.

Born in Baltimore, Maryland, Philip Glass (Composer) is a graduate of the University of Chicago and the Juilliard School. In the early 1960s, Glass spent two years of intensive study in Paris with Nadia Boulanger and, while there, earned money by transcribing Ravi Shankar's Indian music into Western notation. By 1974, Glass had a number of innovative projects creating a large collection of new music for The Philip Glass Ensemble and for the Mabou Mines Theater Company. This period culminated in Music in Twelve Parts and the landmark opera Einstein on the Beach, for which he collaborated with Robert Wilson. Since Einstein, Glass has expanded his repertoire to include music for opera, dance, theater, chamber ensemble, orchestra and film. His scores have received Academy Award nominations (Kundun, The Hours, Notes on a Scandal) and a Golden Globe (The Truman Show). In the past few years several new works were unveiled including an opera on the death of Walt Disney, The Perfect American (co- commissioned by Teatro Real, Madrid and the English National Opera), a new touring production of Einstein, the publication of Glass's memoir, Words Without Music, by Liveright Books, and the premiere of the revised version of Glass' opera Appomattox, in collaboration with librettist Christopher Hampton, by the Washington National Opera in November 2015.

Glass celebrated his 80th birthday on January 31, 2017 with the world premiere of Symphony No. 11 at Carnegie Hall. His 80th birthday season featured programming around the globe, including the U.S. premieres of operas The Trial and The Perfect American, and world premieres of several new works, including Piano Concerto No. 3 and String Quartet No. 8. In 2015, Glass received the U.S. National Medal of Arts and the 11th Glenn Gould Prize. He was honored with the Richard and Barbara Debs Composer's Chair from Carnegie Hall for the 2017-2018 season. Glass received the 41st Kennedy Center Honors in December 2018. In January 2019 the Los Angeles Philharmonic presented the world premiere of Glass' Symphony No. 12, based on David Bowie's album Lodger and a completion of three symphonies based on Bowie's Berlin Trilogy. Glass continues to perform solo piano and chamber music evenings with world renowned musicians, and regularly appears with the Philip Glass Ensemble.