Lineup Announced for Samuel French's 42nd Off Off Broadway Short Play Festival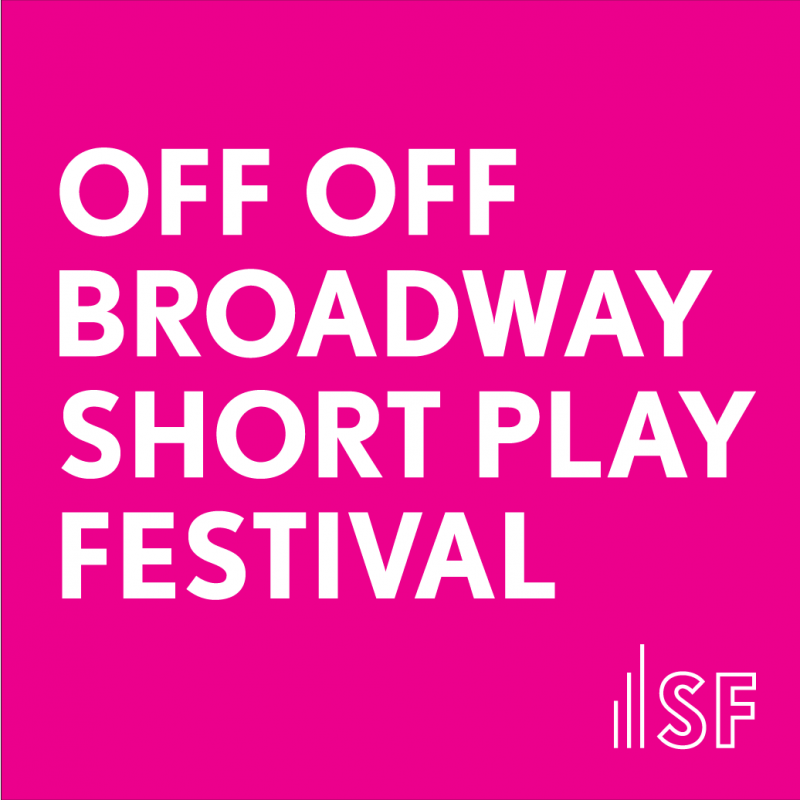 Samuel French's Off Off Broadway Short Play Festival, the nation's premier short play competition, announces this year's top 30 playwrights. Additionally, ticket sales open today for its 42nd Festival.
Chosen from over 1,000 submissions from the U.S. and abroad, these 30 plays and musicals will be presented during a week-long festival, August 8 - 12.
All performances will take place at the East 13th Street Theater (Classic Stage Company). For a complete list of this year's top 30, scroll down!
The OOB Festival kicks off on Tuesday, August 8. During each weekday performance, a panel of distinguished industry judges will choose one to three plays to move on to the finals. These finalists will present their plays and musicals on Saturday, August 12, at which time the Samuel French staff will choose the winning six pieces. These short works will be published and made available for licensing in an anthology that will become the 42nd edition of the Off Off Broadway Festival Plays series.
Originating in 1975, the OOB Festival is one of Samuel French's primary initiatives to introduce the next wave of emerging playwrights. In the 42 years of the OOB Festival, over 500 theatre companies and schools have participated. Applicants have included companies from coast to coast as well as from Canada, Singapore, and the United Kingdom. The Festival has served as a doorway to future success for many aspiring playwrights, some of which have attended such prestigious university playwriting programs as The New School for Drama, Columbia University, University of Iowa, and Tisch School of the Arts' Dramatic Writing Program. Many past Festival playwrights have gone on to win major playwriting awards and honors, as well as to have major theatrical productions of their works staged with the support of such theatres as The Public Theater, The Royal Court, Ensemble Studio Theatre, The Flea Theatre, Williamstown Theatre Festival and City Theatre. Notable past participants include Theresa Rebeck, Shirley Lauro, Sheila Callaghan, Bekah Brunstetter, Steve Yockey, Saviana Stanescu, Kelly Younger, Gloria Calderon Kellett and Martyna Majok.
Tickets for all performances are $18. This year, the festival will also be offering a $72 Festival Pass. This pass gains the holder access to the first four nights of the Festival, allowing them to see all 30 productions at a 50% discount.
For tickets and a complete performance calendar, click here. To stay up to date with all Festival information, follow @OOBFestival on Twitter, facebook.com/oobfestival, and #OOBFestival on all social platforms.
---
THE 42nd ANNUAL SAMUEL FRENCH OFF OFF BROADWAY SHORT PLAY FESTIVAL FINALISTS:
Marco Calvani for The View From Up Here
Carey Crim for Green Dot Day
Simon de Carvalho for The Great Parade of Upper Kennington
Julia Doolittle for Associates in Communications
Gillian Beth Durkee for Romance at the Shoe Factory
Shara Feit for Young Women of Valor
Jahna Ferron-Smith for SIR.
Alex Flanigan for Singularity
Geoffrey Goldberg and Joseph Olsen for Everyday: A Subway Romance
Miranda Rose Hall for What Happened at the Dolphin Show
Sarah K Hammond and Emily Goldman for Jack + Jill
Elin Hampton for F4
Brough Hansen for The Blue
Rendah Heywood for The Grievance Club
Deb Hiett for The Presentation
Nancy Lucia Hoffman for Launching
Miranda Jonte for The Shark Play
Amanda Keating for this movie
Rosie Kellett for Morker
Drew Lewis for Registered
Erin Mallon for The Spotted Gentleman
Eric Marlin for Breakfast Scene
Jessica Moss for Square Footage
Tom Mularz for Latch
Jack Novak for Panel Discussion
Eliana Pipes for Stiletto Envy
Michael Ross for Eyes Full of Pornography
Annette Storckman for Desk Fort
Seamus Sullivan for Sad 2AM Sex Fantasy
Caitlin Turnage for The Holes in Human Flesh
---
Samuel French is the world's leading publisher and licensor of plays and musicals. The company's catalog features some of the most acclaimed work ever written for the stage and titles by writers at the forefront of contemporary drama. Samuel French is proud to have served as a leader in theatrical publishing and licensing for over 180 years and is committed to the future by championing playwrights, innovating the industry, and celebrating all those who make theatre happen around the world.