Eli Rosen Steps Into WAITING FOR GODOT In Yiddish, Replacing Rafael Goldwaser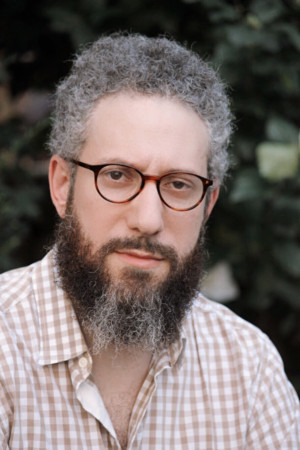 Eli Rosen has stepped into the role of Vladimir in the New Yiddish Rep, in association with The Theater at the 14th Street Y, production of Waiting for Godot in Yiddish (Vartn Af Godot), translated by Shane Baker, and directed by Ronit Muszkatblit. Rosen replaces previously announced Rafael Goldwaser, who has departed the company due to unforeseen circumstances unrelated to the production.
Waiting for Godot will perform in Yiddish with English super-titles and plays Monday, December 24th, 2018 through Sunday, January 27th, 2019 at The Theater at the 14th Street Y (344 East 14th Street at 1st Avenue, New York, NY 10003).
"Was I sleeping while the others suffered?" Waiting for Godot depicts the other, the refugee, the stranger looking for a safe haven. Estragon and Vladimir aren't waiting for god, they're waiting for humanity to evolve, to break down the walls that separate us and embrace them. In order to endure the absurdity and confusion they must occasionally laugh in the darkness and embrace each other. At its core, Yiddish, the language of tears and laughter, is particularly suited to this tragi-comedy. It informs and illuminates Beckett's seminal post-modern masterpiece.
The cast also features David Mandelbaum as Estragon, Gera Sandler as Pozzo, Richard Saudek as Lucky. Noam Sandler and Myron Tregubov alternate as the boy.
Featuring scenic design by George Xenos, lighting design by Reza Behjat, and supertitles by Eli Rosen.
Tickets are $35.00 and are currently available to purchase by calling 646-395-4310 or by visiting www.14streety.org/waitingforgodot. Tickets may also be purchased 30 minutes before showtime.
Running Time: 2 hours with one 10 minute intermission.
Website: www.newyiddishrep.org
Eli Rosen (Vladimir) was raised in the Hasidic community of Brooklyn, and is a recovering lawyer pursuing his lifelong passion in the (pretty) fine arts. Discovered two years ago by David Mandelbaum-without whom Eli would likely be a part-time mikve-yid and a full-time kapore-shloger-he now serves as the managing director of New Yiddish Rep (which mostly involves cleaning the office coffee-machine). Past New Yiddish Rep credits include producing, translating and appearing in Hanoch Levin Squared, and appearing in Awake and Sing!, the NYT Critic's Pick God of Vengeance, and Rhinoceros (in his own critically-acclaimed Yiddish translation). Film credits include Tzadeikis (2018) and Purity (2018). Eli is also a Yiddish consultant for film and TV networks, including HBO's High Maintenance and Netflix's One of Us. Once in a yoyvl, when David gives him a day off, Eli divides his time between his two children and his two cats. www.elirosen.net