Dial, Hardy & Goins Win Top Honors At Downtown Urban Theatre Festival
The Downtown Urban Theater Festival (DUTF) returned for its 8th Annual season at the Theater for the New City in East Village and featured 12 theatrical works written by Lawrence Dial (Promise Tomorrow Today), William Fowkes (Museum Piece), Dina Laura (Making Moves), Michele Cuomo and Ian Gonzalez Phillips (Piñero Resurrected), James Earl Hardy (Confessions of a Homo Thug Porn Star), Kash Goins (VII Deadly Sins), Riccardo Costa (The Choice), Mel Nieves (After-Loss), Lina Sarrello ( Waiting for the D), Imran Javaid (Glass), Cesi Davidson (Chakalaka) and Stacy Osei-Kuffour (Breathless).
A highlight of the festival was the theatrical premiere of Lessons on the A Train, directed by the Tony-nominated Reg E. Gaines. Lessons, a new work under development for an off-Broadway run, is an original coming-of-age story about a group of urban teenagers growing up in modern day NYC.
The 2010 Downtown Urban Theatre Festival Awards went to:
BEST PLAY - Promise Tomorrow Today by Lawrence Dial
Starring: Richie McCall, Robert Karma Robinson, James Fauvell and Meredith Autry Holcomb
The backdrop is Alphabet City, Avenue D. Winter 2001-02. A historic hip-hop battle is broadcast on Hot 97: Jay-Z vs. Nas. Soul music plays from a record player. Witness a fractious reunion between a would-be rapper, his reluctant childhood friend, and in between, a troubled young hustler who can't remember where her days went. Lawrence Dial lives in New York's East Village, but grew up in Newburgh, Indiana. A graduate of the University of Evansville, he's been writing and producing plays in New York for six years. His plays have been produced by Slant Theatre Company, as well as featured as part of the Crown Point Festival at the Abrams Art Center.
BEST SHORT - Confessions of a Homo Thug Porn Star by James Earl Hardy
Starring: Johnathan Cedano
What's it like being the world's most revered and recognizable "homo thug" porn star? During a break on a movie set, Brooklyn born and bred Tiger Tyson bares his soul -- and his skin -- to a reporter. James Earl Hardy is the author of the best-selling B-Boy Blues series. Praised as the first gay hip-hop love story and prominently featured in Spike Lee's Get On The Bus, B-Boy Blues was a Lambda Literary Award finalist. The novel is also taught in African American literature and gay studies courses in colleges and universities across the nation.
BEST AUDIENCE - VII Deadly Sins by Kash Goins
Starring: Shalonda Johnson, Gerard Joseph, Tiffany Barrett, Neil Carr, Charlene R. Grier, Chris Davis, Lee Mekhai, Anthony Harris, Nichelle Patrice, Lenwood Jones, Salina Faison and Maurice Tucker.
A story about a group of college friends who reunite for the first time in 10 years. At the host's brand new home, during a moment of pre-celebration between two of the friends, an unexpected violation occurs prior to the rest of the group's arrival that leads to the revelation and reaction to what has occurred; and what undoubtedly follows. A Delaware resident who was born and raised in South Philly, Kash Goins founded GoKash Productions in 2008 and has mounted two original self-written plays, the 2009 DUTF Best Play winner "VI Degrees" and the comedy "Man, I Shoulda Put A Ring On It!". In 2010, Goins was the Director / Actor / Co- Producer in Aliya Tene's "Tryna Get to Heaven on 15 Cents." At the Wilmington Drama League, he was cast as Gabriel in August Wilson's "Fences" and has worked on the Philadelphia premiere of "Man, I Shoulda Put A Ring On It!"
HONORABLE MENTION:
The Choice by Ricardo Costa (Play)
Chakalaka by Cesi Davidson ( Short)
For more information on DUTF, please visit www.downtownurban.net.
| | |
| --- | --- |
| Vote Now for the 2022 BroadwayWorld Off-Broadway Awards | |
| voting ends in | |
More Hot Stories For You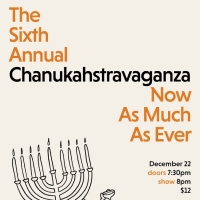 The Sixth Annual Chanukahstravaganza Comes to Littlefield This Month

December 8, 2022

Lana Schwartz and Ilana Michelle Rubin are two Jewish (you might have guessed), native New Yorkers who always get pretty lonely around the holiday season. For the sixth year in a row, they've invited some of the funniest Jewish comedians in New York City (where else?) to help them celebrate the Miracle of Lights: Chanukah. Hannukah. Hanukah. However you choose to spell it. There will be songs, there will be laughter, there will be surprises, and you know there will be gelt. Lots of gelt. Tons of it.
---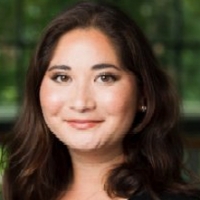 Einhorn Prize Reading Announced At Triad Theater, December 11

December 7, 2022

On Sunday December 11 at 2pm, there will be a presentation of the winners of the first David A. Einhorn Playwriting Prize The event will be held at the Triad Theater, 158 W. 72nd Street. The event will run 90 minutes and include readings of the 1st and 2nd prize winners, some words about David Einhorn, and a talkback on the topics addressed by the plays.
---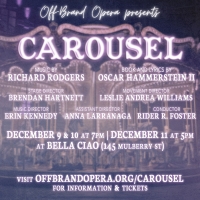 Off-Brand Opera Presents CAROUSEL, December 10 & 11

December 7, 2022

Off-Brand Opera returns this fall with a fresh take on Carousel, the beloved Rodgers & Hammerstein classic. Carousel will be presented with a fresh take on the classic work, featuring performers from a variety of artistic backgrounds in restaurant Bella Ciao's intimate basement cabaret space.
---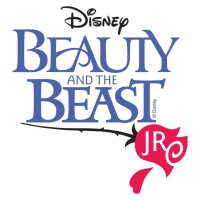 BEAUTY AND THE BEAST JR. to be Presented at AMT Theater in January

December 7, 2022

​January 18th through the 22nd is BEAUTY AND THE BEAST at AMT Theater. Wednesday through Saturday at 7pm, Saturday at 2 and Sunday at 3pm.
---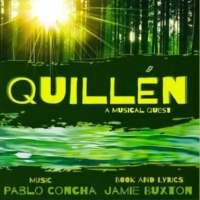 QUILLÉN A New Musical To Premiere At Winterfest, December 13-17

December 6, 2022

Latiné Musical Theatre Lab and Teatro Latea unite to present the new Chilean musical Quillén at New York Theater Festival's Winterfest, December 13-17, 2022.
---