BWW Review: Though Formulaic, NEIGHBORS is GRAND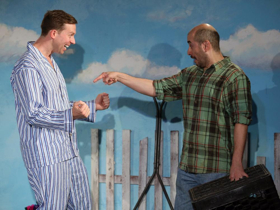 Because its performances are so fully rendered and points so wonderfully tackled, one does not realize that NEIGHBORS: A FAIR TRADE AGREEMENT follows a parroting formula of "You know what the problem with you people is? Let me tell you." until well after the fact. The majesty of what playwright Bernardo Cubria has accomplished - and the astute hand with which director Lou Moreno has rendered it - is such that it is difficult to fault him for this cheat. The end game is that this magnificent INTAR and INVIOLET co-production of a parable on dueling cultures deftly explains one reason that racism exists: because huMANs can't resist getting into pissing contests.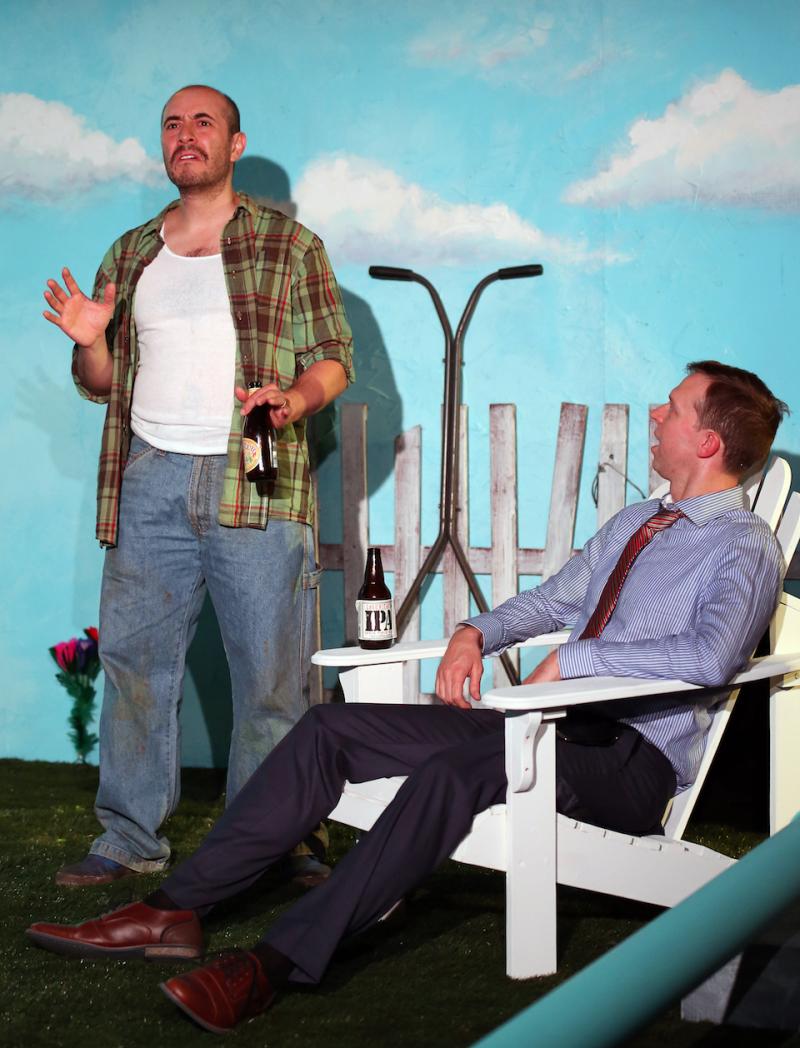 Joe - a wonderful Andrew Blair - and José - a fantastic Gerardo Rodriguez - are neighbours on opposite sides of the track separated by a river. José - whose son died from unknown, though probably industrial pollution related, causes - is a hardworking Mexican who receives a gift from his equally hardworking - though better compensated - neighbor, Joe of The United States. Joe takes a paternalistic and symbiotic interest in José after it is discovered that there is liquid gold in the Mexican hills. Eager to bring a lot of green to his side, José goes into business with Joe by verbal contract which includes an unspoken bonus: cultural exchange.
Blair infuses his capitalistic gringo everyman with a cornball innocence that - even with its square pretensions - is impossible to dislike. His Joe clearly likes white bread, Twinkies, and McDonald's apple pie and does not see anything wrong with that lack of authenticity. He wants everyone around him to appear happy because, like his father, he thinks that he knows best. Beneath that veneer, Blair shows the soulfully sad man who is as desperate to be liked as he is to believe in his fatuous ideals. Though willing to try new things, this Joe is unable to grasp that different does not mean exotic or simplistic.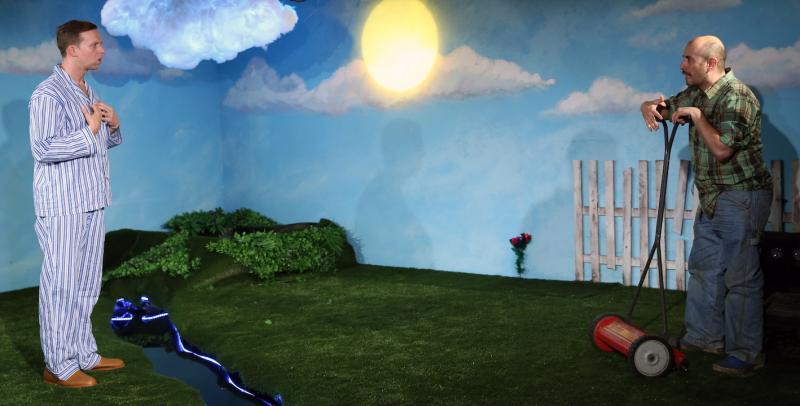 Gerardo plays José like the roguish - and openly judgmental - asshole that he is, pleased to point out the flaws of his compadres with an open smile, unwilling to hear any criticism without the threat of violence. Joe would call that unfair; José would respond, "Don't be a gringo". Because he knows that he is charmingly sexy and that his effortless swagger makes him more likable, José is aggressively eager to shower scorn upon the socially guileless Joe. The fact that he owes his future wealth to his neighbor does not prevent him from continuing to do so. Partially because he thinks that it is helpful and mostly because he truly believes that there is something wrong with Joe's culture. Though Joe goes along for the ride, he does not realize that in agreeing to play ball he has opened himself up to being fouled. In José's world, you give as good as you are given and you back up the get with your fists. Joe is completely unprepared for this reality. When confronted with it, he lacks José's strength to stand up for himself or security to walk away. In the war of authenticity, José may be a hypocritical jerk who drinks too much and lacks perspective of the bigger picture, but unlike Joe he is willing to refuse compromising what matters most to him. In this production that makes him the winner.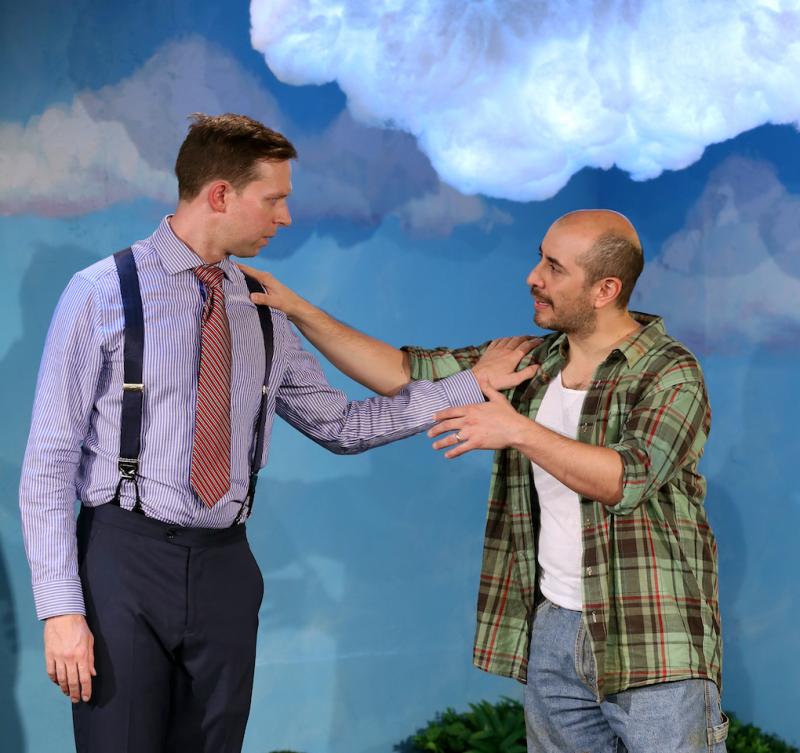 Called out for his foolishness, even if what makes him a fool is what makes the world go round, Joe loses his mind and launches a hilariously ridiculous war of symbols and ideologies; McDonald's apple pie vs flan. My jaw sat agape as tears of laughter rolled down my face for the full 5 minute onslaught of UncleDave's Fight-House's gut busting fight choreography. Complete with Raul Abrego's gorgeous interactive set - the cloud by itself deserves awards - NEIGHBORS stands as the most fully realized production I have seen on or off-off-Broadway this year. It is hard to imagine the play's intimate charm working in a larger house. In other words, don't be one of the people who missed its initial production: RUN to secure a ticket now!
NEIGHBORS: A FAIR TRADE AGREEMENT runs through October 7th, 2017 at INTAR. For tickets and information, visit: intartheatre.org/home