Latest News on Bernardo Cubria
Latest News on Bernardo Cubria
Stage Credits
  [Off-Broadway]
Rattlestick Playwrights Theater Production, 2013
Performer
Stage
Performances
  [Off-Broadway]
Rattlestick Playwrights Theater Production, 2013
Performer
Bernardo Cubria News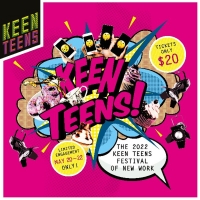 Keen Co to Present Keen Teens Festival of New Work 2022
by Chloe Rabinowitz - May 16, 2022
Keen Company Artistic Director Jonathan Silverstein today announced that The Keen Teens Festival of New Work will offer three new one-acts by C. Quintana, Bleu Beckford-Burell, and Stephanie Swirsky, featuring a cast of New York City high school students.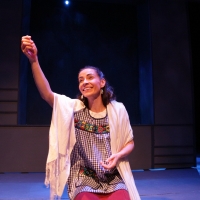 BWW Review: BARBS APLENTY IN SATIRE THE PLAY THAT YOU WANT at Road Theatre
by Evan Henerson - Mar 25, 2022
The satirical juices flow through Michael John Garces' production of THE PLAY YOU WANT. Set in the present day, the play offers a bunch of well-known, real-life figures who are sent up and ultimately knocked down to make Cubria's point.
Wake Up With BWW 2/21: Ariana Grande Visits WICKED on Broadway, and More!
by - Feb 21, 2022
Ariana Grande visited Wicked on Broadway yesterday, and shared praise for the show's leads, Lindsay Heather Pearce and Brittney Johnson, on her Instagram story. Plus, watch Matthew Broderick and Sarah Jessica Parker discuss Plaza Suite on CBS Sunday Morning, and check out the premiere of new web series The Aging Ingenue, starring Sara Jean Ford, Vishal Vaidya, Ashley Blanchet, and Will Reynolds.
BWW Interview: Playwright Bernardo Cubria on Realizing THE PLAY YOU WANT & The Newborn He Wants
by Gil Kaan - Feb 20, 2022
The Road Theatre Company returns to live performances with the world premiere of Bernardo Cubria's THE PLAY YOU WANT March 1, 2022; the first of three plays performing in repertory. Michael John Garcés directs the cast of Peter Pasco, Chelsea Gonzalez, Natalie Llerena, Jonathan Nichols, Roland Ruiz, Christopher Larkin, Stewart J. Zully and Presciliana Esparolini. I had the chance to query Bernardo on THE PLAY YOU WANT and his other important upcoming projects.
The Road Theatre Company Announces Return to Live Performances With Three Plays in Repertory
by Chloe Rabinowitz - Dec 28, 2021
THE ROAD THEATRE COMPANY has announced its return to live performances with three plays performing in repertory. THE PLAY YOU WANT, written by Bernardo Cubria and directed by Michael John Garcés, will begin previews on Tuesday, February 8; will open on Friday, February 11 at 8pm and run through Sunday, March 27.
Luna Stage Premieres VACCINE MONOLOGUES
by A.A. Cristi - Apr 30, 2021
Luna Stage premieres The Vaccine Monologues, a virtual gallery of theatrical moments inspired by Covid immunization. Playwrights, physicians, activists, and actors share stories real and imagined, reflecting on experiences with the 'Fauci ouchie,' or the shot that can change it all.
BWW Interview: Playwright Matthew Paul Olmos UNDERNEATH & All Around LOS ANGELES
by Gil Kaan - Apr 1, 2021
The Echo Theater Company's next production UNDERNEATH THE FREEWAYS OF LOS ANGELES will live-stream April 2 for sixteen Zoom performances. Written by playwright Matthew Paul Olmos, this interactive murder mystery experience has been inspired by historical events centering in and around the Los Angeles neighborhood of Boyle Heights. Michael Alvarez directs the cast of Mia Ando, Morgan Danielle Day, Amy K. Harmon, Gloria Ines, Roland Ruiz and Darrett Sanders.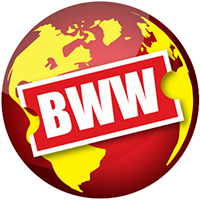 4th Annual Garry Marshall Theatre New Works Festival Seeks Submissions
by Stephi Wild - Mar 17, 2021
Garry Marshall Theatre (GMT) is now accepting submissions for its fourth annual New Works Festival to be held virtually September 24-26, 2021.
Road Theatre Company Presents UNDER CONSTRUCTION: THE FULL LENGTHS
by A.A. Cristi - Feb 2, 2021
The full length plays of UNDER CONSTRUCTION 1 are just that...still 'Under Construction.' This is the result of the playwrights one year commitment to the workshop.
Matthew Paul Olmos and Nehassaiu DeGannes Develop New Work In The Assembly's Deceleration Lab
by Chloe Rabinowitz - Dec 11, 2020
The Assembly presents two new works developed by the resident artists of the Deceleration Lab, an initiative to foster new theatrical projects that use and experiment with multi-perspective and multi-disciplinary models of creation.