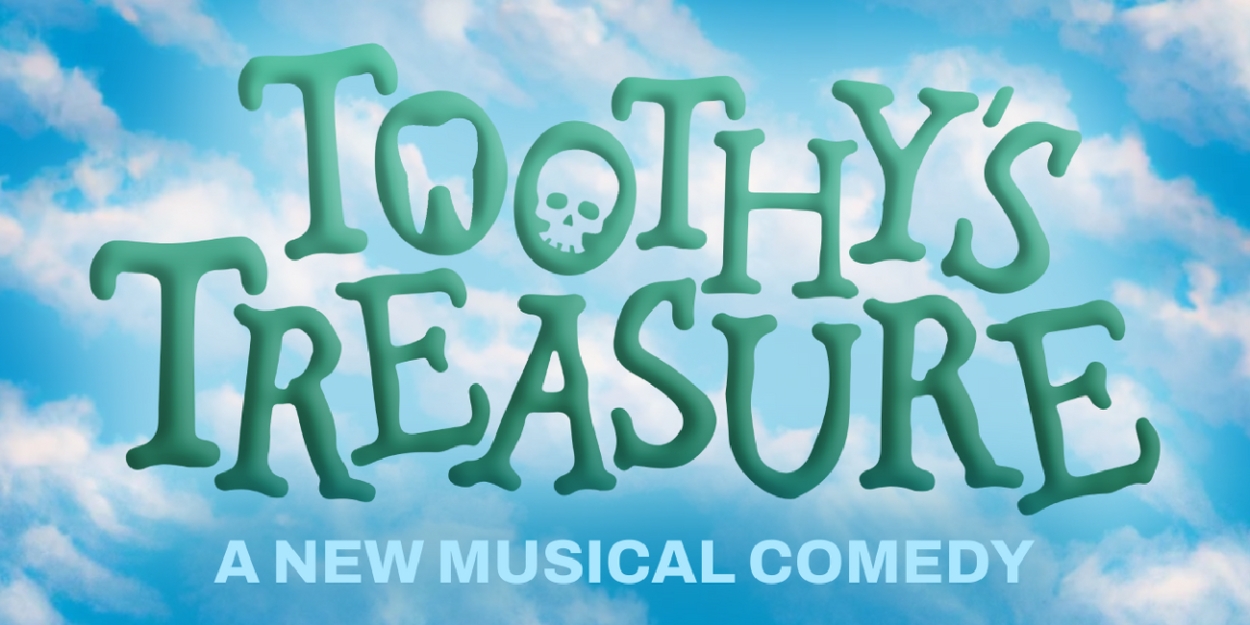 The Theater Center Incubator Series to Present TOOTHY'S TREASURE Workshop This Month
The 4 performances will take place on Monday, January 23rd at 2:00PM and 8PM and Wednesday, January 25th at 2:00PM and 8:00PM.
The Theater Center, home to some of Off-Broadway's longest running shows (including Perfect Crime, The Office! A Musical Parody and Friends! The Musical Parody), has announced that it will present four workshop performances of Toothy's Treasure, the second production featured in the inaugural year of its new incubator series. Written and directed by Brayden Martino and composed by John William Gambrell, the interactive musical comedy about modern day pirates will play a total of four performances in the Jerry Orbach Theater at The Theater Center (3rd floor) - on Monday, January 23rd at 2:00PM and 8PM and Wednesday, January 25th at 2:00PM and 8:00PM. www.toothystreasure.com
The Theater Center's newly launched program was created as a way to re-vitalize Off-Broadway, helping aspiring producers and theater makers present their work on stage in the Jerry Orbach Theater by gaining access to free rehearsal and performance space, and free Theater Center resources and mentorship.
Toothy's Treasure follows a misfit crew on the journey to find a hidden fortune left behind by Captain Toothy, a pirate famous for pirating DVDs in the early 2000s and shutting down Blockbuster worldwide. Being the first to Toothy's Island sounds like an easy task, until the crew's beloved protagonist is abruptly murdered by navy sailors in the first scene. With no protagonist to hold the crew together, the pirates decide to choose an audience volunteer with "main-character energy" to guide their way to the treasure.
Brayden Martino (Book Writer & Lyricist) - he/him - is a writer, director, and comedian from Southern California. He has written and self-produced several parody musicals including the internet-viral sensations Slightly Strange Parents, It's Not Ogre Yet, and Ya Like Jazz? A Bee Musical . He specializes in integrating improv and audience interaction into scripted theater. His work aims to create community experiences through exuberant live shows that are heavily influenced by the audience in new ways every night. The theater company he founded, See Humans, has forged a space for Gen Z artists to use experimental techniques to create the art they want to see in the world.
John-William Gambrell (Composer) - he/him - was raised in Southern California and received a Bachelors of Music in Composition in 2020. He has worked alongside PigPen Theatre Co., as well as composer Mark Bennett at The Old Globe Theatre in San Diego. John-William has since moved to Boston, where he freelances as a composer and accompanist. His mission is to compose and collaborate, with a passion to create evocative art.
The cast of Toothy's Treasure features Anneke Angstadt, Jordan McKinney, Cait Winston, Chloe Gardner, Jonathan Haid, Mabel White, Charlize Vermaa, Arthur Knox, Lucas Boniface.
In addition to Martino and Gambrell, the creative team features choreography by Katie Walsh, lighting design by Gabe Seplow. The assistant director is Lucas Boniface; the Stage Manager is Lucy Moore; Kendrah Wellman and Grayson Reed are ASM and Swings; Sofia Joanna is Dance Captain; Jean Taglia is Music Captain, and Sam Novotny is the production's drummer.

INSTAGRAM: @toothystreasure
TWITTER: https://twitter.com/toothystreasure
TIKTOK: @toothystreasure - @somebrady