Photo Flash: First Look at PTP/NYC's PENTECOST
PTP/NYC (Potomac Theatre Project), in association with Middlebury College, presents its 28th repertory season, its 8th consecutive in New York, running now through August 10, 2014 in a limited 5-week Off-Broadway engagement at The Atlantic Stage 2, located at 330 West 16th Street between 8th & 9th Avenues in New York City. This season's line-up includes the U.S. Premiere of Howard Barker's Gertrude - The Cry, directed by PTP's Co-Artistic Director Richard Romagnoli, and a revival of David Edgar's Pentecost, directed by PTP''s Co-Artistic Director Cheryl Faraone. BroadwayWorld has a first look at the cast of PENTECOST in action below!
David Edgar
's Pentecost is set in an abandoned church in an Eastern European country. A 13th century fresco has just been unearthed. If it proves to predate the works of Giotto, it could explode accepted notions about European art. Without warning, a group of armed refugees barricade themselves inside the church with the art historians, leading to a shocking and visceral conclusion. Pentecost opened last night, July 16 and runs through August 10. The cast includes
Alex Draper
(Serious Money, Plevna and Scenes From An Execution with PTP),
Tosca Giustini
,
Jonathan Tindle
, Matthew Ball,
Lily Balsen
(Therese Raquin with PTP), Martina Bonolis,
Christo Grabowski
(Monster and Spatter Pattern with PTP), Larry Nathanson,
Nina Silver
(Lovesong of the Electric Bear with PTP),
Lilli Stein
(Territories and Lovesong of the Electric Bear with PTP),
Joseph Varca
(Monster with PTP), Tom Beyer,
Aubrey Dube
(The Castle and Serious Money with PTP), Caitlin Rose Duffy, Erica Furgiuele, Nicholas Hemerling,
Rishabh Kashyap
(The Europeans and Crave with PTP), Chelsea Melone,
Jake Schwartz
wald and Mari Vial-Golden (Serious Money with PTP). The creative team includes
Mark Evancho
(Set Design), Hallie Zieselman (Lighting Design), Adrienne Carlile (Costume Design based on original design by
Jule Emerson
) and
Aubrey Dube
(Sound Design). Evangeline Rose Whitlock is the Production Stage Manager.
Tickets are $35 and $18 for students and seniors and can be purchased online at www.PTPNYC.org or by calling 1-866-811-4111.
Photo Credit: Stan Barouh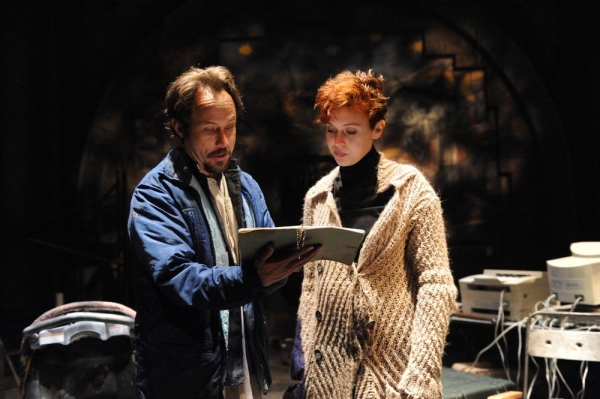 Alex Draper as Leo Katz, Tosca Giustini as Gabriella Pecs

Alex Draper as Leo Katz, Tosca Giustini as Gabriella Pecs, Jonathan Tindle as Oliver Davenport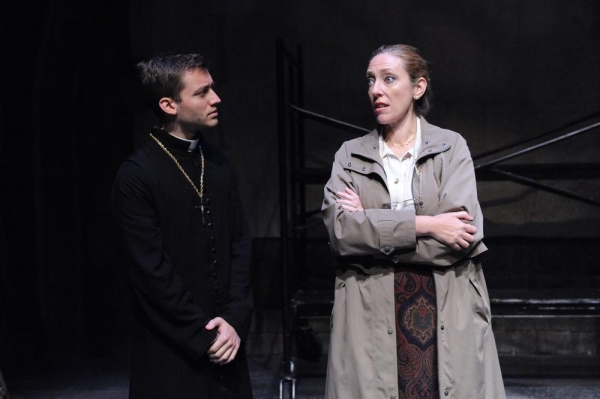 Christo Grabowski as Father Petr Karolyi, Nina Silver as Anna Jedlikova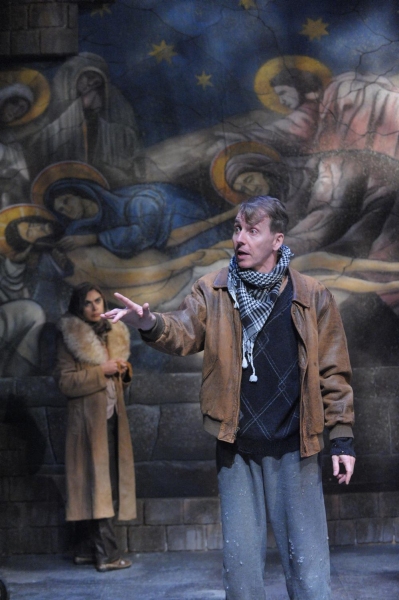 Lily Balsen as Fatima, Jonathan Tindle as Oliver Davenport

Lawrence Nathanson as Father Sergei Bojovic, Tosca Giustini as Gabriella Pecs, Jonathan Tindle as Oliver Davenport

Jonathan Tindle as Oliver Davenport, Aubrey Dube as Antonio, Mari Vial-Golden as Yasmin