LABUTE NEW THEATER FESTIVAL Returns to 59E59 Theaters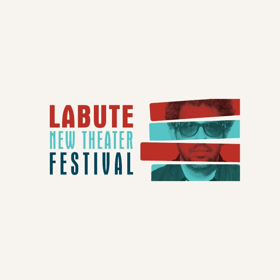 59E59 Theaters (Val Day, Artistic Director; Brian Beirne, Managing Director) welcomes the return of St. Louis Actors' Studio with the LaBUTE NEW THEATER FESTIVAL, featuring the NYC premiere of one-act plays written by Neil LaBute, James Haigney, and Carter W. Lewis, and directed by John Pierson. The LaBUTE NEW THEATER FESTIVAL begins performances on Thursday, January 11 for a limited engagement through Sunday, February 4. Press Opening is Sunday, January 14 at 7:30 PM. The performance schedule is Tuesday - Friday at 7:30 PM; Saturday at 2:30 PM and 7:30 PM; and Sunday at 2:30 PM. Please note: there is an added performance on Sunday, January 14 at 7:30 PM. Performances are at 59E59 Theaters (59 East 59th Street, between Park and Madison Avenues). Single tickets are $25 - $35 ($24.50 for 59E59 Members). To purchase tickets, call Ticket Central at (212) 279-4200 or visit www.59e59.org.
St. Louis's acclaimed LaBUTE NEW THEATER FESTIVAL returns to
59E59 Theaters
with a stellar lineup of one-act plays, including the New York premieres of Hate Crime from Tony Award-nominated playwright and screenwriter
Neil LaBute
, Winter Break by James Haigney, and Percentage America by Carter W. Lewis. In Hate Crime, a man plots the murder of his fiancée with his lover. In Winter Break, a politically charged brother ignites a firestorm over his sister's choice to convert to Islam. In Percentage America, a couple on a first date, hoodwinked by each other's dating profile, parse a story on the local evening news for "alternative facts." The cast features
Autumn Dornfeld
(The Graduate on Broadway); Kelly Schaschl (NY debut); Spencer Sickmann (Last Days of Judas Iscariot for LA's Lost Angels Productions); and
Chauncy Thomas
(To Kill a Mockingbird at
Bay Street Theatre
). The design team includes Patrick Huber (scenic design); Jonathan Zelezniak (lighting design); andCarla Evans (costume and prop design). The Production Stage Manager is Seth Pyatt.
Neil LaBute
(playwright, HATE CRIME) received his Master of Fine Arts degree in dramatic writing from New York University and was the recipient of a literary fellowship to study at
The
Royal Court Theatre
, London. He also attended
The Sundance Institute
's Playwrights Lab and recently directed Uncle Vanya at Germany's oldest working theater, Theatre Konstanz. His films include: In the Company of Men (New York Critics' Circle Award for Best First Feature and the Filmmaker Trophy at the Sundance Film Festival), Your Friends & Neighbors, Nurse Betty, Possession, The Shape of Things (a film adaptation of his play by the same title), The Wicker Man, Lakeview Terrace, Death at a Funeral, Some Velvet Morning, and Dirty Weekend. LaBute's plays include: Bash: latter-day plays, The Shape of Things, The Mercy Seat, The Distance From Here, Autobahn, Fat Pig (Olivier Award Nominated for Best Comedy), Some Girl(s), This Is How It Goes, Wrecks, Filthy Talk For Troubled Times, In a Dark Dark House, Reasons To Be Pretty (Tony Award Nominated for Best Play), The Break of Noon, In a Forest Dark and Deep, Reasons To Be Happy,The Money Shot, The Way We Get By, All The Ways To Say I Love You, How To Fight Loneliness, and the upcoming The Answer to Everything. He has also written Reasons to Be Pretty Happy (the final play in his Reasons trilogy) which will debut at MCC in New York during the 2017/18 season. He has adaptedWoyzeck, Dracula, Miss Julie, Uncle Vanya, and Antigone for the stage. For television he created the series "Full Circle," "Ten X Ten," and "Billy & Billie" for DIRECTV. He is currently the show runner for the Syfy series "Van Helsing." LaBute is also the author of Seconds of Pleasure, a collection of short fiction which was published by Grove Atlantic. Carter W. Lewis (playwright, PERCENTAGE AMERICA) is currently serving as Playwright-in-Residence at Washington University. Prior to that he was Literary Manager & Playwright-in-Residence for The
Geva Theatre
Center (NY). Carter was also co-founder and Resident Playwright for Upstart Stage in Berkeley, California. He is the winner of several national playwriting awards including The
Julie Harris
- Playwriting Award, The State Theatre - Best New American Play, The
Cincinnati Playhouse
A. Rosenthal
New Play Prize (1996 & 2001), New Dramatist Playwriting Award, Playwright's Center Jerome Residency, The Blanche and Irving Laurie Foundation Award (2003), and he is a two-time nominee for the American Theatre Critics Award. A sample of theaters that have produced his work include The
Cincinnati Playhouse
in the Park,
Syracuse Stage
, The Source Theatre, Florida Stage,
Studio Arena Theatre
,
Arizona Theatre Company
, The Round House Theatre, Merrimack Repertory Theatre, The Sacramento Theatre Company, The Ensemble Theatre of Cincinnati,
The
Phoenix Theatre
, The Barksdale Theatre, American Stage, The
New Repertory Theatre
, The State Theatre Company, Florida Repertory Theatre, The
Geva Theatre
Center, The Repertory Theatre of St. Louis, The Berkshire Theatre Festival, San Diego Repertory Theatre, The Magic Theatre, and
The
Royal Court Theatre
in London. His published works include Art Control, No-Preying, A Geometric Digression of the Species, Soft Click of a Switch, An Asian Jockey in Our Midst, and The One-Eyed Man is King. Other plays by Carter W. Lewis include Golf with Alan Shepard, Picasso Does My Maps, Longevity Abbreviated for Those Who Don't Have Time, Women Who Steal, Men on the Take, American Storm by Integrity Out of
Molly Brown
, Kid Peculiar, Ordinary Nation,Evie's Waltz, The Storytelling Ability of a Boy, The Cha Cha of a Camel Spider, Hit Story, Camden & Lilly,The Hummingbird Wars, The Gun in the Floor, and Echo Location. James Haigney's (playwright, WINTER BREAK) play Winter Break was produced first as part of the LaBute New Theater Festival in St. Louis in 2016. James' play The Woman Standing on The Moon was produced by Spica 8 Productions at Urban Stages in 2011. His work also has been read and developed in NY at Rattlestick Theater, Abingdon Theatre, Gallery Players, and as one of the winners of the hotINK International Play Reading Festival at the Tisch School, NYU. James was a finalist in short play festivals at Red Bull Theatre in NYC and at Studio4Seattle. His work reached the semi-final round in the GAP readings/Aurora Theatre, San Francisco, at the Bay Area Playwrights Festival, and at Theatre 503 in London. In addition to writing for the theater, James has worked as a campus minister, an English professor, and currently as an Astrological counselor.
John Pierson
(director) has directed several pieces for the LaBute New Theater Festival, both here in St. Louis and New York. His festival directing credits include
Neil LaBute
's Kandahar (STL, NYC), Life Model(STL), and Hate Crime (STL); The Thing with Feathers (STL); Coffee House-Greenwich Village (STL, NYC); Stand Up for Oneself (STL, NYC); A Stranger Here Myself (STL); Fire Sans Matches (STL);American Outlaws (STL, NYC); Homebody (NYC); Waiting for the Erie Lackawanna (STL); andPercentage America (STL). He directed on several occasions for HotCity's Greenhouse Festival and is chair of the Theatre, Speech & Dance department at John Burroughs, where his numerous directing credits include One Flew Over the Cuckoo's Nest; Picasso at the Lapin Agile; 'night, Mother; Proof; The Shadow Box; Crimes of the Heart; The Madwoman of Chaillot; A Midsummer Night's Dream; The Glass Menagerie; Middletown; To Kill a Mockingbird; The Hot L Baltimore; Art; Doubt - A Parable; and the world premiere of Intelligent Life. As an actor for STLAS: The Late Henry Moss (
Kevin Kline
Award Winner for Supporting Actor); Back of the Throat; Love Song; Closer (
Kevin Kline
Award nominee for Leading Actor);The Goat, or Who is Sylvia; The Ride Down Mt. Morgan; Art; and Seminar. A proud 20-year Equity member, John has acted for many local companies including Upstream, The Black Rep, New Jewish Theatre, Ozark Actors Theater, Spotlight, HotCity, Muddy Water, Historyonics, Hothouse, The New Theatre, and Insight. In February he will be back on stage for STLAS, appearing in Blackbird.