Latest News on Chauncy Thomas
Chauncy Thomas News
Review: DEATH OF A SALESMAN at The Black Rep at The Edison Theater on the Washington University Campus
by James Lindhorst - Jan 14, 2023
In The Black Rep's current production of DEATH OF A SALESMAN, director Jacqueline Thompson helms an emotional narrative that is propelled by excellent performances from a stellar cast. She uses Dunsi Dai's and Lily Thomasic's multi-leveled static set design effectively to intersperse Willy's flashbacks from the current day.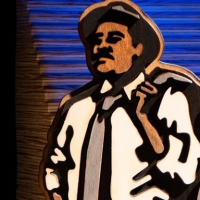 Previews: DEATH OF A SALESMAN at The Black Rep At The Edison Theater On The Washington University Campus
by James Lindhorst - Jan 3, 2023
The St. Louis Black Repertory Company continues its 46th Season with the American classic Death of a Salesman by Arthur Miller. Directed by Jacqueline Thompson with Founder and Producing Director Ron Himes as Willy Loman. Previews begin Wednesday, January 11, 2022 at the Edison Theatre on the campus of Washington University.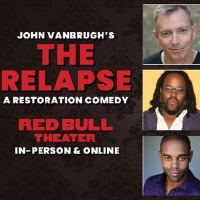 Red Bull Theater to Kick Off New Season of Revelation Readings With THE RELAPSE in October
by Chloe Rabinowitz - Sep 29, 2022
RED BULL THEATER has announced the kick-off of a new season of in-person OBIE Award-winning Revelation Readings, beginning with The Relapse by John Vanbrugh, directed by Marc Vietor. This event will premiere LIVE, in person, at Leonard Nimoy Thalia Theater at Symphony Space at 7:30 PM ET on October 24th.
East Lynne Theater Company Presents NJ Premiere Of POSSESSING HARRIET
by Stephi Wild - Sep 8, 2022
The Equity professional East Lynne Theater Company will present 'Possessing Harriet,' a new play by Kyle Bass, based on the true story about Harriet Powell.
Alabama Shakespeare Festival to Present MACBETH
by Chloe Rabinowitz - Feb 3, 2022
Benjamin Bonenfant joins ASF as the ambitious Macbeth, who commits regicide and usurps the throne of Scotland after three witches lead him to believe he is invincible. As with many of The Bard's stories, bloody battles and tragedy ensue.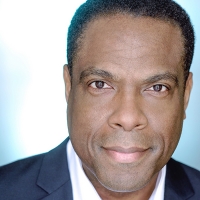 August Wilson's RADIO GOLF to Open 2021-2022 Mainstage Season at Gulfshore Playhouse
by Chloe Rabinowitz - Oct 13, 2021
Tony Award and Pulitzer Prize-winning American playwright August Wilson's play "Radio Golf" will officially open the 2021-2022 mainstage season at Gulfshore Playhouse. Directed by Marshall Jones III, "Radio Golf" will play at Gulfshore Playhouse beginning Nov. 11 through Dec. 5, 2021.
Full Cast Announced for LOVE IS THE GREATER LABYRINTH Livestream Presented by Red Bull Theater
by Chloe Rabinowitz - Sep 27, 2021
RED BULL THEATER has announced the cast for the New York premiere of a brand new English-language translation of Sor Juana's play Amor es más laberinto – Love is the Greater Labyrinth: Oge Agulué, Juliana Aidén Martinez, Cecil Baldwin, Anita Castillo-Halvorssen, Carson Elrod, Ryan Garbayo, Sam Lilja, Juliana Aidén Martinez, Ismenia Mendes & more.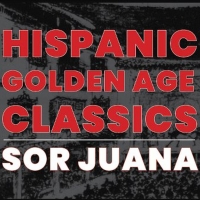 Red Bull Theater's 2021-22 Season to Kick Off With HISPANIC GOLDEN AGE CLASSICS | SOR JUANA
by Chloe Rabinowitz - Sep 2, 2021
RED BULL THEATER today announced that the 2021-'22 Season will kick off with HISPANIC GOLDEN AGE CLASSICS | SOR JUANA, a four-part series of online events that will focus on Sor Juana Inés De La Cruz, the playwright, poet, and nun who was writing in Mexico in the latter half of the 17th Century.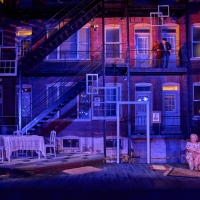 BWW Review: THE GLASS MENAGERIE at Tennessee Williams St. Louis Festival
by Rob Levy - Aug 23, 2021
Crafted with great affection and care, TWStL's on-location production of The Glass Menagerie is a first-rate production that combines the allure of nostalgia and place with an ensemble that skillfully brings the angst, faded dreams, and disappointments of Williams' to the stage with vivid clarity.
Tennessee Williams Festival THE MOON AND BEYOND Announced for August
by Chloe Rabinowitz - Jul 14, 2021
The Tennessee Williams Festival returns for its sixth year.  The headliner is a production of one of the playwright's most important works, The Glass Menagerie, in the Central West End building where Williams lived and where the play was imagined.