Latest News on Studio Arena Theatre
Stage Credits
Productions
[Regional (US), 2005]
Producer
[Regional (US), 1970]
Producer
[Regional (US), 1970]
Producer
Stage
Productions
[Regional (US), 2005]
Producer
[Regional (US), 1970]
Producer
[Regional (US), 1970]
Producer
Studio Arena Theatre News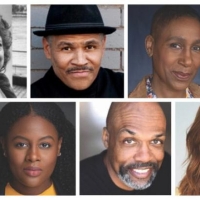 Alice Childress' TROUBLE IN MIND to be Presented at TimeLine Theatre Company in November
by Chloe Rabinowitz - Sep 30, 2022
TimeLine Theatre Company's 2022-23 season will continue this fall with the landmark classic Trouble in Mind by Alice Childress, directed by TimeLine Company Member Ron OJ Parson, running November 2 – December 18, 2022.
World Premiere of PEARL'S ROLLIN' WITH THE BLUES: A NIGHT WITH FELICIA P. FIELDS to be Presented at Writers Theatre
by Chloe Rabinowitz - May 31, 2022
Writers Theatre will conclude its 2021/22 Season with Pearl's Rollin' with the Blues: A Night with Felicia P. Fields.  The production runs June 23, 2022 – July 24, 2022 in the in the Alexandra C. and John D. Nichols Theatre at 325 Tudor Court, Glencoe. The Press Opening is Friday, July 1, 2022 at 7:30pm.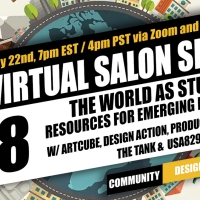 WINGSPACE THEATRICAL DESIGN Presents Free Virtual Salon for Emerging Designers During Design Week
by Marissa Tomeo - May 22, 2022
As part of its free virtual salon series, Wingspace Theatrical Design in partnership with Design Week will present a conversation on Sunday, May 22 at 7:00pm ET with Natalie Robin, Meghan Finn, David 'Dstew' Stewart, and Twi McCallum.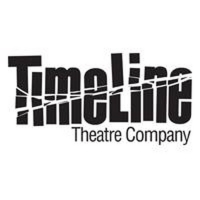 World Premiere of CAMPAIGNS, INC. & More Announced for TimeLine Theatre Company 2022-23 Season
by Chloe Rabinowitz - May 12, 2022
After celebrating its 25th Anniversary in residence at Theater Wit—a season that featured the world premiere, acclaimed hit Relentless, which went on to an extended run at Goodman Theatre—the company will return to its longtime home in Chicago's Lakeview East neighborhood, located at 615 W. Wellington Avenue, for three productions.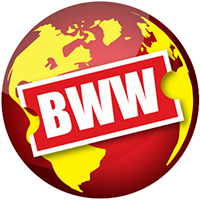 MusicalFare Presents COOKIN' AT THE COOKERY
by A.A. Cristi - Jan 21, 2020
MusicalFare Theatre, Western New York's most awarded and only professional musical theatre company, presents the 3rd production of its 2019-2020 Season, COOKIN' AT THE COOKERY.
Geva Theatre Center's 47th Season Continues with SLOW FOOD
by Chloe Rabinowitz - Dec 27, 2019
Geva Theatre Center presents Slow Food, by Wendy MacLeod and directed by Skip Greer, in the Elaine P. Wilson Stage from January 14 through February 9.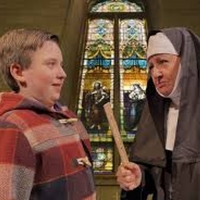 BWW Review: A Meandering CHRISTMAS OVER THE TAVERN at SHEA'S 710 THEATRE
by Michael Rabice - Dec 17, 2019
Local boy does good. That has been the success story of Buffalo born playwright Tom Dudzick. His play OVER THE TAVERN that premiered at the old Studio Arena Theatre in 2006 has become a hot  commodity, being produced by multiple theatres across the United States. It went on to become a trilogy and has been a favorite amongst Buffalo audiences ever since. Alas, his latest venture, the musical CHRISTMAS OVER THE TAVERN does not appear to be destined for a similar destiny.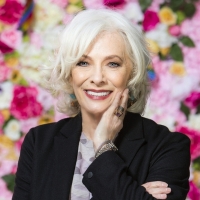 Betty Buckley Returns To Café Carlyle in March 2020
by Stephi Wild - Nov 18, 2019
Legendary, multi-award winning actress/singer Betty Buckley returns to Café Carlyle, March 10 a?" 21. Her career spans theater, film, television and concert halls around the world. She's received a sea of accolades including a Tony Award for her performance as Grizabella, the Glamour Cat, in Andrew Lloyd Webber's CATS. She's a 2012 Theatre Hall of Fame inductee, and the 2017 recipient of the Julie Harris Award from The Actor's Fund for Artistic Achievement. Betty Buckley just completed a national tour of the new Broadway production of Hello, Dolly! produced by Scott Rudin.
Cleveland Play House Presents EVERY BRILLIANT THING
by Chloe Rabinowitz - Nov 13, 2019
Cleveland Play House (CPH), takes audiences on a journey through grief, healing, falling in love, and (re)discovering all that life has to offer in Every Brilliant Thing, written by Duncan Macmillan with Jonny Donahoe. Performances run from November 23rd - December 22nd in the Helen Theatre at Playhouse Square. Directed by CPH Artistic Director Laura Kepley, he cast includes Tarah Flanagan and Alex Brightwell in alternating performances. Tickets range from $25-$97 and can be purchased by phone at 216.241.6000 or online at clevelandplayhouse.com. Cleveland Play House is proud to recognize sponsors Anne Marie and Bill Warren, and Nancy Hancock Griffith.
BWW Review: FUN HOME at Shea's 710 Theatre
by Michael Rabice - May 12, 2019
Intelligent, engaging and well cast theatre has returned to the former Studio Arena theatre with MusicalFare's fine production of FUN HOME. The space may now be called by a different name, Shea's 710 Theatre, but those floor boards have been tread by ingenious predecessors who forged new works worthy of discussion and revelations in the 1960's and 70's. FUN HOME fits perfectly into the space physically and dramatically, challenging the audience with concepts of fidelity, sexuality and escapism.