Colorado New Play Festival Announces Participating Theaters For 2018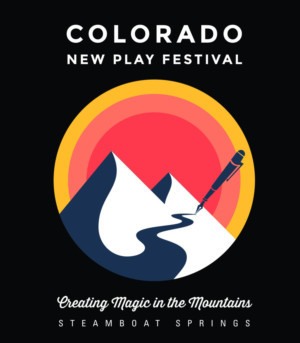 The Colorado New Play Festival (CNPF) (formerly the Perry-Mansfield New Works Festival) is proud to announce the participating theaters for the 2018 season. The 21st Annual Festival, to be held on June 10-16, 2018 in Steamboat Springs, CO, will develop five new works in partnership with The Actors Theatre of Louisville, Alley Theatre, Curious Theatre Company, Primary Stages, and Victory Gardens Theater.
Now in its 21st season, each summer the Colorado New Play Festival brings together five playwrights who work with a major theatrical institution to create a new play, which is presented with professional actors in a reading at the end of the week. The readings will take place June 15-16 at the Chief Theater (813 Lincoln Ave, Steamboat Springs, CO 80487). Full casting and creative teams for all readings will be announced at a later date.
PARTICIPATING THEATRE COMPANIES FOR 2018
ACTORS THEATRE OF LOUISVILLE (Louisville, KY)
Entering its 54th Season, Actors Theatre of Louisville, the State Theatre of Kentucky, is the flagship arts organization in the Louisville community. Under the leadership of Artistic Director Les Waters and Managing Director Kevin E. Moore, Actors Theatre serves to unlock human potential, build community, and enrich quality of life by engaging people in theatre that reflects the wonder and complexity of our time.
CURIOUS THEATRE COMPANY (Denver, CO)
"No guts, no story" embodies the ethos of Curious Theatre Company. Established in 1997 by a vanguard Artistic Company that has since grown to 25 professional actors, designers, and directors at its core, Curious brings the best new theatre to Denver, producing thought-provoking plays designed to challenge ideas, stir emotions, and leave audiences thinking and talking for days.
Curious has cultivated a local and national reputation as a destination for artists and playwrights to foster and develop new work, and as a place where audiences are challenged.
Now celebrating 20 years of bringing thought-provoking theatre to Denver, Curious Theatre Company's rich history showcases our commitment to playwrights with gutsy things to say. Over the last ten years, 66% of Curious plays have been written by playwrights of color, LGBTQ playwrights, or female playwrights - an unparalleled distinction in our region. We are proud to produce plays that challenge and enrich our lives through different viewpoints and storytelling styles.
A recipient of more than one hundred local and national awards, Curious includes among its most prized accolades seven Best Theatre Season awards from Westword and four awards for Best Year by a Theatre Company from the former Denver Post Ovation Awards.
Alley Theatre (Houston, TX)
The Alley Theatre, one of America's leading not-for-profit theatres, is a nationally recognized performing arts company led by Interim Artistic Director James Black and Managing Director Dean R. Gladden. Home to a Resident Company of actors, the Alley creates a wide-ranging repertoire and innovative productions of classics, neglected modern plays, and premieres. Alley All New, the initiative to commission and develop new work year-round, features the Alley All New Festival each season presenting workshops and readings of new plays and musicals in process. A recipient of the Special Tony Award for Outstanding Regional Theatre, the Alley has brought productions to Broadway, 40 American cities including New York's Lincoln Center and internationally to Berlin, Paris, and St. Petersburg throughout its 70-year history.
The
Alley Theatre
underwent a $46.5 million building renovation in 2014-2015 season, the first major improvements since the building opened in 1968. With more than 450 performances in 2017-2018, the Alley will produce more performances than all other performing arts organizations in the Houston Theater District combined.
Primary Stages (New York, NY)
Primary Stages is an Off-Broadway not-for-profit theater company dedicated to inspiring, supporting, and sharing the art of playwriting. We operate on the strongly held belief that the future of American theater relies on nurturing playwrights and giving them the artistic support needed to create new work. Since our founding in 1984, we have produced more than 130 new plays, including In Transit by James-Allen-Ford, Kristen Anderson-Lopez, Russ Kaplan, and Sara Wordsworth (on Broadway last season); Horton Foote's The Roads to Home, The Day Emily Married, Harrison, TX, and Dividing the Estate (two Tony nominations); Donald Margulies' The Model Apartment (1995 premiere and 2013 revival); David Ives' Lives of the Saints and All in the Timing (original 1993 production and 2013 revival); Billy Porter's While I Yet Live; Deborah Zoe Laufer's Informed Consent; Charles Busch's The Tribute Artist and Olive and the Bitter Herbs; Ike Holter's Exit Strategy; Tanya Saracho's Fade; Michael McKeever's Daniel's Husband, A.R. Gurney's Black Tie; Theresa Rebeck's Poor Behavior; Tanya Barfield's The Call, Terrence McNally's Dedication or the Stuff of Dreams and The Stendhal Syndrome; Dan O'Brien's The Body of an American; Danai Gurira and Nikkole Salter's In the Continuum (which went on to tour the U.S., Africa, and Scotland); and Conor McPherson's St. Nicholas (which marked the playwright's U.S. debut). Our productions and artists have received critical acclaim, including Tony, Obie, Lortel, AUDELCO, Outer Critics' Circle, Drama League, and Drama Desk awards and nominations. Primary Stages supports playwrights and develops new works through commissions, workshops, readings, and our education and training programs: The Dorothy Strelsin New American Writers Group, the Marvin and Anne Einhorn School of Performing Arts (ESPA), the Fordham/Primary Stages MFA in Playwriting, and the newly launched Primary Stages Off-Broadway Oral History Project. Through these programs, Primary Stages advocates for our artists, helping them make important-and often transformative- connections within the theater community.
Victory Gardens Theater (Chicago, IL)
Under the leadership of Artistic Director Chay Yew and Managing Director Erica Daniels, Victory Gardens is dedicated to artistic excellence while creating a vital, contemporary American Theater that is accessible and relevant to all people through productions of challenging new plays and musicals. Victory Gardens Theater is committed to the development, production and support of new plays that has been the mission of the theater since its founding, set forth by Dennis Za?ek, Marcelle McVay, and the original founders of Victory Gardens Theater.
Victory Gardens Theater is a leader in developing and producing new theater work and cultivating an inclusive Chicago theater community. Victory Gardens' core strengths are nurturing and producing dynamic and inspiring new plays, reflecting the diversity of our city's and nation's culture through engaging diverse communities, and in partnership with Chicago Public Schools, bringing art and culture to our city's active student population.
Since its founding in 1974, the company has produced more world premieres than any other Chicago theater, a commitment recognized nationally when Victory Gardens received the 2001 Tony Award for Outstanding Regional Theatre. Located in the Lincoln Park neighborhood, Victory Gardens Biograph Theater includes the Za?ek-McVay Theater, a state-of-the-art 259-seat mainstage and the 109-seat studio theater on the second floor, named the Richard Christiansen Theater.
ABOUT THE COLORADO NEW PLAY FESTIVAL
The Colorado New Play Festival, now in its 21st year, brings theatre together professionals in the beautiful Rocky Mountains around Steamboat Springs to develop exciting new work for the American stage. Presented under Executive Producers, Jim (The Public Theater) and Lori (Lark Play Company) Steinberg Artistic Director, Andrew Leynse, (Primary Stages, NYC) and Grady Soapes (Denver Center for the Performing Arts), Associate Producer with sponsorship from The Harold and Mimi Steinberg Charitable Trust.
The New Works program was founded in 1997 at the Perry-Mansfield Performing Arts School and Camp to provide a collaborative festival for diverse voices in the arts.
Past festival works include Appoggiatura by James Still (Denver Center Theatre Company and LAUNCH PAD, Indian Rep); The Whistleblower by Itamar Moses (Pacific Playwrights Festival, The Denver Center Theatre Company); The Few by Samuel D. Hunter (Rattlestick Playwrights Theater); Bronx Bombers by Eric Simonson (Broadway's Circle in the Square Theatre and Primary Stages); The Receptionist by Adam Bock (received critical acclaim at Manhattan Theatre Club); Lydia by Octavio Solis (Denver Center Theatre Company, Yale Rep); The Blue Flower by Jim Bauer & Ruth Bauer (Prospect Theatre, Second Stage Theatre); Plainsong by Eric Schmiedl (Denver Center Theatre Company); The Morini Strad by Willy Holtzman (Primary Stages, City Theatre); Maple and Vine by Jordan Harrison (Humana ATL, Playwrights Horizons); Eat Your Heart Out by Courtney Baron (Humana ATL); What's That Smell by David Pittu (Atlantic Theatre, New World Stages); The Unauthorized Autobiography of Samantha Brown with books & lyrics by Kait Kerrigan and music by Brian Lowdermilk (Goodspeed, Prospect Theatre); Orange by Aditi Kapil (South Coast Repertory, Mixed Blood Theatre); Madwoman in the Volvo by Sandra Tsing Loh (South Coast Repertory, Berkeley Rep); Dance Nation by Clare Baron (Playwrights Horizons); and Glory of the World by Chuck Mee (Actors Theatre of Louisville, Brooklyn Academy Of Music.
For further information visit: www.cnpfsteamboat.org

Related Articles View More Off-Broadway

Stories

Shows
More Hot Stories For You