Interview: Set designer Andrew Riley on reimagining PHANTOM OF THE OPERA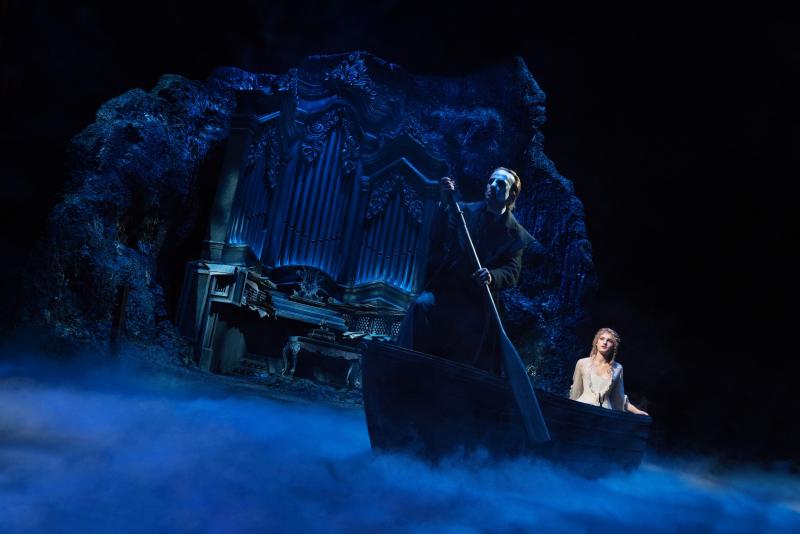 The new "reimagined" production of "The Phantom of the Opera" is currently playing to packed houses at Folketeatret in Norway. Many aspects of that production has been getting a lot of notification in the press, both locally and internationally. One aspect has been getting a lot of raves among phantom fans in various social media communities (including BroadwayWorld) is the new set design by set designer Andrew Riley.
"It is very pleasing to hear this," Andrew says. "It has been a very daunting task to redesign such an iconic show as "The Phantom of the Opera", and the original design by Maria Björnson is one of the most thought through, well crafted, scenic and costume designs in theatre history."
Set designer Andrew Riley is based in London, but has worked internationally for years, and his work has been seen in Singapore, Romania, around the UK and (of course) Norway . He trained at Liverpool Institute for Performing Arts where he graduated with a First Class degree in Theatre and Performance Design. His work spans across Theatre, Opera and Musical Theatre. He has worked for companies, such as Scottish Opera, Opera Holland Park, Singapore Repertory Theatre, Bucharest National Operetta, where he did his first rendition of "The Phantom of the Opera" which the current Norwegian production is based on. It is not often a designer gets a "second chance" working on the same material, but "The Phantom of the Opera" is one of those rare cases.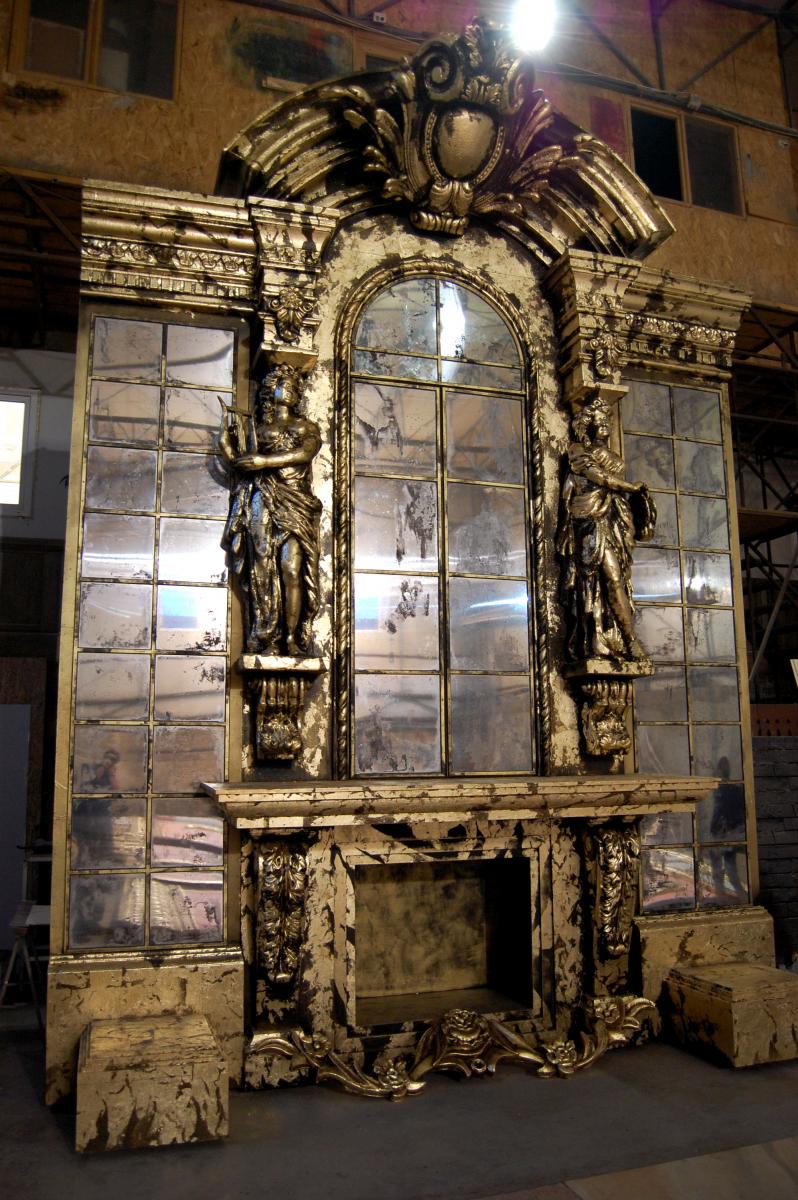 "The first time we did it I had only a few weeks to deliver a design from scratch, and while I was very pleased with how the Romanian production turned out, this second time we really got to expand upon it and make it much grander and more detailed"
BroadwayWorld has the pleasure of talking with Andrew not long after the new production opened. He has also shared a lot of his designs for the production with us.
BroadwayWorld: Thank you for taking the time to talk to us, Andrew.
Andrew Riley: My pleasure, Christian.
BWW: The set design for the new Norwegian production is a rather more literal approach compared to the more abstract original design by Maria Björnson.
AR: Yes, It is more textured and based in the "real world". Many elements are inspired by the actual Palais Garnier in Paris, with some of my own inventions like the Phantom's lair. It was never a case of trying to better the original, but more a question of how can we do this differently. We all have tremendous respect for the original production. I know Stephen especially loves it very much and wanted to reimagine it.
BWW: How did your process in working on Phantom begin?
AR: We had very little time when we did it in Romania, so I went to Stephen's apartment and we sat in his living room going through each scene, and he told me his thoughts and what he wanted to get through. And the main premise with this version is that it never leaves the Opera House. So that meant no journey to the graveyard in act two for instance. We go back to the roof of the opera instead, which was a very interesting approach.
After that meeting I went off and studied the script (again) while listening to the music obsessively (laughs) while making quick sketches of scenes. I usually do not do too much sketching. I like to work with physical models. It is much easier to see how something works when you can see it from all sides, and quickly readjust it.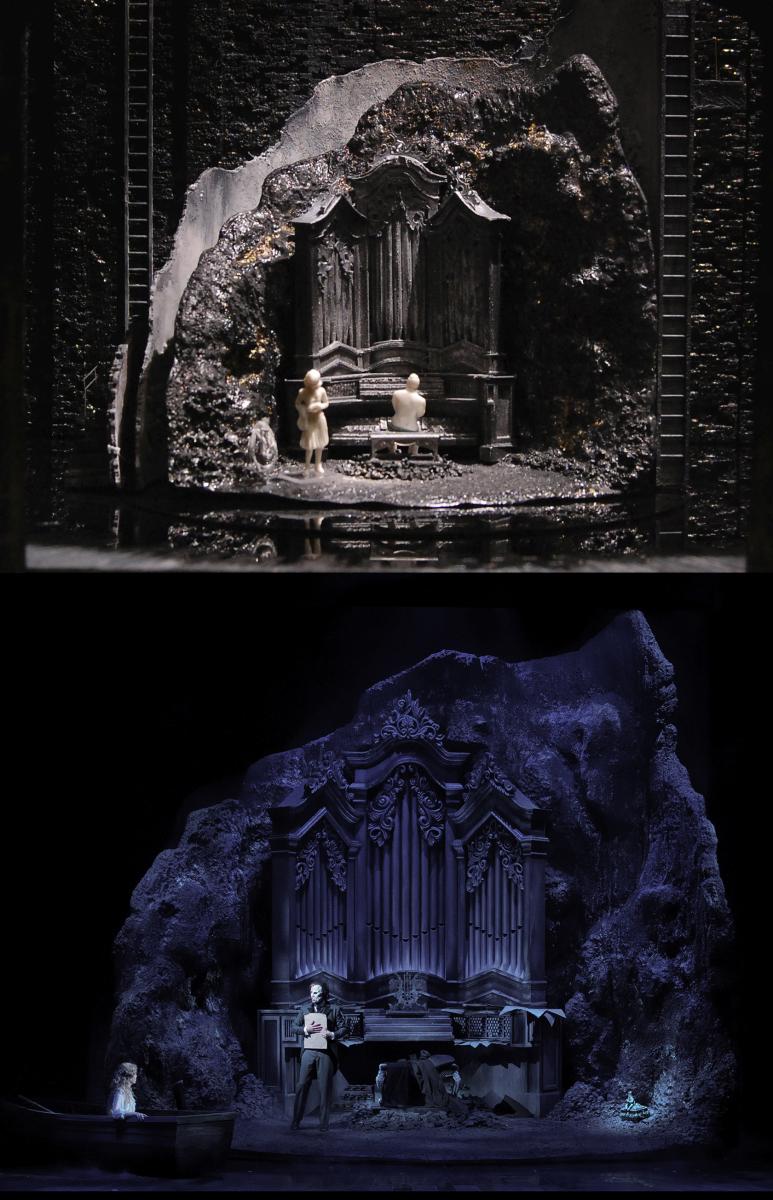 BWW: Did you both go to the Paris Opera house to study it together.
AR: No, there was not enough time when we did in Bucharest, so Stephen went alone. He photographed the entire house from top to bottom. And we studied them together to determine how to best make a theatrical representation, which used a lot of design elements from there. Stephen is a huge fan of architecture and design and is a very aesthetically minded director.
BWW: The details in the proscenium and and theatre boxes are really detailed and almost "down to the letter-replicas" of the actual Paris opera house. Very impressive.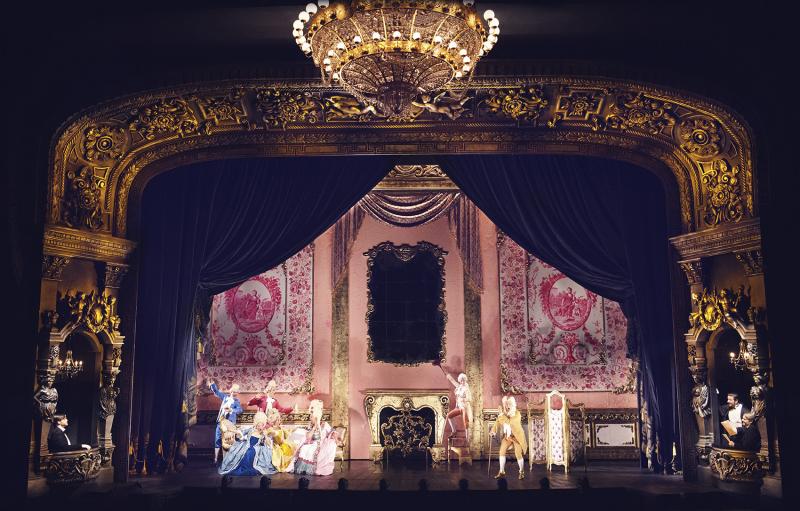 AR: Thank you so much. The richness and details in the architecture was replicated with the aid of Nina Patel-Grainger, a very talented model maker in London who I have known for many years and also worked with me on the Romanian production. In Oslo we had to resize and expand on everything. She did the models for the proscenium, elephant, staircase, rooftop and Masquerade ballroom to name a few.
BWW: What was your first reaction when you were first approached to the production in Oslo.?
AR: My first reaction was sheer excitement in the notion of getting another go at it. The time schedule for the Romanian production was so tight I knew there were loads of things I would have done differently there had I had more time. So in Oslo we got the chance to do it the way we had envisioned.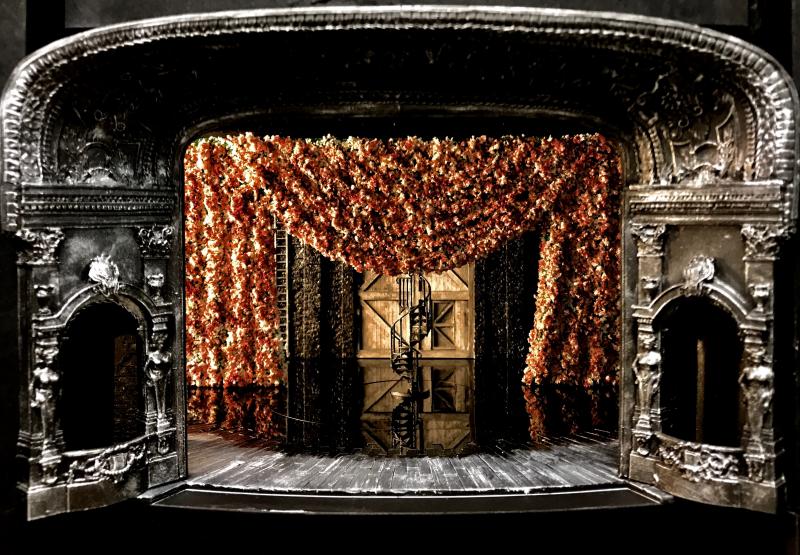 BWW: Have you enjoyed working with the Norwegian production?
AR: Yes, they have been brilliant from day one. When I met them in London two years ago we got on splendidly and I have been very impressed by them. They are a very small team doing a tremendously big production, and I love their passion for the art of musical theatre, and the respect for this hardship of the genre.
BWW: Your costume-designs this production are more simplified and based in realism. What was your approach in designing the costumes?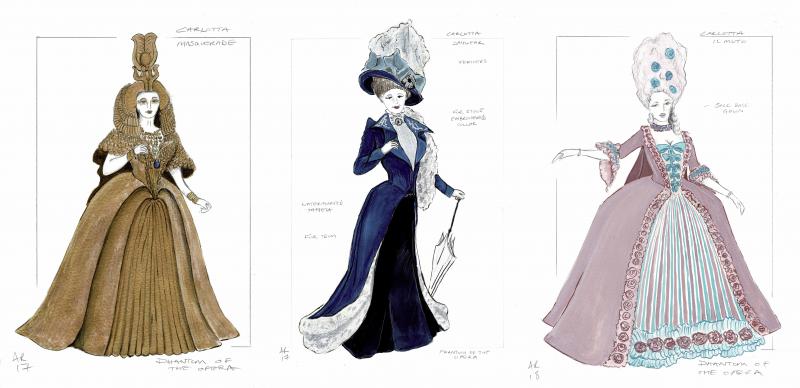 AR: I tend to design the sets first so I can find the correct look and colour scheme. That is not to say that the sets have superiority. I actually feel like my first love is designing costumes. I have tended to keep the costumes sleeker, without too much over embellishment which can get quite heavy. Except for Carlotta's, where I went all out (Laughs)
BWW: The look of the Phantom is a very different approach from the original version.
AR: Yes, again we wanted to take him out of magic and into realism. He is a real person and we wanted to capture that and the misguided composer. He is less formal in his attire, more daywear clothing for that time period, except for the Norwegian production and added a coat. I love coats, what can I say (Laughs). For the Red Death costume I wanted to try something different with referencing Mephistopheles.
BWW: That is a good reference also from the original novel where Gounod's Faust is a key factor in the plot. I loved the use of forced perspective in the ballroom scene during Masquerade.
AR: Yes, that is a slight homage to Maria Björnson, who loved using that in her designs (Including Phantom). I have always been very interested in forced perspective set designs.
BWW: Again, Thank you so much for talking to us.
AR: My pleasure, Christian
All photos by Andrew Riley, Fredrik Arff, Scenekvelder and istock.
Related Articles View More Norway

Stories

Shows