Roanoke Children's Theatre Announces 2019-2020 Season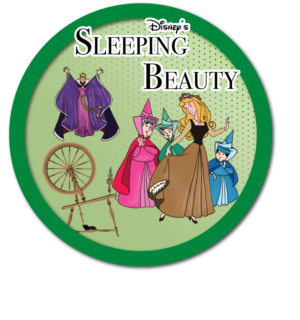 Pat Wilhelms, Artistic Director for Roanoke Children's Theatre, is proud to announce the upcoming selection of plays for the Company's 12th Season. For over a decade, RCT has been the valley's only professional theatre designed specifically for children, schools and families. Continuing the motto of "Bigger and Better at the Jefferson Center," the 2019-2020 Season will be packed with plenty of fan favorites and classics.
The season begins with the perennial favorite THE VELVETEEN RABBIT. This enchanting musical will explore love, loss and self-esteem. The holidays bring a fan favorite and much-requested production as MATILDA takes the stage after a very successful run on Broadway. Once again Roanoke Children's Theatre will tackle tough issues that face teens with an original production through the RCT4Teens program. Internet safety and addiction will take center stage in THE FAKES. Providing youth actors an opportunity to learn, rehearse and stage a play all during Spring Break, the RCTKIDSONSTAGE production for this season will be Disney's SLEEPING BEAUTY Kids. The season culminates with an Appalachian telling of JACK AND THE WONDER BEANS. This production will feature traditional folk melodies and lots of audience participation.
"RCT's upcoming season is truly classic children's literature brought to life on our stage. The plays feature stories that have stood the test of time and will resonate with both children AND adults," says RCT Artistic Director Pat Wilhelms. "I am thrilled to entertain our audiences with great stories, told well, that are passed down from generation to generation that families can share together through live theatre."
Tickets to the Company's 2019-2020 Season will be on sale May 1, 2019. For more information, patrons may contact RCT at 540.400.7795 or the Jefferson Center Box Office at 540.345.2550. Information is also available online at RoanokeChildrensTheatre.org.
ROANOKE CHILDREN'S THEATRE
2019 - 2020 SEASON LINE UP
THE VELVETEEN RABBIT
Book and Lyrics by James Still
Music by Jimmy Roberts
Based on the book by Margery Williams
Public Performances: October 4 at 7 p.m.
October 5 at 3 p.m.
October 6 at 3 p.m.
Student Matinees: October 3 at 10 a.m.
October 4 at 10 a.m.
The most modest toy in the nursery, the Velveteen Rabbit, longs for nothing more than to become real. He embarks on exciting adventures with a young boy but must also deal with the dictator of the play room and all the other snobby toys. Moving between the worlds of imagination and reality, the musical is sprinkled with songs guaranteed to make the audience laugh and cry. This enchanting story of identity and transformation reveals what it means to be a loyal friend and what it really takes to become real.
MATILDA
By Roald Dahl
Book by Dennis Kelly
Music and Lyrics by Tim Minchin
Public Performances: December 19 at 7 p.m.
December 20 at 3 p.m.
December 20 at 7 p.m.
December 21 at 3 p.m.
December 21 at 7 p.m.
December 22 at 3 p.m.
Student Matinees: December 18 at 9:30 a.m.
December 18 at 12 p.m.
December 19 at 9:30 a.m.
December 19 at 12 p.m.
Based on the beloved book by Roald Dahl, MATILDA is the inspiring story of an extraordinary little girl with an unbounded imagination and incredible courage. She proves that despite the odds and possessing the strength to be yourself, you can do anything you put your mind to! This kid power production will captivate children and adults alike during the holidays. Unlock the power inside of you!
RCT4Teens Show: THE FAKES
By Samantha Macher
Public Performances: February 27 at 7 p.m.
February 28 at 7 p.m.
Student Matinees: February 27 at 9 a.m.
February 27 at 11 a.m.
February 28 at 9 a.m.
February 28 at 11 a.m.
Touring: February 25-26 & March 3-6

Written by Samantha Macher specifically for RCT, this play will tackle internet safety, internet predators and internet addiction. In our 11th year of presenting important plays about issues that families deal with, health professionals will be on hand to answer questions and provide resources to keep our youth and families safe on the internet. This RCT4Teens production will tour to all ninth grade classes in Roanoke City and Roanoke County.
RCT Kids On Stage: Disney's SLEEPING BEAUTY Kids
Based on one of the most treasured Disney animated films of all time, SLEEPING BEAUTY comes to life during spring break!
It's Princess Aurora's sixteenth birthday, and Flora, Fauna and Merryweather must use their fairy magic to save her from the evil sorceress Maleficent.
Spring Break Camp: April 6
More Hot Stories For You