Mill Mountain Theatre Announces Exciting 2019 Season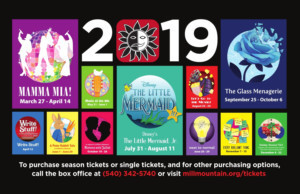 Mill Mountain Theatre's upcoming 2019 season will consist of four main stage musicals on the Trinkle, three shows for Young Audiences, two productions in the Waldron Fringe Series, and two concerts in their Music Series. A brilliant balance of shows that all will enjoy.
Mill Mountain Theatre (MMT) is the only professional equity theatre in Roanoke, offering a variety of classic and contemporary American plays, musicals and children's shows on the Trinkle Main Stage and the smaller Waldron Stage. Located at Center in the Square in Downtown Roanoke, MMT has proudly served the region and industry for 50 years.
TRINKLE MAINSTAGE SERIES

Four big-cast shows of drama, comedy, music, and family fun, all with impressive production quality.
MAMMA MIA!
March 27 - April 14
With nonstop laughs, exhilarating dance numbers set to the iconic music of ABBA, Mamma Mia! has been a global smash hit since its premiere on Broadway in 2002. Notable songs include "Take A Chance on Me," "Super Trouper," "Dancing Queen", and more!
THE LITTLE MERMAID JR
July 31 - August 11
Journey under the sea with Ariel and her sea creature friends in Disney's The Little Mermaid JR. Classic songs like "Part of Your World", "Poor Unfortunate Souls", "Kiss the Girl" and more appear in this one-long-hour adaptation of the story we all know and love.
THE GLASS MENAGERIE
September 25 - October 6
Said to be one of the greatest plays in the 20th Century, come see The Glass Menagerie, the "memory play" that catapulted beloved playwright Tennessee Williams to fame. This riveting drama is set in 1937's St. Louis, and follows the fragile Wingfield family: Tom, an aspiring poet, his painfully shy sister Laura, and their mother Amanda, a faded southern belle. Dreams and reality collide in this play of exquisite beauty.
HOLIDAY SHOW TBA
December 4 - 22
This classic Broadway show has been produced on the MMT stage before and delighted audiences around the globe for over 50 years. Due to our licensing agreement, we are not allowed to divulge this title until Spring of 2019, but we know you are going to love this beautiful story with music to match, fun for the whole family around the holidays!
WALDRON FRINGE SERIES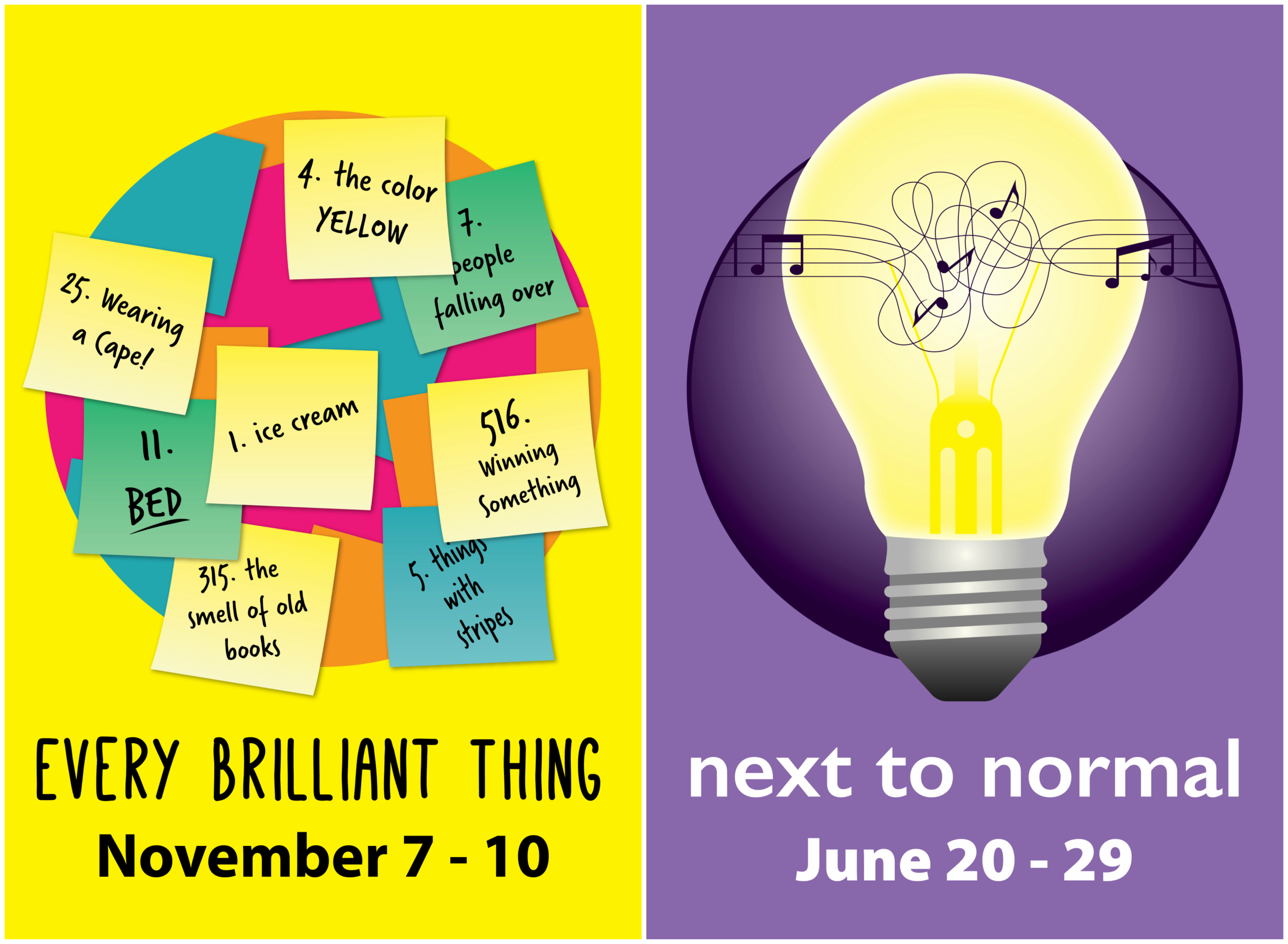 Two productions of cutting edge drama centered around the theme of mental wellness.
EVERY BRILLIANT THING
November 7 - 10
Touching, funny, and brilliantly stripped down, Every Brilliant Thing is one-person show about an individual's journey with their mother and her struggle with mental health.The Guardian calls it "Heart-wrenching, hilarious...possibly one of the funniest plays you'll ever see."
NEXT TO NORMAL
June 20 - 29
Winner of the Pulitzer-Prize for Drama, this groundbreaking musical follows the Goodmans, a seemingly typical American family whose lives are anything but normal. The contemporary and electrifying musical shares the Goodman's intricate battle with mental health. Abundant with love, sympathy and heart, Next To Normal takes the audience into the minds of each character, and reminds us that nobody's family is normal.
YOUNG AUDIENCE SERIES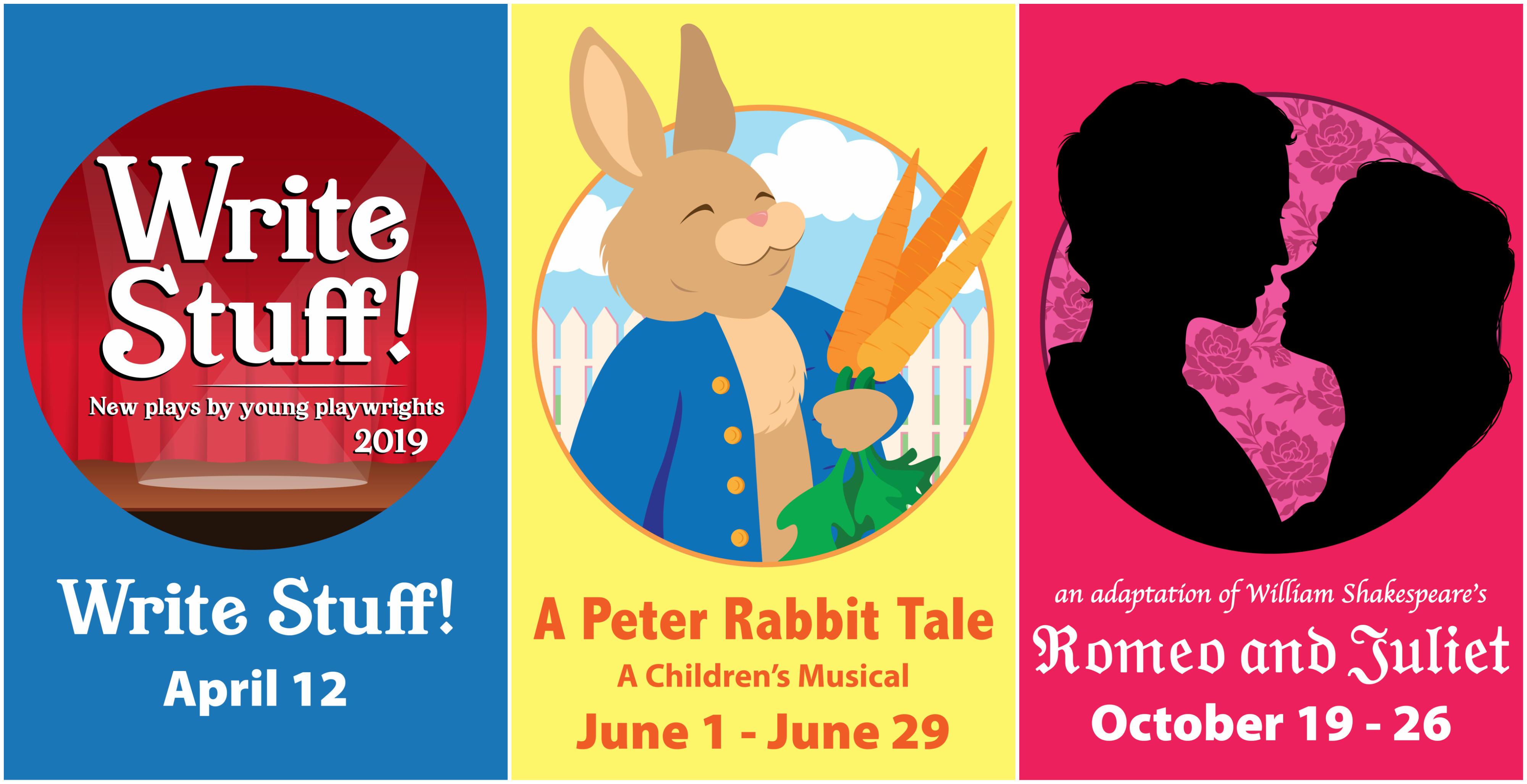 Three delightful productions, two in the Waldron, and one in the community, all encouraging literacy and for children to read.
WRITE STUFF!
April 12
MMT's young playwright festival Write Stuff! returns for a third year, encouraging young writers to submit their short plays to be produced as staged readings on the Waldron Stage. See your characters on the MMT stage, the competition is open to middle- and high-school students and the deadline for submissions is February 1st, 2019.
A PETER RABBIT TALE: A CHILDREN'S MUSICAL
June 1 - 29
Beatrix Potter's classic story A Peter Rabbit Tale comes to life in this spirited children's musical, touring the Roanoke Valley this summer. Peter Rabbit has begun to believe that being a rabbit isn't all it's cracked up to be. After being picked on for the last time, Peter decides to run away from home. When he encounters difficulties living with feisty squirrels and sewing mice, he discovers that home might not be too bad after all.
ROMEO AND JULIET
October 19 - 26
William Shakespeare's classic tale of star-crossed lovers is remounted in an imaginative and theatrical adaptation on the Waldron Stage. Romeo and Juliet is appropriate for middle and high school students, and this production will feature student performers, designers, and technicians.
MUSIC SERIES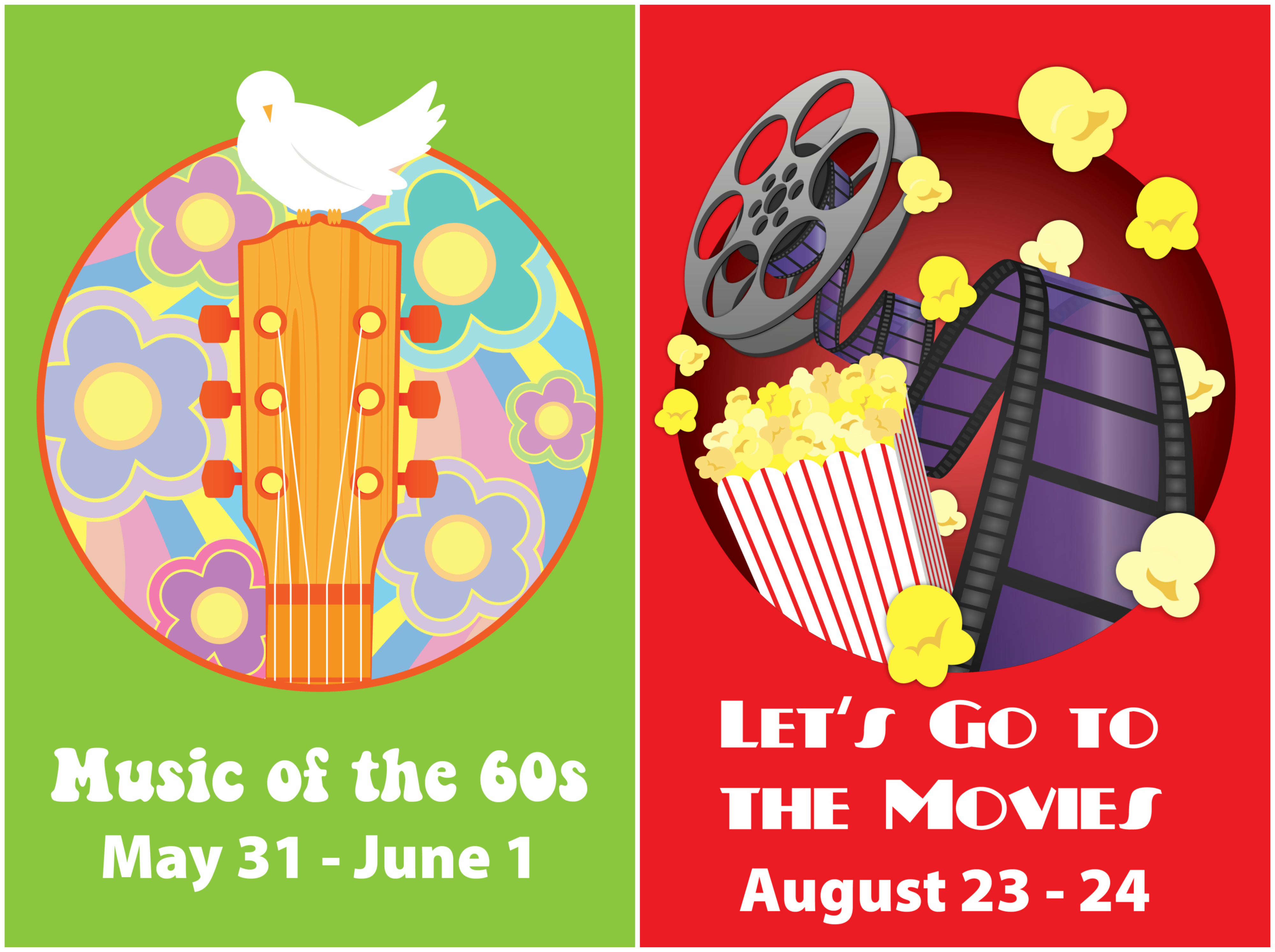 Two musical concerts, with four fun-filled nights of well known tunes.
MUSIC OF THE 60S
May 31 - June 1
Twist and shimmy your way to Mill Mountain Theatre with the catchiest songs from one of the most revolutionary decades in music, the 60's. With your favorites from chart toppers like The Beatles, The Supremes, and Aretha Franklin, we invite you slip on a pair of bell bottoms and dance to your favorites. R.E.S.P.E.C.T. this groovy mix of tunes as we cover the best artists from the Motown Hub to the Woodstock Craze.
LET'S GO TO THE MOVIES
August 23 - 24
Sit back and enjoy all of your favorite songs from Hollywood's Greatest Blockbusters: from Titanic to The Wizard of Oz, Dirty Dancing to The Graduate. You will not want to miss this journey of music through the golden age of cinema at Mill Mountain Theatre. Come join us in this celebration of music through 100 years of movie magic.
---
Visit millmountain.org or call 540-342-5740 to learn more about the 2019 Season or to buy tickets for their upcoming productions: West Side Story (Oct 3 - 21) and The Christmas Cup (Dec 5 - 23).