Photo Flash: SOPAC Presents SMALL TOWN BIG TALENT Benefit
The South Orange Performing Arts Center (SOPAC) presents SMALL TOWN, BIG TALENT, an all-day, star-filled celebration to benefit SOPAC, to honor the South Orange/Maplewood community and its contribution to the arts. From 11:00AM - 11:00PM on Saturday, June 19th, over 1,000 local residents of all ages are anticipated to experience a plethora of performances, workshops, panel discussions, and more. From a morning family-friendly show featuring indigenous music of Africa, to an intimate afternoon conversation with Columbia High School alumni Zach Braff and AJ Calloway, to a glamorous evening with performances by several stars of stage and screen, SMALL TOWN, BIG TALENT is an unprecedented festival of the arts! 
"The genesis of SMALL TOWN, BIG TALENT is the vision and passion of one impactful South Orange resident, Jonathan Felsman, who lost his battle with cancer last year," explains Ondine Landa-Abramson, SOPAC's Executive Director. "He was committed to making both South Orange and SOPAC premier arts destinations. We hope to reflect his incomparable vision and drive through this extraordinary event." In Felsman's honor, SOPAC will bestow the 2010 Jonathan Felsman Spirit Award to South Orange's beloved traffic control officer Butch Larkin. In addition, the 2010 Spring Gala Honoree awards go to former Secretary of State of New Jersey Nina Mitchell Wells, and founding SOPAC Chair of the Board Barbara Stoller. A tribute to all the talent that has derived from the Essex County area, SMALL TOWN, BIG TALENT showcases local artists including: South Orange/Maplewood residents and/or natives Budd Mishkin (NY1), singer/songwriter Ms. Lauryn Hill,
Christiane Noll
(2010 TONY nominee),
Kelly Bishop
(TONY Award winner),
Christine Eberso
le (two-time TONY Award winner),
Max Weinberg
(drummer; member of
Bruce Springsteen
and the E Street Band),
Zach Braff
(TV/film actor and director), AJ Calloway (EXTRA correspondent), Tim Squyres (award-winning film editor), Nat Adderly, Jr. (pop/blues arranger), Lydia Johnson Dance (SOPAC's resident dance company),
Jessica Kirson
(comedienne), Bill Charlap & Renee Rosnes (jazz pianists), Sarah Partridge (jazz vocalist), and many more.
Photo credit: Micha Hamilton


Christine Ebersole and Kelly Bishop reading an excerpt from "Lost�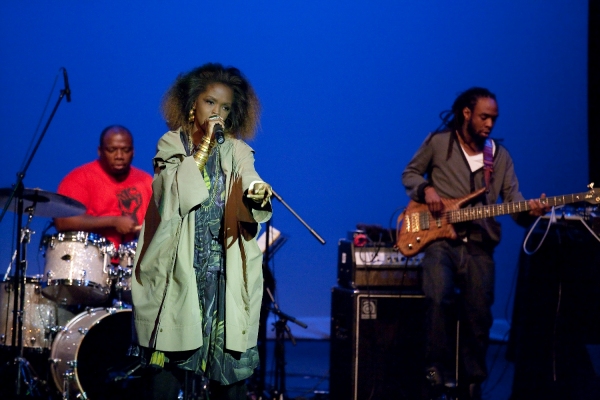 Lauryn Hill

Rolling Stones' saxophonist Tim Ries and drummer Max Weinberg

Jessica Kirson, comedienne

Charlie Pollock and James LaVerdiere serenading SOPAC's Chair of the Board Barbara Stoller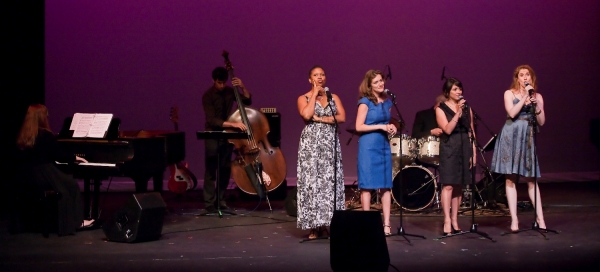 Christiane Noll and Renee Rosnes and others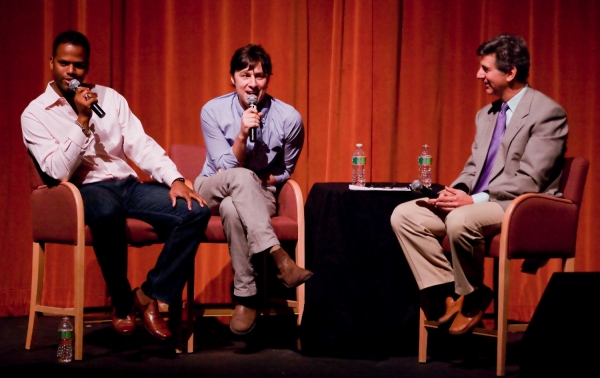 AJ Calloway of EXTRA TV, actor Zach Braff, and Budd Mishkin of NY 1 TV