Latest News on Jessica Kirson
Jessica Kirson News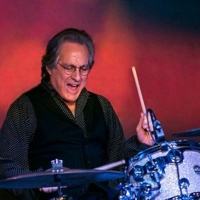 Seven Shows Are Coming Up in June at SOPAC
by Stephi Wild - May 25, 2022
The South Orange Performing Arts Center rounds out its 16th season with seven mainstage shows in June. See many genres of live entertainment, including Comedy, Jazz, Rock/Pop, Country and more.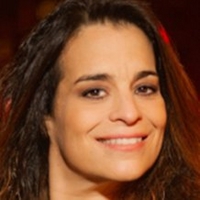 Jessica Kirson Announced at Comedy Works South, May 12 - 14
by A.A. Cristi - May 10, 2022
Comedy Works has announced that Jessica Kirson will perform at Comedy Works South at the Landmark.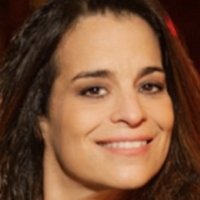 Jessica Kirson Comes to Comedy Works South at the Landmark
by Marissa Tomeo - Apr 30, 2022
Jessica Kirson is a powerhouse on stage. She's a hilariously relatable performer of sheer silliness, vulnerability and ridiculous characters. Her countless comedic character videos have racked up over 50 million views on social media. Her audience is multigenerational, creating an excuse for large groups of friends and families to spend a night out together. In an era where only 10% of all touring comedians are female, Jessica stands out as one of the strongest comedians regardless of gender.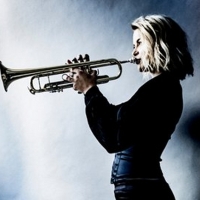 12 Shows Coming Up in May & June at SOPAC
by A.A. Cristi - Apr 27, 2022
Spend spring and summer at the South Orange Performing Arts Center,  where you'll see "the most exacting of the Zeppelin tribute bands in existence," the 85-year-old Madman of Salsa, "the poet laureate of Louisiana's fertile Roots music scene," Bruce Springsteen's longtime drummer, "[the] millennial shaking up the Jazz world," a co-founder of the Byrds and more. Visit SOPACnow.org for more information.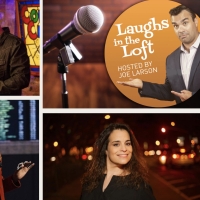 South Orange Performing Arts Center to Host One Year Anniversary Show of LAUGHS IN THE LOFT
by Marissa Tomeo - Apr 8, 2022
Laughs in the Loft is a monthly series hosted by South Orange-based comedian Joe Larson. Each show features several stand-up comedians. On Wednesday, June 1, SOPAC will celebrate the one-year anniversary of this series with a special show on the SOPAC mainstage.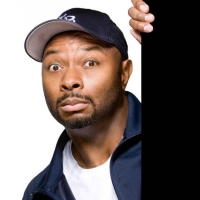 Comedian Kevin Bozeman Announced At Metropolis Performing Arts Centre
by A.A. Cristi - Mar 9, 2022
Comedian Kevin Bozeman brings his smooth and clever humor to Metropolis Performing Arts Centre in An Evening with Kevin Bozeman and Friends April 22, 2022.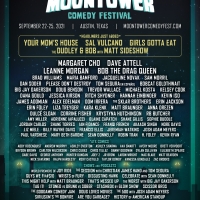 Austin's Moontower Comedy Festival Announces New Additions to Lineup
by A.A. Cristi - Aug 18, 2021
Moontower Comedy Festival promises something for everyone with the highly anticipated round two lineup reveal – more star power, cult favorites, emerging talent, and local, Austin-based favorites – all taking over downtown Austin in more than 10 venues for four days of stand-up shows, podcasts, parties, recordings, and special events at the 10-year anniversary festival this September 22-25, 2021.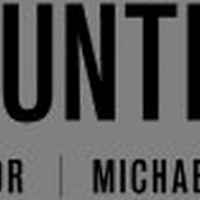 Westport Country Playhouse Hosts CONNECTICUT COMEDY FESTIVAL In Partnership With Fairfield Comedy Club
by A.A. Cristi - Jun 8, 2021
Westport Country Playhouse Hosts "Connecticut Comedy Festival," in Partnership with Fairfield Comedy Club, from June 18-25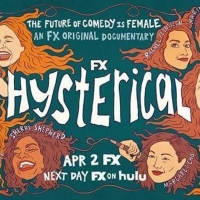 VIDEO: Watch the Cast of HYSTERICAL on Stars in the House- Live at 8pm!
by Nicole Rosky - May 18, 2021
Stars in the House continues tonight (8pm ET) with guest host Jessica Kirson from the Hulu hit documentary 'Hysterical,' with guests Wendy Leibman, Judy Gold and Carmen Lynch.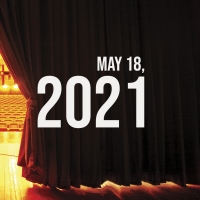 Virtual Theatre Today: Tuesday, May 18- Vincent D'Onofrio, Jessica Kirson, and More!
by Nicole Rosky - May 18, 2021
Today (May 18) in live streaming: more chances to watch Miscast, the TCG 60th Anniversary Gala, Vincent D'Onofrio & Dana Lyn at Joe's Pub, and more!
Jessica Kirson Videos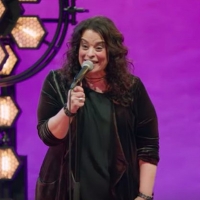 Comedy Central to Premiere BILL BURR PRESENTS JESSICA KIRSON: TALKING TO MYSELF
by Kaitlin Milligan - Oct 18, 2019
Bill Burr Presents Jessica Kirson: Talking to Myself is the third of three All Things Comedy produced specials previously announced by Comedy Central and premieres Friday, December 6 at midnight ET/PT on Comedy Central. The special will be available the following day in the Comedy Central App, cc.com and On-Demand on December 7.