Photo Flash: First Look at NJ Rep's ANNAPURNA
New Jersey Repertory Company, located at 179 Broadway in Long Branch, presents the East Coast premiere of Sharr White's dark comedy, ANNAPURNA, October 11 through November 18. Out of friends, out of luck, and out of time, Ulysses is resigned to riding off into the sunset, that is until his ex-wife Emma arrives on the scene with bruises, seventeen grand in cash, and a fruit bowl. For tickets visit www.njrep.org or call 732-229-3166. Check out photos from the show below!
After twenty years apart, Emma tracks Ulysses to a trailer-park in the middle of nowhere and finds her ex-husband out of friends, out of luck, and just about to ride off into the sunset. What unfolds during the course of the play is a bittersweet and profound meditation on love and loss.
The talented cast of ANNAPURNA includes Peter Galman (Broadway: 40 CARATS; Television:"Law & Order", "As the World Turns", "Another World") as Ulysses, an expert at gleeful, devil-may-care self denial and a dedicated (and now ex) drinker who in a past life was a Western cowboy-poet and professor of English, and Gina Bonati (Theater: MACBETH, HEDDA GABLER, UNCLE VANYA) as Emma, his ex-wife, a protective New Englander whose single moment of weakness was falling in love with Ulysses.
The production design team includes Jessica Parks (Set Design & Props), Jill Nagle (Lighting Design), Merek Royce Press (Sound Design), Patricia E. Doherty (Costume Design), David Cruse (Technical Director) and Jennifer Tardibuono (Stage Manager).
The season for the New Jersey Repertory Company includes RELEASE POINT by Gino DiIorio directed by Joel Stone 8/16/12-9/23/12 (World Premiere), ANNAPURNA by Sharr White directed by Suzanne Barabas 10/11/12-11/18/12 (East Coast Premiere), ESTHER's MOUSTACHE written and directed by Laurel Ollstein 12/13/12-1/13/13 (World Premiere Comedy), ANTS by Saviana Stanescu 2/7/13-3/10/13 (World Premiere Comedy), NOIR by Stan Werse, directed by Marc Geller 4/4/13-5/5/13 (World Premiere), HAPPY by Robert Caisley 5/30/13-6/30/13 (NNPN World Premiere).
Photo Credit: 
Suzanne Barabas


Peter Galman and Gina Bonati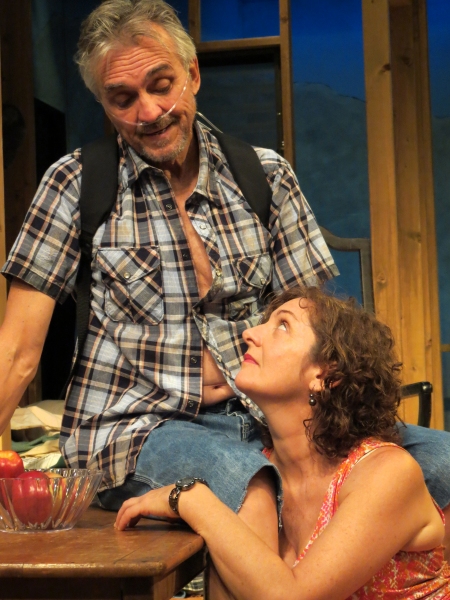 Peter Galman and Gina Bonati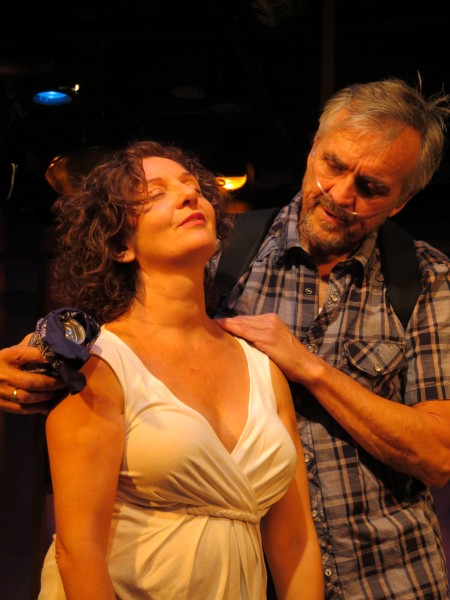 Gina Bonati and Peter Galman
 Gina Bonati and 
Peter Galman