Photo Flash: Crossroads' IT AIN'T NOTHIN' BUT THE BLUES Opening Night
Celebrating its 10th Anniversary, It Ain't Nothin' But the Blues was originally produced by in 1998 and went directly from Crossroads to New York where it was nominated for four Tony Awards including Best Musical. Opening with African chant and moving through some three dozen musicalnumbers, this rousing show traces the roots of the blues-America's cultural treasure.  
Many members of the original cast will be reunited atCrossroads including Eloise Laws, Carter Calvert, Gregory Porter, DannyWheetman, and Mississippi Charles Bevel and joined by Chic Streetman and Sandra Reaves-Phillips to "Let the Good Times Roll!"
Notes on the Blues author Charles Bevel states, "The 'Blues' does not mean black music. It means having the courage or audacity to speak to what is inyour heart without consulting your head. That human attribute is colorless. But what is now termed the 'Blues' has to be placed in the context of the unique way in which this music form was derived. Its African roots cannot be denied, but most of its energy was and continues to be acquired from apeople being forced to continuously live on the outer edges of the majorityculture in America.
From slavery, through legal segregation, to the many present forms of isolation, blacks have developed unique ways of expressing the constant pain and frustration that comes with being perpetually guaranteed. And since music is the easiest way to express matters of the heart, the 'Blues' (the pain and the joy, whether directed inwardly or outwardly) is, and will continue to be, the most persistent form of expressing matters of the heart in black culture in America."
Performances:  Evenings at 8:00 November 6, 7, 8, 13, 14, and 15.
                     Matinees at 3:00 November 9, 15, and 16.
                     Sunday Nov. 16 at 7:30
Tickets: $45; Opening Night is $55 and includes reception; Student,
subscription and group tickets available.
To purchase tickets call the Box Office at 732-545-8100 or buy on line at
the Website: www.CrossroadsTheatreCompany.org
Location: Crossroads Theatre, 7 Livingston Ave., New Brunswick, NJ 08901
Photos by Adam Tucker      

Actress Suzzanne Douglas visits friend of It Ain't Nothin But The Blues star Eloise Laws

Cast members Gregory Porter, Mississippi Charles Bevel and Chic Street Man

Cast members Dan Wheetman, Sandra Reaves-Phillips and Carter Calvert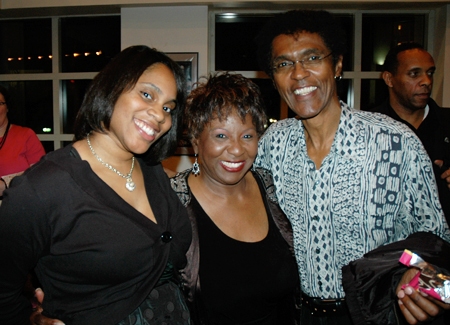 Crossroads Patron Services Director, Brittany Rhodie with cast members Sandra Reaves-Phillips and Chic Street Man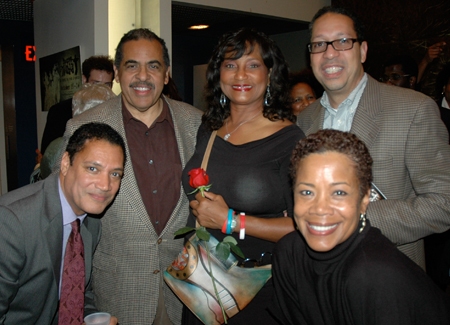 Artisitic Director Rick Khan, Former Executive Director and current Board Member Richard Nurse, Cast Member Eloise Laws, Board President Clifford Virgin III and Susan Settles Bevel

Costume Designers Unite! The Colored Museum's Cathy Homa-Rochio and It Ain't Nothin' But The Blues' Anne Grosz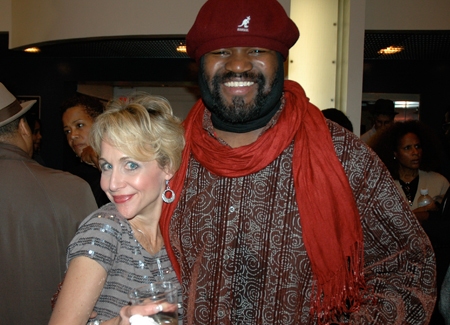 Cast members Carter Calvert and Gregory Porter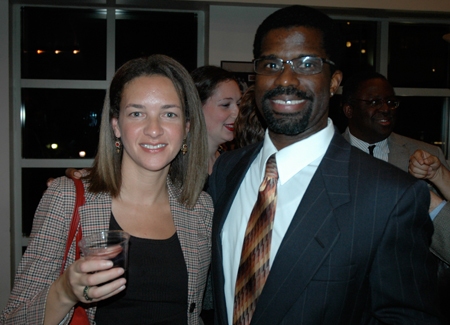 Cheryl Rosario, Director of Philanthropy for the American Express Foundation and Crossroads' 30th Anniversary Lead Sponsor and Executive Director Marshall Jones III

Stage Managers Unite! Original Stage Managers Mark C. Sharp (left) and Doug Hosney (right) with current stage managers Gemini Quintos and Brian Westmoreland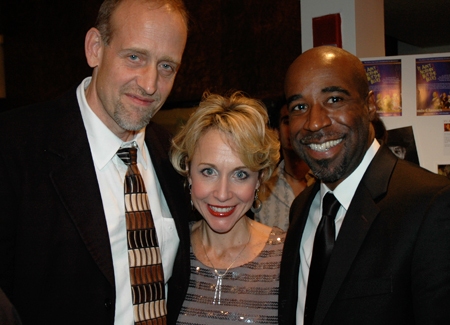 Doug Hosney, stage manager of the original production reunites with Carter Calvert and friend

Assistant Stage Manager Gemini Quintos with Jason Goldstein, Director of Marketing and Technology

Stars Eloise Laws and Greg Porter pose for a photo with the public relations team, Susan Settles Bevel and Barbara Martalus

Director Randy Mylar and Stage Managers Gemini Quintos and Brian Westmoreland

The business guys, Marshall Jones III, Executive Director and Jason Goldstein, Director of Marketing and Technology

Cast member Sandra Reaves-Phillips and Sandra Lanman -former Crossroads publicist and current Rutgers University publicist

Actor Mississippi Charles Bevel, Group Sales Director Eloise Robinson and Director Randal Mylar

The mastermands of Crossroads. Marshall Jones III, Executive Director and Ricardo Khan, Artistic Director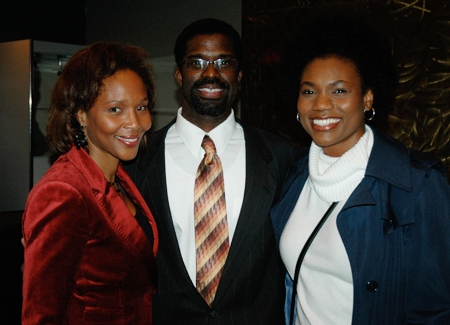 Actress Suzanne Douglas with Crossroads Executive Director Marshall Jones III and his wife and actress Chantal Jean-Pierre

Sandra Lanman - former Crossroads publicist and current Rutgers University publicist and cast member Gregory Porter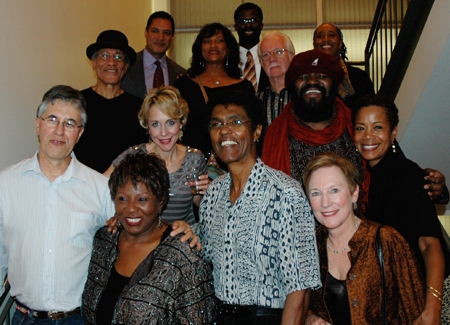 The cast and crew