Paper Mill Playhouse Holds Annual Winter Coat Drive During Run of ANNIE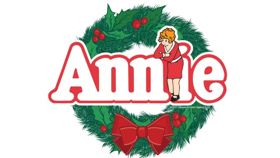 Paper Mill Playhouse partners with Jersey Cares as a collection site for their winter coat drive. New and gently used coats can be brought during the run of Paper Mill Playhouse's production of Annie, now through December 31. Collection bins are located in the theater's lobby at 22 Brookside Drive in Millburn, New Jersey.
This is the 20th year Paper Mill Playhouse has been a drop off location for the Jersey Cares Winter Coat Drive. Over the past two decades Paper Mill Playhouse has collected thousands of coats due to the generosity of its patrons and neighbors.
Over the past 24 years, Jersey Cares has collected, sorted and distributed thousands of winter coats to New Jersey residents in need through this program. The donated winter coats benefit at-risk men, women, children, and infants in our area. Last season Paper Mill Playhouse patrons contributed over 500 coats to this worthy cause.
"Paper Mill Playhouse is thrilled to partner once again with Jersey Cares," stated Mark S. Hoebee, Paper Mill Playhouse's Producing Artistic Director. "When two not-for-profit organizations come together to serve the community there is true holiday magic. Through the generosity of our patrons, Paper Mill Playhouse has been able to provide warmth to thousands of underserved New Jersey residents."
Paper Mill Playhouse, recipient of the 2016 Regional Theatre Tony Award, recently announced the cast and creative team of the hit Broadway Tony Award-winning musical Annie, based on "Little Orphan Annie," with book by Thomas Meehan, music by Charles Strouse, and lyrics by Martin Charnin, directed by Paper Mill's Producing Artistic Director Mark S. Hoebee, with choreography by JoAnn M. Hunter and musical direction by Jeffrey Saver. Performances begin Wednesday, November 22, 2017, at 7:00 p.m., for a limited run through Sunday, December 31, 2017, at Paper Mill Playhouse (22 Brookside Drive) in Millburn, NJ.
Annie, the world's best-loved family musical returns to Paper Mill Playhouse just in time for the holidays. Little Orphan Annie is taken from her orphanage, and the clutches of cruel Miss Hannigan, to stay at billionaire Oliver Warbucks' mansion for the holidays. When Annie wins the hearts of Warbucks and his staff, they set out on an epic mission to find Annie's parents. Winner of the Best Musical Tony Award, Annie includes such unforgettable songs as "It's the Hard-Knock Life," "Easy Street," "A New Deal for Christmas," plus the eternal anthem of optimism, "Tomorrow."
The principal cast will feature Paper Mill Playhouse favorite Tony Award winner Beth Leavel as the irascible Miss Hannigan and Tony Award nominee Christopher Sieber as Oliver Warbucks, Erin Mackey as Grace Farrell, Cooper Grodin as Rooster Hannigan, Kim Sava as Lily St. Regis, Kevin Pariseau as Franklin D. Roosevelt, and alternating in the role of Annie are Peyton Ella and Cassidy Pry.
The Annie orphans will include Gabby Beredo as Pepper, Tessa Noelle Frascogna as Molly, Michelle Henderson as Duffy, Eve Johnson as Tessie, Lauren Sun as July, and Sloane Wolfe as Kate.
Rounding out the cast are Damien Brett, Shavey Brown, AnnEliza Canning-Skinner, Lynn Masako Cheng, Stacia Fernandez, Michael Coale Grey, Ruby Griffin, David Hess, Stacey Todd Holt, Joshua Israel, Allen Kendall, Kate Marilley, Bronwyn Tarboton, and Amy Van Norstrand.
The production team includes original set design by Beowulf Boritt, scenic coordination by Jared Rutherford, original costume design by Susan Benzinger, costume design for Paper Mill Playhouse by Leon Dobkowski, lighting design by Charlie Morrison, sound design by Randy Hansen, hair, wig and makeup design by Leah J. Loukas, and animals by William Berloni. The production stage manager is Victoria Navarro. Casting is by Telsey + Company, Rebecca Scholl, CSA.
Annie will be performed eight times a week, Wednesday through Sunday. The performance schedule is Wednesday at 7:00 p.m., Thursday at 1:30 p.m. & 7:00 p.m., Friday at 7:00 p.m., Saturday at 1:30 p.m. & 7:00 p.m. and Sunday at 1:30 p.m. & 7:00 p.m. Visit www.PaperMill.org for special holiday schedules.
Tickets are on sale now starting at $34. Tickets may be purchased by calling 973.376.4343, at the Paper Mill Playhouse Box Office at 22 Brookside Drive in Millburn, or online at www.PaperMill.org. Visa, MasterCard, Discover, and American Express accepted. Groups of 10 or more can receive up to a 40% discount on tickets and should call 973.315.1680. Students may order $23 rush tickets over the phone or in person at the Paper Mill Playhouse box office on the day of the performance. Paper Mill Playhouse's 2017/2018 season is proudly sponsored by Investors Bank.
Paper Mill Playhouse will offer a special autism-friendly performance of Annie on Wednesday, December 27, at 1:30pm. This performance is designed specifically for children on the autism spectrum and or with other developmental disabilities and their families, and is planned in cooperation with Paper Mill Playhouse's Autism Advisory Team. The theater environment will be altered for this performance, providing a sensory-friendly, comfortable and judgment-free space that is welcoming to all families. The performance itself will be adjusted with special attention paid to lighting and sound. Major funding for autism-friendly programs is provided by the National Endowment for the Arts. Additional support provided by C.R. Bard Foundation, The Karma Foundation, MetLife Foundation, Nordstrom, PSEG Foundation, and Summit Area Public Foundation. For more information on Paper Mill Playhouse's programs for people with autism and other developmental disabilities visit www.PaperMill.org/autism.
JERSEY CARES is a non-profit, community-based organization established in 1993 that works to meet compelling community needs by encouraging civic engagement. With local service agencies, corporations and civic-minded individuals as our partners, we link volunteers with meaningful service projects to improve and enhance our communities. Jersey Cares aims to promote the ethic of community service among concerned citizens and channel volunteers into activities that positively impact the lives of people who need our help the most.
Paper Mill Playhouse, a not-for-profit arts organization under the direction of Mark S. Hoebee (Producing Artistic Director) and Todd Schmidt (Managing Director) and recipient of the 2016 Regional Theatre Tony Award, is one of the country's leading regional theaters. Paper Mill Playhouse programs are made possible, in part, by funds from the New Jersey State Council on the Arts, a partner agency of the National Endowment for the Arts. Paper Mill Playhouse is a member of the National Alliance for Musical Theatre, the Council of Stock Theatres, and the New Jersey Theatre Alliance. For additional information, visit www.papermill.org.