Nimbus Brings World Premieres to Brooklyn and New Jersey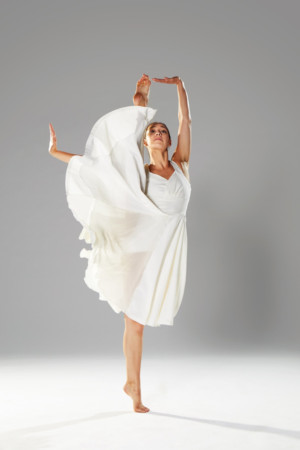 Nimbus brings world premieres and acclaimed repertory to the Brooklyn Academy Of Music (BAM Fisher) and South Orange Performing Arts Center (SOPAC) this spring, along with performances at The Putney School (Vermont) and in its hometown of Jersey City.
In a statement, Artistic Director Samuel Pott said:
"If the arts offer a way to reflect on the condition of the present moment - personally and collectively - Nimbus is proud to present a spring season of arts events that echos a diverse range of perspectives, approaches, and styles of expression: company performances, world premieres, guest artists, visual arts, music, theater, family programs, and more."
February 24 brings children's-oriented performances to the Nimbus Theater: Nimbus performs bright, energetic dances and the new Hullabaloo! - a choose your own adventure dance in which the audience controls what happens on stage in real time. This children's show is not to be missed, with fun photo opportunities and meet-the-dancers after the performance (February 24 at 1 pm and 4 pm).
Nimbus travels to Vermont from February 25-March 2 for the 8th consecutive year, bringing a multi-day dance residency to The Putney School and company performance at Calder Hall (March 1 at 7:30 pm). Putney students will perform with Nimbus' company dancers in Nimbus' signature work Memo, choreographed by Artistic Director Samuel Pott. Nimbus will also perform excerpts from much-anticipated premieres: Hollow Square, a collaboration between Mr. Pott and Tim Eriksen, a Vermont-local, Grammy-nominated musician (Cold Mountain, Academy Awards); and The After Party, a new piece by Dawn Marie Bazemore (Philadelphia-based performer, choreographer, and dance educator, formerly with Philadanco).
During the month of February, on exhibition at Nimbus' facility is Pro Arts Jersey City's "For the Love of It All," a visual arts gallery curated by Mollie Thonneson.
On March 15 at 8 pm at the Nimbus Theater, NimbusPRESENTS Spark & Ember, an evening of rising stars - young dancers performing powerful dance works and exciting choreographers who are making a mark in the field. This evening includes Nimbus' own 2nd company Nimbus2 in a new piece by Justin Perez and Kristen Klein, Graham 2 in Martha Graham's Diversion of Angels, Abarukas directed by Yoshito Sakuraba, #dbdanceproject directed by Dawn Marie Bazemore, and Barkha Dance Company directed by Barkha Patel.
The season continues with Nimbus performing at South Orange Performing Arts Center (SOPAC, March 29 at 8 pm). The program features the premiere of Mr. Pott's Hollow Square with Tim Eriksen playing live. Mr. Eriksen brings a distinctive sound grounded in the roots tradition of sacred harp singing and early Appalachian folk - earthy, incessant, and guttural. Mr. Eriksen's hypnotic sound underscores Mr. Pott's virtuosic and high-energy choreography, which rides on top of as if propelled by the meditative vibrations of Mr. Eriksen's vocalizations. Hollow Square references the choral arrangement of a shape note chorus: specifically designed to give space for deep spiritual connection between people, Hollow Square is energized through repetition, concentration of bodies in space, diversity, and the vibrations of human voice resonating.
Dawn Marie Bazemore's The After Party will be premiered in full on March 29 at SOPAC as well. Vibrant, quick, and spirited, The After Party pays honor to jazz legends Nina Simone and Nancy Wilson. With intricate musicality and vivacity, Ms. Bazemore explores intertwined relationships, dynamics, and joy of movement in this ode to jazz. Also at SOPAC, together with students from Columbia High School (Maplewood, New Jersey), Nimbus revisits Mr. Pott's captivating Bloodlines 1944. Talented student dancers create lines of connection to the year 1944, investigating their personal connections to individuals alive during that epochal era. Nimbus also performs two returning pieces from Nimbus' repertory: Mr. Pott's The Glare from These Horizons and Darshan Singh Bhuller's Dew Point 68.
The season climaxes with Nimbus' return to the Brooklyn Academy Of Music (BAM Fisher) on April 26-28 (4/26 at 8:00 pm; 4/27 at 8:00 pm; 4/28 at 2 pm). The company brings Hollow Square and The After Party to New York audiences at this world-renowned venue, with Tim Eriksen performing live. The performances will be rounded out with Mr. Pott's Glare From These Horizons and Dew Point 68, choreographed by Darshan Singh Bhuller. Also at BAM Fisher, NimbusPRESENTS OFFLINE+ on April 27 at 2 pm, featuring a diverse array of choreographers.
NimbusPRESENTS returns to the Nimbus Theater on May 17 and 18 at 8 pm with OFFLINE, its bi-annual curated performance series that brings together talented, emerging choreographers from the New Jersey/New York area. Designed to bring new dance to Jersey City audiences and address the limited space available for dance creation and performance in Jersey City, OFFLINE draws audiences and artists together for intimate and meaningful dance exchanges.
Finally, on June 6-9 in the Nimbus Theater, NimbusPRESENTS a theater performance by Thinking in Full Color, an award-winning arts and education organization focused on empowering women of color.
For more information on Nimbus, Nimbus' spring performances, and to buy tickets, please visit: www.nimbusdanceworks.org/events/.
More Hot Stories For You