Review: NOISES OFF at TRT is a Sidesplitting Comedy Wonderfully Performed
"The wellsprings of human actions are deep and cloudy."
By Lloyd in Noises Off
Hailed as one of the funniest shows of all time, Noises Off is on stage at Two River Theater (TRT) through Sunday, February 3. You'll laugh, laugh, and laugh some more at this truly timeless comedy. Written in 1982 by English playwright, Michael Frayn, the show first opened on Broadway in 1983 and ran for over 500 performances. It has since been pleasing audiences in theatres around the world. The TRT production, directed by Sarna Lapine and featuring a marvelous cast, is an absolute pleasure. Whether you've seen it before or not, don't miss the hilarious rendition happening in Red Bank.
Noises Off brings new meaning to the phrase, "The show must go on." It portrays the staging of a production called "Nothing On" with a company that seems wholly unprepared to take the stage. The play is set in the living room of a country estate, where there are a lot of comings and goings. When the troupe gathers to rehearse, they are confused as to whether they are having a technical or a dress rehearsal. The director, Lloyd gives them advice that predicts a disastrous opening, "Think of the first night as the dress rehearsal." That first night has a series of mishaps with actors forgetting lines and their missing entrances and exits. There are also prop issues with plates of sardines that, for no apparent reason, are in every scene. Noises Off, cleverly displays everything that could possibly go wrong with the presentation of a play. The audience is also privy to the backstage view of the cast's convoluted personal problems. Just when you thought the presentation of "Nothing On" couldn't get any worse, it continues to devolve.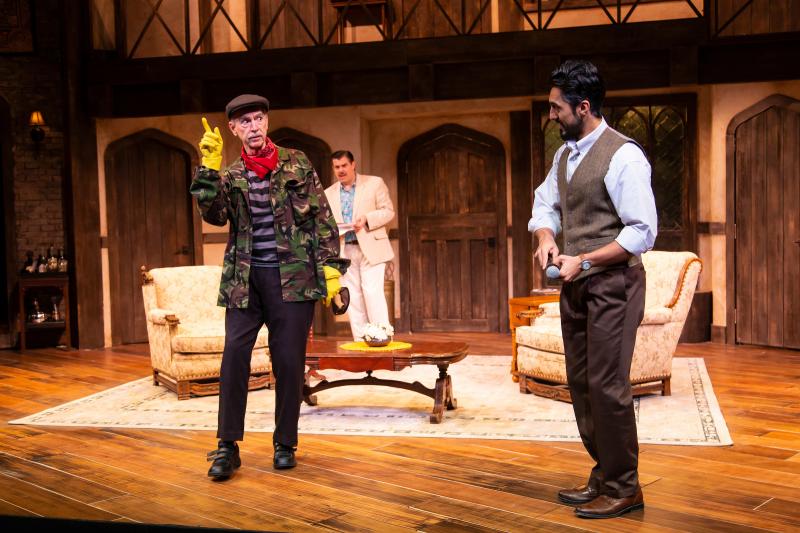 The cast masters the play within a play format with its absurd, fast paced action. You never know what is going to happen next. Their comedic timing is perfect and they bring enormous energy to every scene. The troupe includes Kathleen Choe as Belinda Blair; Kimiye Corwin as Poppy Norton-Taylor; Michael Crane as Garry Lejeune; Gopal Divan as Lloyd Dallas; Philip Goodwin as Selsdon Mowbray; Ellen Harvey as Dotty Otley; Adrianna Mitchell as Brooke Ashton; Jason O'Connell as Frederick Fellowes; and Phillip Taratula as Tim Allgood. Audiences will love all of the unique, distinctive characters, wonderfully portrayed.
The creative team has done a fantastic job of bringing the setting for Noises Off to the stage. They include scenic design by Charlie Corcoran; costume design by Valérie Thérèse Bart; lighting design by Ken Billington; sound design by Karin Graybash; and wig design by Dave Bova. The movement consultant is Lorenzo Pisoni and the dialect coach is Ron Carlos. Casting is by Calleri Casting and the Stage Manager is Jane Pole.
Have some fun, gather your group, and get tickets now to Noises Off. A good laugh is just what everyone needs!
Ticket prices range from $40 to $70, with discounts available for groups, seniors, and U.S. military personnel, their families, and veterans. A limited number of $20 tickets are available for every performance; $20 tickets may be partial view. Tickets for patrons under 30 are $20 and include the best available seats at every performance. Tickets are available from https://tworivertheater.org/ or 732.345.1400.
Photo Credit: T. Charles Erickson
Marina P. Kennedy's writing career led her from freelancing opportunities in New Jersey and New York to writing for Broadwayworld.com where she covers entertainment, the culinary scen... (read more about this author)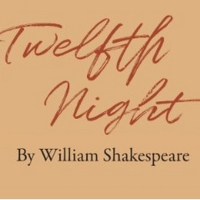 Entertain and Dine NJ Style-Madison Edition

November 25, 2022

We are happy to continue this series of articles highlighting a top entertainment venue and a local restaurant that you can visit.
---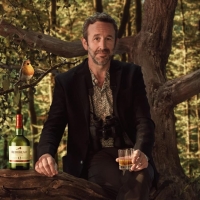 REDBREAST IRISH WHISKEY Raises Awareness for Charity Partner BirdLife International

November 25, 2022

Redbreast Irish Whiskey has celebrated the second year of Robin Redbreast Day, an annual global date in the calendar designed to raise awareness and donations for charity partner BirdLife International, and its joint mission to protect common birds.
---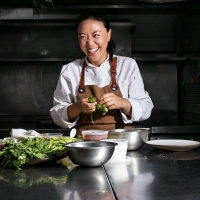 Pop-up AT WOLLMAN RINK Showcases Diverse Culinary Cultures

November 23, 2022

Wollman Rink will take on a singular Korean-Cajun culinary accent Nov. 25 through Nov. 27 when its café will feature Cajun Spiced Pork Ribs, Honey Jalapeno Cornbread, Potato-Daikon Salad by Jae Jung, the chef/owner of Midtown South's bastion of the new chaos cooking genre KJUN. 
---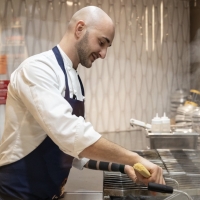 Chef Spotlight: Executive Chef Alessio Rossetti of THE OVAL at La Devozione in Chelsea Market

November 23, 2022

Broadwayworld had the opportunity to interview Executive Chef Alessio Rossetti about his career and The Oval in the heart of Chelsea Market for our 'Chef Spotlight.'
---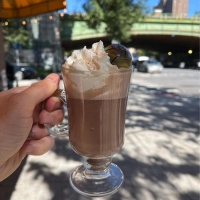 CHOCOBAR CORTES in the Bronx Presents Luscious Hot Chocolates

November 22, 2022

As the weather turns colder, New Yorkers turn to their favorite places and look for new spots to enjoy a hot chocolate. Chocobar Cortés in the Bronx is an ideal place for the warm, luscious drink.
---