BWW Review: LINGER at Premiere Stages is a Gripping Family Drama that Addresses Current Issues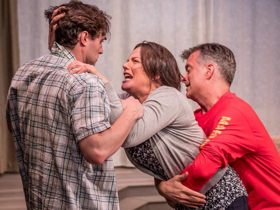 "We cannot let this take over our lives."
By James in Linger
Premiere Stages at Kean University is now presenting playwright, Craig Garcia's gripping family drama, Linger through Sunday, July 29 in Kean University's Bauer Boucher Theatre Center. The play was recently selected from over 570 submissions as the winner of the 2018 Premiere Play Festival. The production features superb direction by the theatre's Producing Artistic Director, John J. Wooten and an excellent cast.
Maryanne, James, and their children, Summer and Mike appear to be a typical, upscale suburban family planning to vacation before Mike goes off to college. Their lives take a sudden, awful turn when Mike is arrested and accused of an act of violence against one of his classmates, Bobby at a raucous party. When social media explodes over the incident, things also become explosive at home. Maryanne confronts Mike and attempts to get the full truth about the incident while James staunchly defends Mike's innocence. In the meantime, Summer receives disturbing communications via social media. The situation becomes even more complex when Maryanne, a local pediatrician, is asked by Bobby's father, Gerald to examine his son's injuries that resulted from the attack. This topical story explores many issues confronting youth and exposes the fragility of the family unit.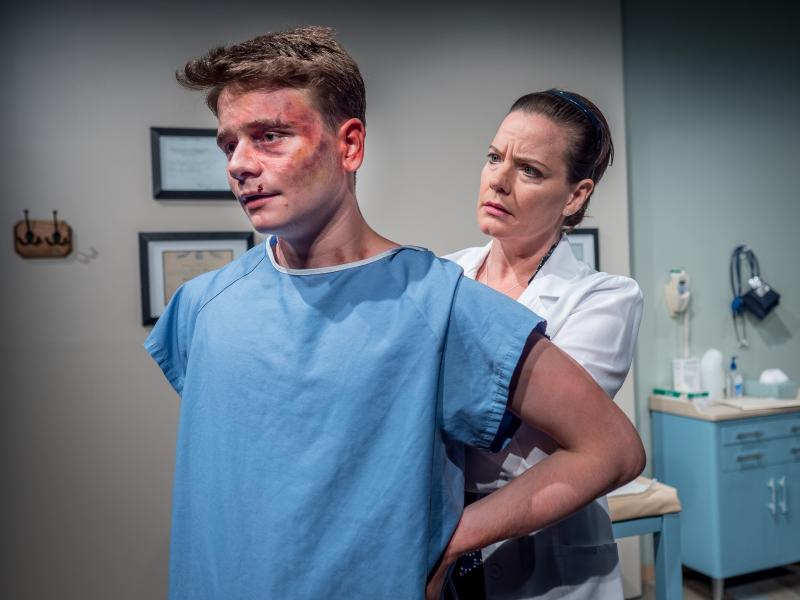 The outstanding cast of Linger captures the drama and tension of this distinctive new play. They include Jonathan C. Kaplan as Gerald; Danielle Skraastad as Maryanne; Michael Frederic as James; Robby Haltiwanger as Mike; Sarah Kathryn Makl as Summer and Will Ehren as Bobby.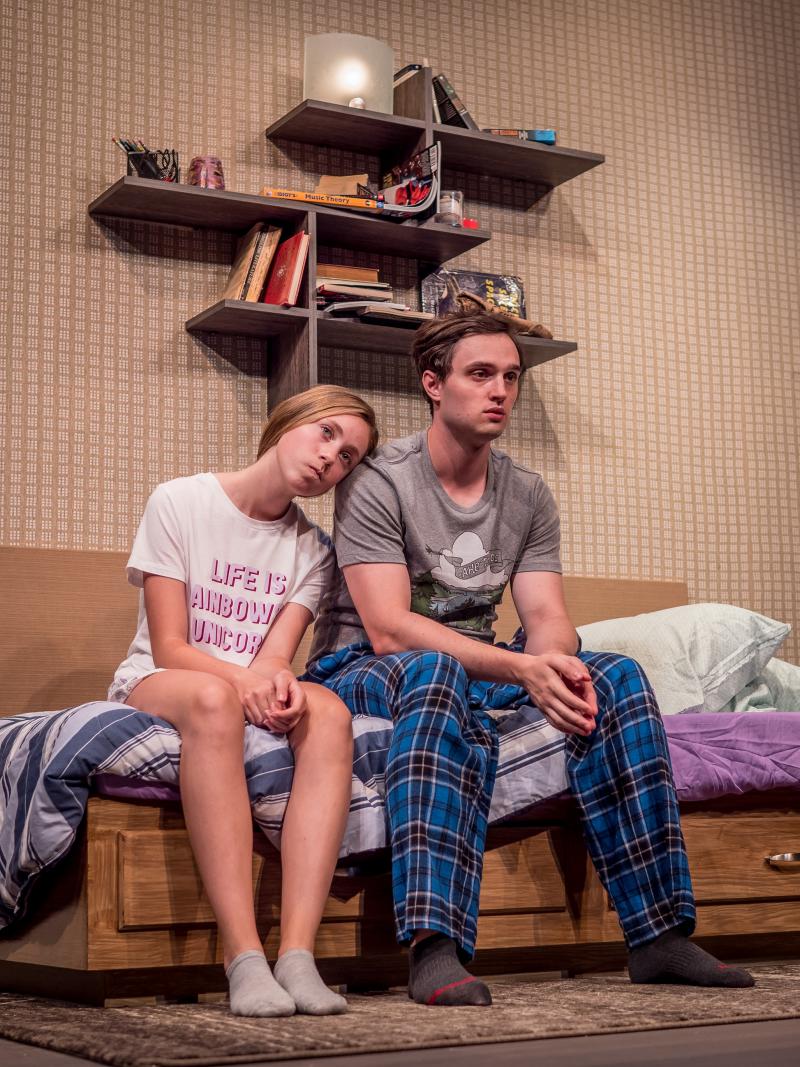 The Creative Team has done a great job of bringing Linger to Premiere Stages with scenic design by Harry Feiner; costume design by Stefanie Genda; lighting design by Brant Thomas Murray; sound design by Emily Auciello. The Casting Director is Carol Hanzel; Props Master is Helen Tewksbury; and the Production Stage Manager is Dale Smallwood.
Linger is a powerful show that smacks of reality. It is a production that should be seen and will provoke essential conversations about relationships, honesty, respect for others, and the use of social media.
Linger runs through July 29 in the Bauer Boucher Theatre Center on the Kean University main campus in Union, N.J. Performances take place Thursdays and Fridays at 8:00 pm, Saturdays at 3:00 pm and 8:00 pm, and Sundays at 3:00 pm. Tickets are $30 standard, $20 for senior citizens and Kean alumni and staff, and $15 for students and patrons with disabilities. Significant discounts for groups of 8 or more apply. To make reservations or to order a season brochure, please call the box office at 908-737-7469 or visit Premiere Stages online at http://www.premierestagesatkean.com/.
Photo Credit: Mike Peters