Latest News on Michael Frederic
Stage Credits
  [Off-Broadway]
Mint Theater Company's Staged Reading, 2019
Cast
  [Off-Broadway]
Mint Theater Company Revival, 2017
Performer
  [Off-Broadway]
2013
Man [Replacement]
Stage
Performances
  [Off-Broadway]
Mint Theater Company's Staged Reading, 2019
Cast
  [Off-Broadway]
Mint Theater Company Revival, 2017
Performer
  [Off-Broadway]
2013
Man [Replacement]
Michael Frederic News
Mint Theater's SUMMER STOCK STREAMING FESTIVAL Begins Today
by Chloe Rabinowitz - Jul 6, 2020
Mint Theater Company's Summer Stock Streaming Festival, featuring archival recordings of three past productions, begins today, Monday July 6th. All three productions will be available through July 19th only from the Mint website.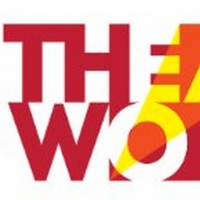 TheaterWorksUSA To Present Special Easter Sunday Benefit Reading Of THE VELVETEEN RABBIT
by Chloe Rabinowitz - Apr 9, 2020
TheaterWorksUSA is inviting families to gather together for a special Easter Sunday benefit reading of The Velveteen Rabbit. The event will be live-streamed on TWUSA's Facebook and YouTube channels on Sunday, April 12, at 2 PM est. TheaterWorksUSA also announces the launch of TheaterWorks Anywhere.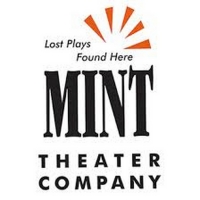 Mint Theater Co. To Present Revival Of YOUTH By Miles Malleson
by A.A. Cristi - Oct 24, 2019
Mint Theater Company Producing Artistic Director Jonathan Bank today announced that before Mint presets the World Premiere pairing of Chekhov/Tolstoy: Love Stories, adapted for the stage by Miles Malleson (playwright of the acclaimed Mint productions Conflict and Yours Unfaithfully), Mint will present a staged reading of Malleson's first full-length play Youth, for one night only on Monday October 28th at 7:30pm at Theater Row (410 West 42nd Street between 9th and Dyer Avenues). Matt Dickson directs a cast featuring Kate Abruzzese, Donald Corren, Margaret Daly, Christian DeMarais, Andrew Fallaize, Michael Frederic, Alex Mandell, Brenda Meaney, Ned Noyes, and Tommy Schrider.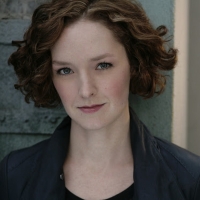 Wayne Wilcox and Amanda Quaid Lead Reading of TALL SHIPS
by Julie Musbach - Sep 4, 2019
Visceral Entertainment is announces private industry readings of Mike Lee's TALL SHIPS, directed by Thomas Caruso (Southern Comfort, The Public Theatre).
BWW Review: MRS. CHRISTIE at Dorset Theatre Festival Brilliantly Tackles Old Things in New Ways
by Stacy Raphael - Aug 4, 2019
'Mrs. Christie' by Heidi Armbruster runs August 1 - 17 at the Dorset Playhouse, 104 Cheney Road, Dorset, VT 05251 $48-$58. For tickets or information, call (802) 867-2223 ext. 101, or visit www.dorsettheatrefestival.org.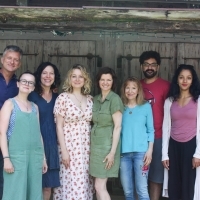 Agatha Christie Comes To Life In World Premiere Of MRS. CHRISTIE At Dorset Theatre Festival
by A.A. Cristi - Jul 24, 2019
Dorset Theatre Festival, under the leadership of Artistic Director Dina Janis and Producing Director Will Rucker, will begin performances of Mrs. Christie, the second World Premiere production of the 42nd Season, on August 1, 2019. The play is written by Heidi Armbruster and has been developed in the Festival's acclaimed Women Artists Writing Group since 2016.
Dorset Theatre Festival Announces Casting For Two World Premieres
by Stephi Wild - May 14, 2019
Dorset Theatre Festival, under the leadership of Artistic Director Dina Janis, will mount two world premiere productions during the 42nd Season. DIG, written and directed by Theresa Rebeck (July 11-27, 2019), and MRS. CHRISTIE by Heidi Armbruster (August 1-17, 2019) fall between the Festival's previously announced runs of Noel Coward's PRIVATE LIVES (June 20-July 6, 2019) and SLOW FOOD by Wendy MacLeod (August 22-31, 2019) at the Dorset Playhouse (104 Cheney Road, Dorset, VT 05251).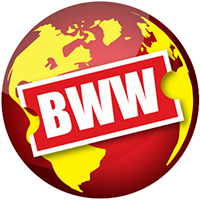 Two New Readings To Be Presented At The New Studio Of The Directors Company This Week
by A.A. Cristi - Apr 30, 2019
The Directors Company (Michael Parva, Artistic Director, Leah Michalos, Producing Director)  is pleased to announce the next two reading in its reading series, LINGER by Craig Garcia, directed by John Wooten, and IT'S NOT ABOUT THE CAT a new play by Jacey Powers, directed by Michelle Bossy.
Photo Flash: Timothy Busfield, Melissa Gilbert, Everett Quinton And More Celebrate Opening Night Of AFTER
by A.A. Cristi - Mar 26, 2019
The stars came out to celebrate Michael McKeever's vital new play, AFTER, produced by Penguin Rep at 59E59 Theaters. 

BWW Review: AFTER at 59E59 Theaters is a Riveting and Important Drama
by Marina Kennedy - Mar 22, 2019
After, a powerful and profound drama, is now being performed at 59E59 Theaters through April 14. Written by Michael McKeever and superbly directed by Joe Brancato, the show features five exceptional actors. The story shines a light on bullying, its victims, and the effects that it has on families.