BWW Review: APPLE SEASON has an Outstanding World Premiere at NJ Rep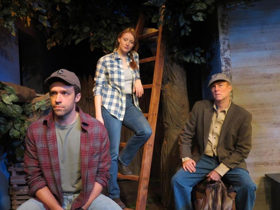 "Both of us looked over our shoulders for a long time."
By Roger in Apple Season
E.M. Lewis' Apple Season is now making its world premiere at New Jersey Repertory Company (NJ Rep). This wonderfully crafted, emotive play is sure to make a lasting impression on metro area theatregoers. With the artful direction of Zoya Kachadurian and the show's splendid cast, it is storytelling at its best.
Apple Season tells of siblings, Roger and Lissie who return to town and their family's apple farm in Oregon after twenty years, for the funeral of their father. Roger now lives and works in Wyoming, while Lissie has stayed in the state and is a fourth grade teacher. Lissie confronts memories of her painful past when Billy, a former high school classmate and neighbor, visits her to talk and offers to purchase the apple farm. As the story unfolds, we learn about the family issues that had grim effects on Roger and Lissie. While Apple Season involves significant and serious subjects, there are many charming and humorous moments that round out this captivating tale.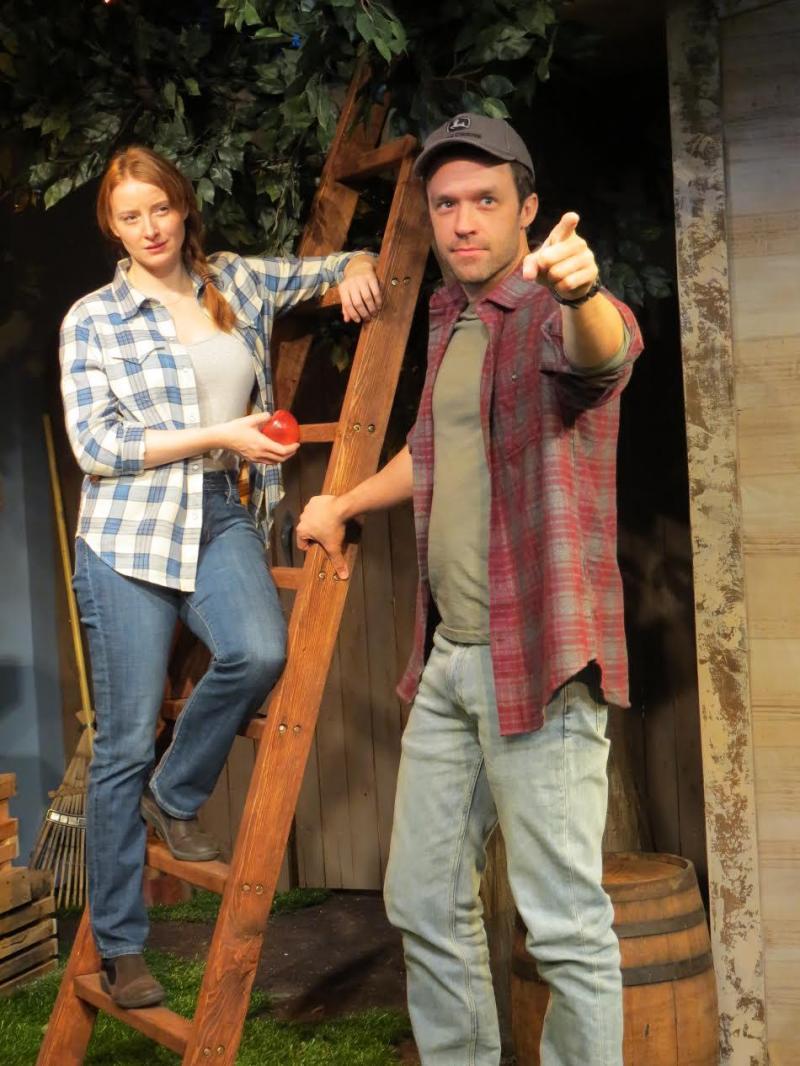 Apple Season stars Kersti Bryan as Lissie, Richard Kent Green as Roger, and Christopher M. Smith as Billy. Their character portrayals are wholly genuine and bring Lewis' compelling story to life. The actors depict events from their youth and the present time with seamless transitions. Memorable scenes include Lissie and Billy first meeting in the apple orchard after the funeral; Roger and Lissie in their tree house as youngsters; Billy driving Roger home from basketball when they were in high school; Billy telling Lissie about his newly acquired ability to cook; and Billy recalling his high school infatuation with Lissie.
The Production Staff has done a top job of bringing a farm scene to the stage and setting the mood for the show. They include scenic design by Jessica Parks; lighting design by Jill Nagle; assistant lighting design by Janey Huber; sound design by Merek Royce Press; costume design by Patricia E. Doherty. The Fight Director is Brad Lemons; Technical Director is Brian P. Snyder; Production Stage Manager is Kristin Pfeifer; Stage Manager is Rose Riccardi; and the Assistant Stage Managers are Adam von Pier and Jessica Friedland.
We applaud Executive Producer Gabor Barabas and Artistic Director, Suzanne Barabas on an excellent start to their 2019 theater season. Apple Season is a poignant story that poses an age-old question. Can a person can effectively leave the past behind and heal their painful wounds? It is a play that provokes contemplation and conversation. See this outstanding production while it is on the Long Branch stage.
Apple Season will be performed through February 10th. The show runs for approximately 90 minutes with no intermission. In addition to individual tickets for the shows at New Jersey Repertory Company, annual subscriptions for their year-round productions are available for $225 per person. The theatre is located at 179 Broadway, Long Branch, NJ. For tickets or additional information call 732-229-3166 or visit http://www.njrep.org/.
Photo Credit: Courtesy of New Jersey Repertory Company