Aspire PAC To Hold Audition For MATILDA JR. Pilot Production
On September 15 and 16, Aspire Performing Arts Company will hold auditions for its upcoming pilot production of Matilda JR.! Aspire is thrilled to once again partner with Music Theatre International (MTI) for this exciting pilot process, which allows MTI to fine-tune the script, music, and materials before the rights become available to schools and theatres.
Adapted from the Tony Award-winning Broadway musical - Roald Dahl's Matilda the Musical - Matilda JR. is the story of an extraordinary girl who, armed with a vivid imagination and a sharp mind, dares to take a stand and change her own destiny. With a book by Dennis Kelly and original songs by Tim Minchin, Matilda has won 47 international awards and continues to thrill sold-out audiences of all ages around the world.
Auditions are open to children and teens ages 8 through 18, with no prior experience necessary. Pre-registration for auditions is preferred. For more information, visit www.aspirepac.com or call/email Aspire PAC at 201-220-4933 or aspirepac@gmail.com.
Aspire PAC, established in 2011, has earned a strong reputation in the Northern New Jersey area for its high-quality theatrical productions and professional arts experiences for local youth. Over the past two seasons, Aspire PAC has won 13 National Youth Arts Awards and has been nominated for multiple New Jersey Association of Community Theaters (NJACT) Awards. For more information, you can find Aspire online at www.aspirepac.com as well as on Facebook, Twitter, and Instagram.
More Hot Stories For You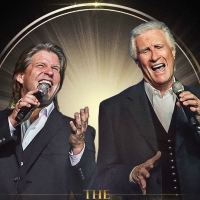 bergenPAC Presents Brian McKnight, Bone Thugs-N-Harmony, A Bronx Tale, and The Righteous Brothers

November 30, 2022

bergenPAC announces new shows coming to its recently renovated theater this Spring: R&B icon Brian McKnight on Thursday, March 23, 2023; rap legends Bone Thugs-N-Harmony on Saturday, April 1, 2023; Chazz Palminteri's one-man show A Bronx Tale on Sunday, April 23, 2023; The Righteous Brothers on Wednesday, May 17, 2023. Tickets go on-sale Friday, Dec. 2, 2022, at 11 a.m.
---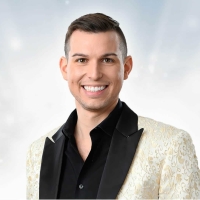 Matt Fraser, America's Top Psychic Medium & MEET THE FRASERS Star is Coming to NJPAC

November 30, 2022

New Jersey Performing Arts Center will welcome Matt Fraser, America's Top Psychic Medium and star of the hit television series Meet The Frasers to the NJPAC stage on Friday, December 9, 2022 at 8:00 p.m.
---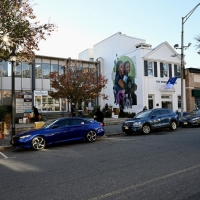 Black Women and Black Suffragists Mural Revealed in Celebration in Englewood

November 30, 2022

The Northern New Jersey Community Foundation's (NNJCF) ArtsBergen hosted the official public reveal of 'The Black Women's Mural' painted by artist Tatyana Fazlalizadeh, in a celebration at the Women's Rights Information Center (WRIC) on November 14. 
---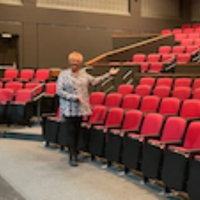 Kelsey Theatre Announces State-of-the-Art Hearing Loop Assistive Listening System For Patrons With Hearing Disabilities

November 29, 2022

Kelsey Theatre, located on the Mercer County Community College campus, 1200 Old Trenton Road in West Windsor is pleased to introduce its new, state-of-the-art "Hearing Loop Assistive Listening System" for patrons with hearing disabilities.
---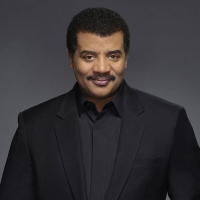 Astrophysicist, Professor, And Best-Selling Author, Neil Degrasse Tyson Comes to NJPAC, December 8

November 29, 2022

New Jersey Performing Arts Center (NJPAC) welcomes Neil deGrasse Tyson on Thursday, December 8, 2022, at 7:30 p.m. Spend a thought-provoking evening with astrophysicist, professor, and New York Times best-selling author Neil deGrasse Tyson of the Hayden Planetarium.
---