SINGIN' IN THE RAIN Opens the 2019 Season at Woodbury's Arts Center of Cannon County
One of the silver screen's most popular musicals, Singin' in the Rain comes to the stage of Woodbury's Arts Center of Cannon County with all the trappings of a box office smash: memorable score, talented actors and enough technical razzle-dazzle to delight even the most discerning of theater-goers. Opening February 8 (and continuing through February 23) at ACCC, the stage musical stars Austin Jeffrey Smith, Lindsey Mapes Duggin and Daxton Patrick in the film roles immortalized by Gene Kelly, Debbie Reynolds and Donald O'Connor in the award-winning 1952 film version.
With a book by Betty Comden and Adolph Green, who wrote the original screenplay, and songs by Nacio Herb Brown and Arthur Freed, Singin' in the Rain features a musical score that includes some of the best-known pop standards in American musical and film history, including the title tune, "Good Mornin'," "Fit As a Fiddle," "All I Do Is Dream of You," "You Stepped Out of a Dream," "Beautiful Girl," "You Are My Lucky Star," "Moses Supposes," "Would You?" and "Broadway Melody," a pastiche of film standards, including "The Broadway Melody" and "Broadway Rhythm."
Veteran director Jeffrey Ellis, senior contributing editor to BroadwayWorld.com, who has been covering the Tennessee theater scene for almost 40 years, likens Singin' in the Rain to an indulgent array of chocolates, boxed for an extra-special Valentine's Day indulgence.
"It's like opening a box of chocolates, each musical number is as delicious and as beautiful as the next, all there to be savored in a self-indulgent musical escapade," he explains.
"More delightful for me, however, is that working on Singin' in the Rain has given me the opportunity to reconnect with my love for classic films from the golden age of Hollywood and to delve even further into the history of Tinseltown to learn about the pioneers who made the movies that have sustained us through the years," Ellis contends. "Thus, my vision for this musical confection has taken on greater meaning: Every scene is inspired by the work of film stars I've always idolized, even if I've never articulated that feeling until now.
"Certainly, the personalities of Gene Kelly and Debbie Reynolds (whom I've always adored) are infused throughout the material, but as I've added my own touches, my estimable cast and I pay tribute to a panoply of personalities, including Harold Lloyd, Buster Keaton, Groucho Marx, Jack Benny, Norma Talmadge (and her sisters Constance and Natalie), the Gish sisters, Aldophe Menjou, the raucous kids from the Our Gang comedies, and so many others I think everyone who loves movies should venerate."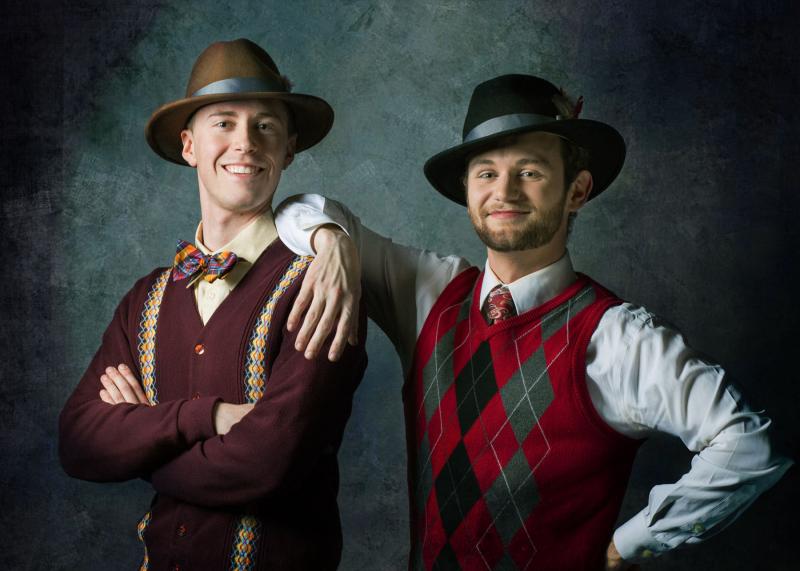 As a result, the tale of fictional Hollywood stars Don Lockwood and Lina Lamont and their encounter with the up-and-coming Kathy Selden takes on a deeper resonance for audiences, the director maintains.
In the Writers Guild of America Award-winning screenplay by Comden and Green (who would go on to become Broadway legends), Don Lockwood and Lina Lamont are a hot item but, behind the scenes, things aren't always as they appear on the big screen. Meanwhile, Lina's less than appealing speaking voice might spell the end of her career in talking pictures, if not for the assistance of the talented young Kathy Selden who provides the mellifluous tones of Lina's on-screen voice, talking and singing in her stead. Ridiculous situations, set to a memorable musical score and featuring enough snappy dialogue for generations to come, Singin' in the Rain is a show theater-lovers will embrace from the very first moment they step into ACCC's Wilma Adams Theatre, which for this show is transformed into a 1920s Art Deco temple for film worship.
"Our set (so beautifully realized by Shane Lowery and Jennifer Rice) hopefully conveys a love of these larger than life personalities who helped to define Hollywood in its early origins, just as my sterling cast help to redefine the era as I've introduced them to the myriad stars who are our inspiration," Ellis says. "It's been a real growing experience for all of us and has been life-changing even (when viewed through the lens of discovery). The result? A Singin' in the Rain that pays tribute to the film version but is not a slavish recreation of it. Nope, instead, I've added my own flair to the show in order to recall moments and individuals from the history of Hollywood and to give a fresh perspective to material everyone thinks (or, more accurately, may think) they know. There are far broader comic strokes added than I've ever used before, some wonderfully off-kilter and weird, others as stereotypically slapsticky as you might imagine."
Maggie Richardson choreographs the musical numbers, paying tribute to all the film dance directors who made the Golden Age of Hollywood glow so vividly, with musical direction under the aegis of 2019 First Night Award winner Allison Hall (who won her recent award for musical directing Titanic the Musical at ACCC).
ACCC's production of Singin' in the Rain features Austin Jeffrey Smith as Don Lockwood, Lindsey Mapes Duggin as Kathy Selden, and Daxton Patrick as Cosmo Brown, with Brittany Blaire Andersen as Lina Lamont. Smith has worked with Ellis in earlier productions of Cabaret (which starred Andersen as Sally Bowles), South Pacific, My Fair Lady and The Little Foxes. The production is a reunion of sorts for director Ellis and his leading lady, Lindsey Mapes Duggin: Ellis cast the then nine-year-old Mapes (in her first show) as the balloon girl and Baby June understudy in his 2000 production of Gypsy for Nashville's Circle Players at the Tennessee Performing Arts Center.
Other cast members of Singin' in the Rain include Scarlett Turney as Tinseltown gossip Dora Bailey, Drew Dunlop as studio head R.F. Simpson, Landon Spangler as director Roscoe Dexter, Jackson Kinsey as a pint-sized Don Lockwood and Charlie Bartlett as young Cosmo Brown, and ensemble members Natalie Royal Herb, J. Robert Lindsey, Becky Charlton, Shelby Jones, Kiana Schofill, Mary Humphrey, David Brown, Trenton Brown, Kobe Hermann, Sara Kistner, Logan Taylor, Sharon Bessant, Terrie Kirby, Shiloh Bakalyar, Natalie Garrison, and Zoe Zent in a variety of roles as members of the burgeoning Hollywood film community as silent films made way for the advent of the talkies.
Performances of Singin' in the Rain are February 8, 9, 15, 16, 22 and 23 at 7:30 p.m. and on February 10 and 17 at 2 p.m. Tickets are $15 with discounts available for students and seniors and can be purchased by calling (615) 563-2787 Tuesday through Saturday from 10 a.m. to 4 p.m. or online at www.artscenterofcc.com, or at the door (subject to availability) at the door one hour prior to showtime.
The Arts Center is located on 1424 John Bragg Highway, just west of The Town of Woodbury, approximately 20 minutes from Murfreesboro, Manchester, and McMinnville and one hour southeast of Nashville.
About the cast and crew:
Jeffrey Ellis (director) is senior contributing editor for BroadwayWorld.com and is a Nashville-based writer, editor and critic. He has covered the performing arts in Tennessee for more than 40 years. He is the recipient of the Tennessee Theatre Association's Distinguished Service Award for his coverage of theatre in the Volunteer State and was the founding editor/publisher of Stages, the Tennessee Onstage Monthly. He is a past fellow of the National Critics Institute at the Eugene O'Neill Theatre Center and is the founder/executive producer of The First Night Honors, which honor outstanding theater artists in Tennessee in recognition of their lifetime achievements and includes The First Night Star Awards and the Most Promising Actors. For Circle Players, Ellis (a former president of the company's board of directors) directed the Nashville premieres of La Cage Aux Folles, The Last Night of Ballyhoo and An American Daughter, as well as award-winning productions of Damn Yankees, Gypsy and The Rocky Horror Show and William Inge's Picnic. Ellis directed Company for ACT 1 and was honored by The Tennessean as best director of a musical for both Company and Rocky Horror in the same year, and he helmed The Little Foxes in 2018 for ACT 1. In 2015, Ellis directed Jason Robert Brown's The Last Five Years for VWA Theatricals at The Darkhorse Theater. For The Larry Keeton Theatre in Donelson, Ellis has directed The Miss Firecracker Contest, Cabaret, My Fair Lady, Daddy's Dyin'...Who's Got the Will?, South Pacific and The Winter Wonderettes. In 2019, he will direct The Wizard of Oz at The Larry Keeton Theatre and The Secret Garden at Murfreesboro's Center for the Arts.
Lindsey Mapes Duggin (Kathy Selden/producer) is so excited to be back on stage at The Arts Center of Cannon County! She is a graduate of MTSU with a degree in Theatre, has performed with Chaffin's Barn Dinner Theatre, Nashville Repertory Theatre, and spent three years as a resident company member at the Cumberland County Playhouse. She is currently the Director of Education at the Arts Center of Cannon County and loves being able to share her passion for theatre with so many talented students! Lindsey's favorite credits include: Joanna in Sweeney Todd, Mary Bailey in A Wonderful Life, Maggie in Lend Me a Tenor, Elle Woods in Legally Blonde, and Janet van de Graaf in The Drowsy Chaperone. She would like to thank Jeffrey Ellis for this amazing experience and for sparking a love for the theatre in her almost 20 years ago at nine years old!
Allison Hall (musical director) won the 2019 First Night Award for outstanding musical direction for her work on Titanic the Musical at Arts Center of Cannon County, where she is in her tenth year of volunteering, with stints as actor, musical director and director in some 21 productions to her credit. Among her favorite shows to music direct have been Tarzan, Xanadu, Titanic and Spamalot.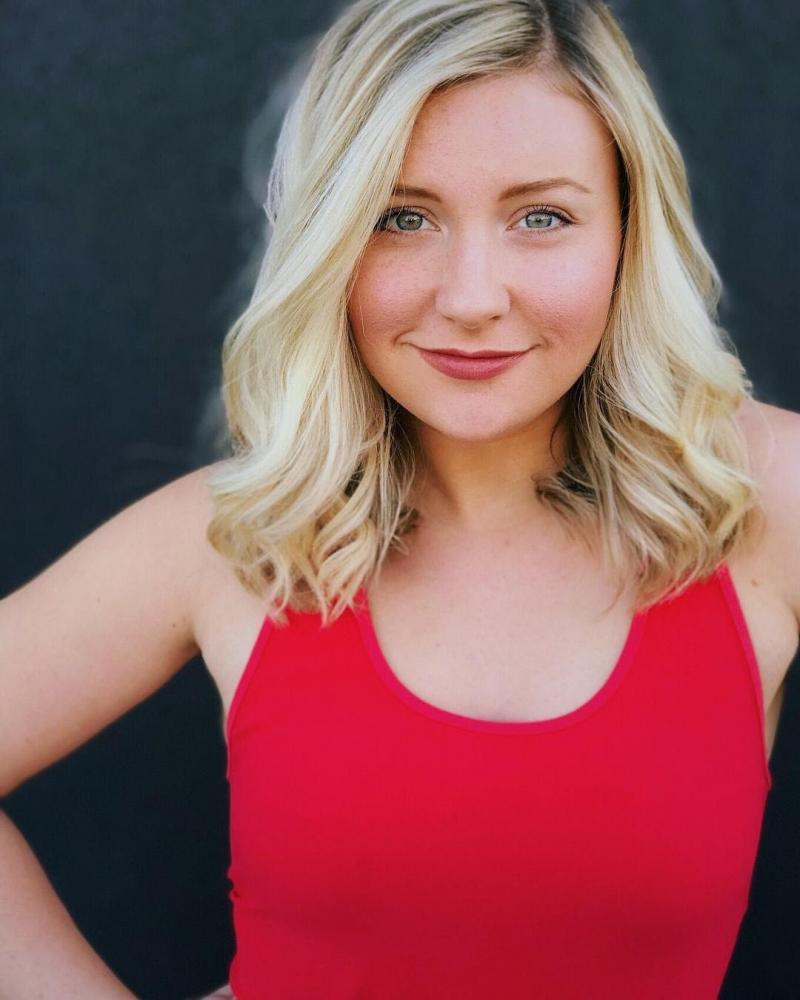 Maggie Richardson (choreographer) is a proud Nashville native. She grew up singing in the recording studio on kid's projects like Veggie Tales. Watching her mother lead vocals in the studio and choreograph musicals on stage led her to a passion for musical theatre. Maggie received her BFA in Musical Theatre from Belmont University. She went on to perform at professional theatre companies around the country, and now is living back in her favorite town in Tennessee with her precious two-year-old daughter, doing what she loves - choreographing and performing. She gives God the glory, and thanks her parents, family, and friends for continual love and support!
Shane Lowery (set designer) currently resides in Franklin, Tennessee, and works as a Hydrologic Data Technician with U.S. Army Corp of Engineers. On the side, he has been building and designing sets for the last 20 years. Primarily known for his work in Murfreesboro as a set designer and builder, Shane actually graduated from MTSU as a performance major. Shane's most recently designed Fisk University's production of Breathe by Javon Johnson. Other recent designs include Suessical the Musical at the Arts Center of Cannon County (designed with E. Roy Lee), In the Next Room or The Vibrator Play at the Murfreesboro Little Theatre, and Memphis at the Center for the Arts in Murfreesboro.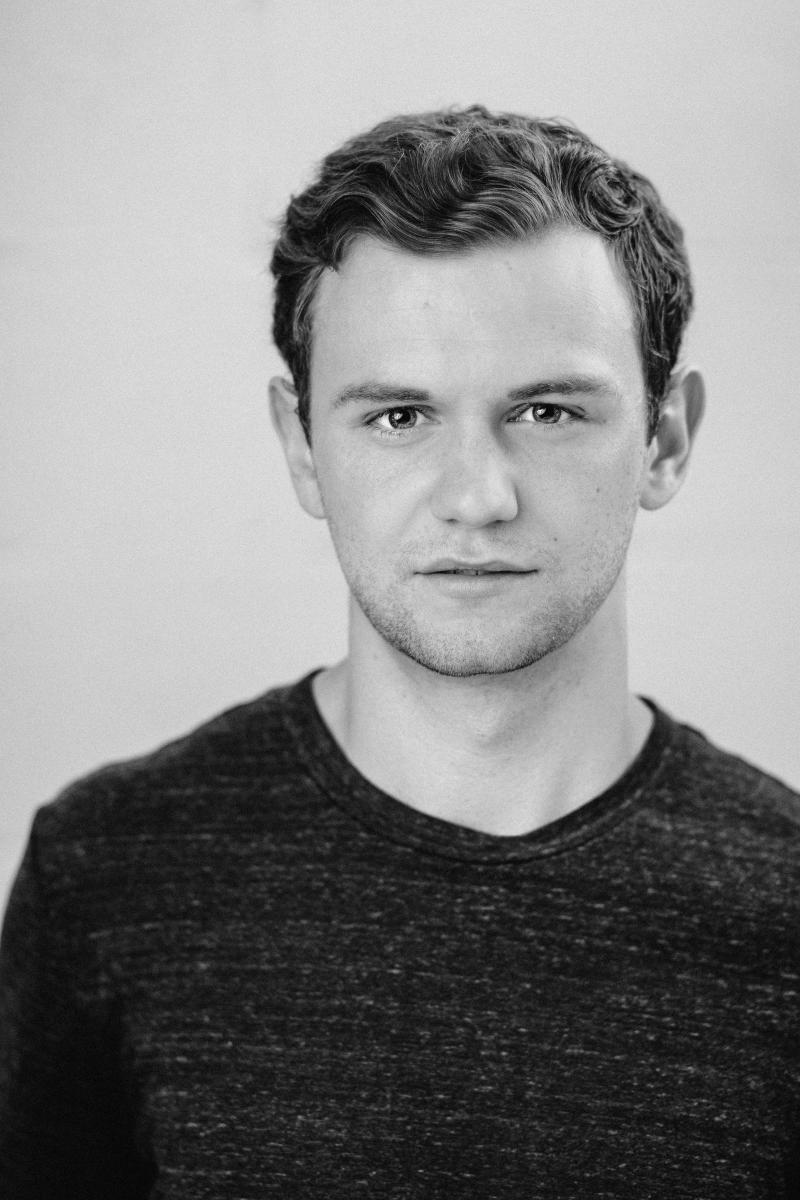 Austin Jeffrey Smith (Don Lockwood) has a BA in Vocal Performance from Cumberland University. He recently was seen in a production with Circle Players of Disney's Newsies as Albert/Jack Kelly understudy. Other productions include: Thoroughly Modern Millie, Cabaret, My Fair Lady, Mary Poppins, Big River and South Pacific at The Larry Keeton Theatre, Beauty and the Beast at Hendersonville Performing Arts Company and The Little Foxes for ACT 1 at the Darkhorse Theater. He would like to thank his family and friends for their never-ending love and support, and and the cast, crew and director for this wonderful opportunity and experience! Finally, you the audience, for supporting local theater and the arts! Enjoy the show and thank you for coming!
Daxton Patrick (technical director/Cosmo Brown) portrays Don's life-long friend and production virtuoso, Cosmo Brown. He is a Cannon County native, with his first production at the ACCC being Joseph and the Technicolor Dreamcoat" back in 2003. As technical director at the Arts Center of Cannon County, Patrick has worked hard to make sure that this tech-heavy show is ready for the ACCC's thrust stage. Being a recent graduate from MTSU's film program, he also knew he had to be a part of this show. Patrick is excited to portray such an important character to one of the most iconic films in cinema history and hopes he can "Make 'em Laugh."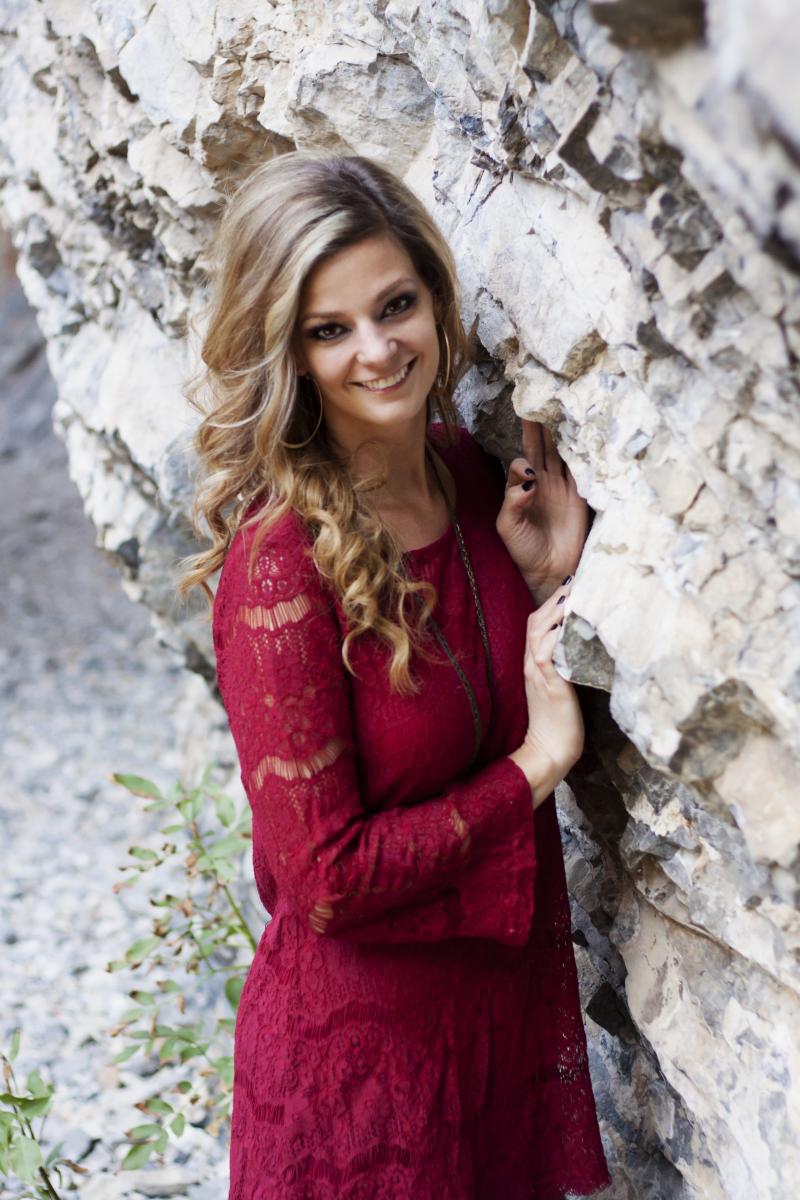 Brittany Blaire Andersen (Lina Lamont) has had a passion for singing and performing since she could walk. She began voice lessons at age three, and has been onstage singing, dancing, and acting ever since! Born in Southern California and raised in Utah, Brittany moved to Nashville in 2010 to pursue singing and songwriting. She is a high school drama teacher and has enjoyed her career as an educator for the past ten years. Brittany has been blessed with such roles as, Charity in Sweet Charity, Reno in Anything Goes, Emily in Our Town, Essie in You Can't Take it With You, BJ in Smokey Joe's Café, and many others. Brittany has directed several productions, but some of her favorites have been The Little Mermaid, The Wiz, Footloose, The Complete Works of William Shakespeare, Abridged and The Lion in Winter. Brittany is excited to be working with Jeffrey Ellis again, having played Sally Bowles in his production of Cabaret. Clearly, she's his favorite.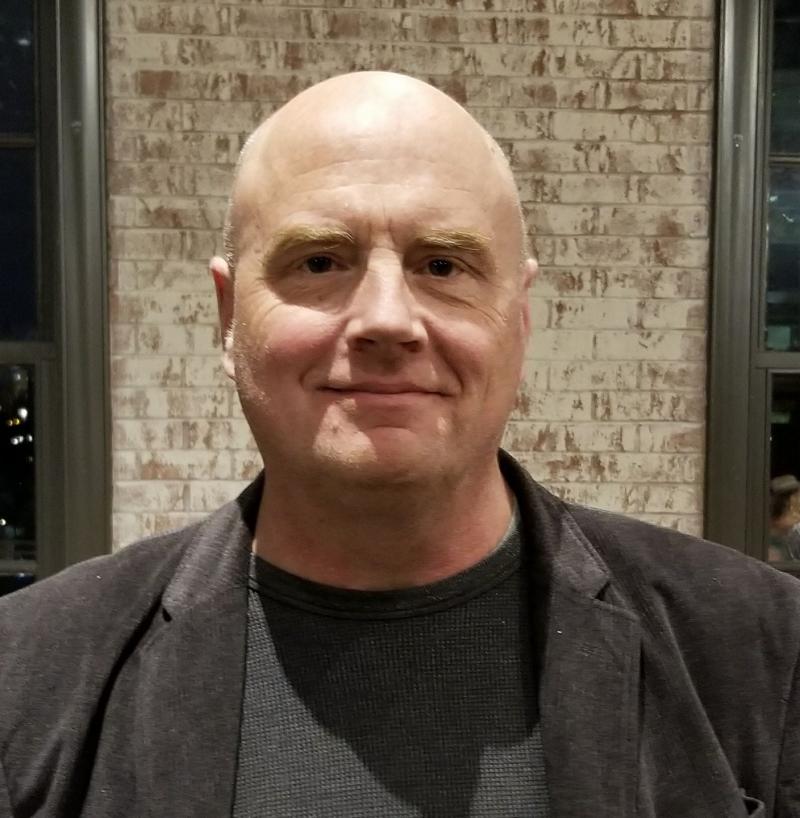 Drew Dunlop (R.F. Simpson) has been acting in Middle Tennessee for three years and is happy to be making his debut at the Arts Center. This is his third performance under Jef Ellis' direction, having performed previously in South Pacific and Daddy's Dyin', Who's Got the Will. He credits his acting coach Jeffrey Zeiner in NYC for having inspired him to make theatre an important part of his life.
Landon Spangler (Roscoe Dexter) Making his debut on the ACCC stage, Landon Spangler studied Music Education at Tennessee Tech, and now teaches in Manchester. There he found his theatre home with Millennium Repertory Company, where he met his lovely wife Rachel. Since then he has participated as an actor, director, producer and executive board member. Favorite roles include Sir Galahad in Spamalot, Dr. Frederick "Fronkensteen" in Young Frankenstein, and Harold Hill in the Music Man. Most recently he starred as Cosmo Brown in MRC's production of Singin' in the Rain. Landon is excited to help bring this classic musical to life once again!
Scarlett Turney (Dora Bailey) Former Arts Education Director at The Arts Center of Cannon County, Scarlett retired in 2016 after 17 years at the center. Some of Scarlett's favorite rolls include Aldonza in Man of La Mancha, Sheila in Boys Next Door and Velma Von Tussle in Hairspray. During her tenure at ACCC, Scarlett also directed numerous shows including Chicago, The Secret Garden, Ghost the Musical and The Cat in the Hat. Scarlett now enjoys traveling and spending time with her pal, Henry the Mini Schnauzer.
Natalie Royal (ensemble) is thrilled to hit the stage alongside this talented cast in her first production at the Arts Center. Past roles include Maria (Sound of Music), Anita (West Side Story), Winifred Banks (Mary Poppins), and Evalita (Daddy's Dyin', Who's Got the Will?). As a local songwriter/artist, Royal performs all over Nashville and released her most recent album, Harbinger, in 2016. She plans to hit the studio again this year, but in the meantime, she's enjoying these experiences with her musical theatre family. She is filled with gratitude for this opportunity (thanks, Jef!) and for the unending support from her family and friends.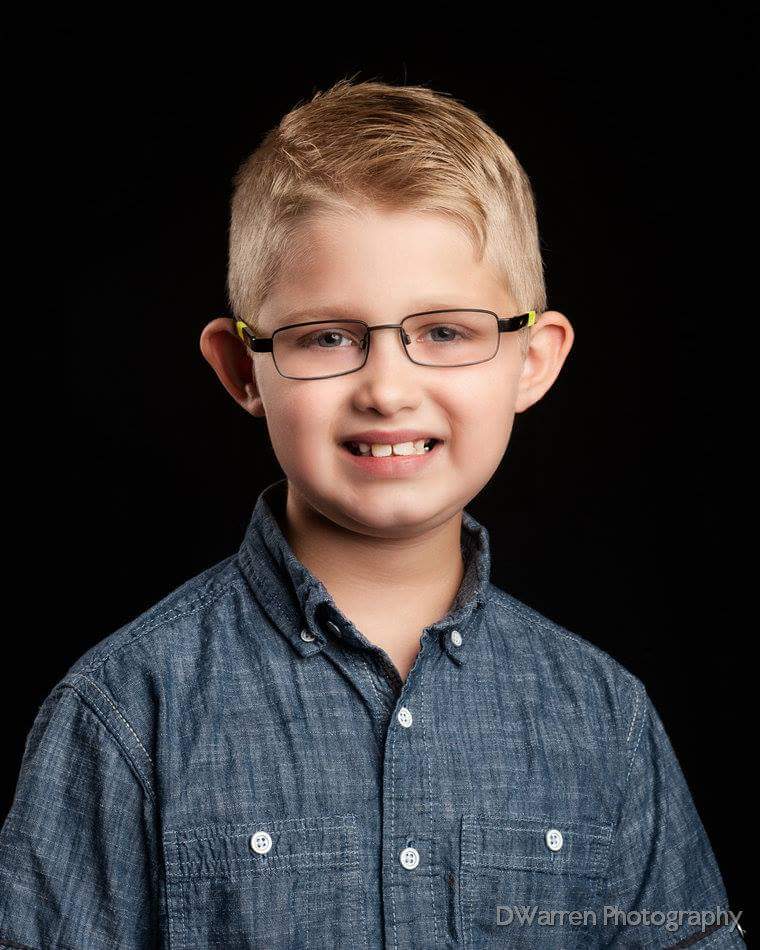 Jackson Kinsey (young Don Lockwood) is nine years old and lives with his mom and dad near Woodbury. He is in fourth grade and his favorite subjects are science and history. He has always enjoyed music and started musical theater at the age of five at the Arts Center of Cannon County. Along with theater, Jackson loves clogging, learning to play the piano, playing with his dogs and cat, hiking, and art. Jackson's favorite show that he was a part of was Chitty Chitty Bang Bang (ACCC) and his favorite role was that of Michael Banks in Mary Poppins (Springhouse Theater Company).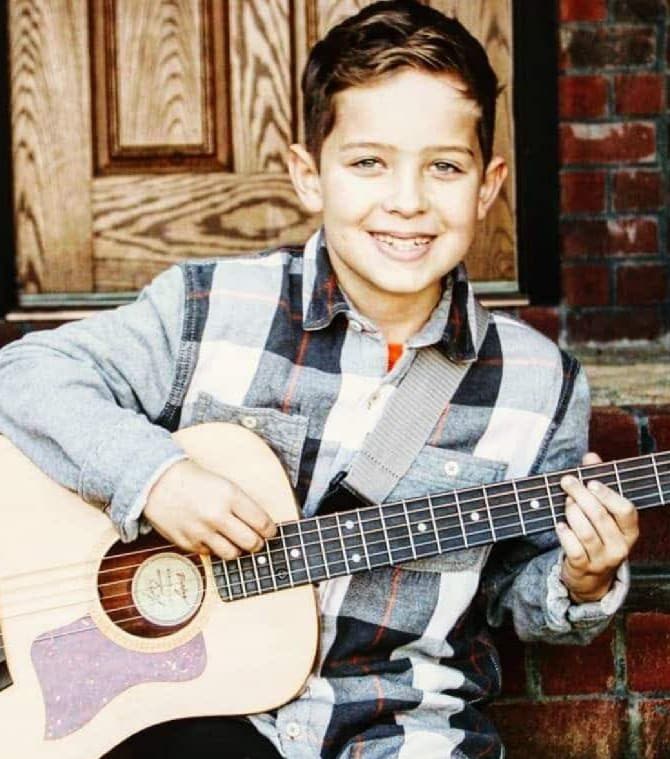 Charlie Bartlett (young Cosmo Brown) is a nine-year-old boy who has always loved to sing, act and play music. Charlie has performed in several theater shows and in the ACCC's summer conservatory over the years. He also performs locally with his rock band singing, playing guitar and keyboard. Charlie is a third grader at PCA in Murfreesboro where his favorite subjects are Latin, Math and Music. He is a lover of all animals, but his favorite pet is his rescued cat, Bill.
J. Robert Lindsey (production singer) is no stranger to the theatre. Having been on the stage ever since he played the Scarecrow in his fifth-grade production of The Wizard Of Oz, he has been hooked ever since. Currently, J. Robert serves as the Dean of Culture at East End Prep in Nashville. Before pursuing a teaching career in Nashville, J. Robert performed for Disney Cruise Line getting the chance to travel throughout the Caribbean, South America, and Alaska. As a performer, J. Robert has performed with several theatre companies throughout the region. Favorite roles include: Gaston (Disney's Beauty and the Beast), Fredrick Fellowes (Noises Off), Curly (Rodgers and Hammerstein's Oklahoma!), and Larry (The Boys in the Band). In addition to being a performer, J. Robert has served as a teaching artist and children's theatre director. He would like to thank all of his family and friends for their unwavering support.
Becky Charlton (Zelda Zander/ensemble) first discovered Arts Center of Cannon County about a year ago after moving to Bell Buckle and is thrilled to be performing in her first production, Singin' In the Rain, after nearly a 30-year hiatus. A special thanks to her daughter Alex and husband Mark for their encouragement and enthusiasm while enduring hours of tap practice.
Shelby Jones (Mary Margaret/ensemble) is so excited to be a part of this talented cast of Singin' in the Rain! She has been in over 20 productions, including, The Paper Bag Princess at The Theater Bug, The Little Mermaid at Circle Players, South Pacific at The Larry Keaton Theater, and countless others! She's so happy you're here to join us, and hopes you enjoy our show!
Kiana Schofill (Olga Mara/ensemble) Kiana Schofill is thrilled to join the cast of Singin' in The Rain! Past credits include The Hunchback of Notre Dame, A Hand of Bridge, as well as many others. She studied Musical Theatre and Vocal Performance at Western Kentucky University and Austin Peay State University. For Mom.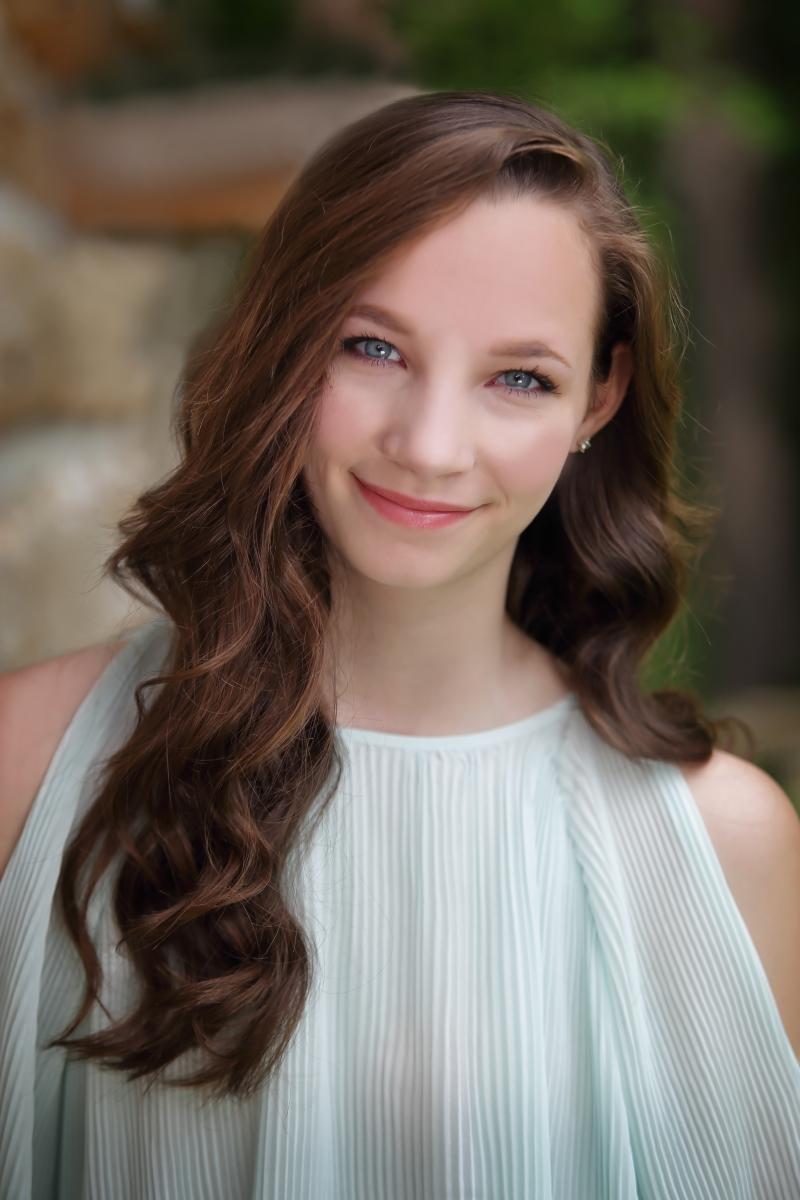 Mary Humphrey (dance captain/ensemble) is a high school junior from McMinnville, where she is in school honor choir, participates with Dream Reality Group, and travels as Tennessee's Outstanding Teen. She has been involved in theatre for nine years and has been dancing for 12. This is her third production with Arts Center of Cannon County. Mary has trained in New York City with the famed Radio City Music Hall Rockettes, Camp Broadway and the Joffrey Ballet. She has performed in summer theater productions in St. Louis and Memphis and she plans to pursue musical theater in college. Mary is thrilled with the energy of this show and is thankful to Jef, Lindsey and Maggie for the opportunity.
David Brown (Sid Phillips/ensemble) is extremely proud to be joining the cast of Singin' in the Rain at the Arts Center of Cannon County. David lives in Woodbury with his family and is a graduate of Riverdale High School. David started acting and participating in theatre when he was six-years-old in community shows. His favorite role that he has played was Kenickie in Grease. He has also performed in Beauty and the Beast, Rent and A Christmas Carol. He thanks Director Jeffrey Ellis for allowing him to enjoy this valuable experience. David dedicates his performances to his children so they can believe that they can be and do anything they set their minds to.
Trenton Brown (ensemble) is very excited to be joining the 2019 cast of Singin' in the Rain. Trenton lives in Woodbury and attends Woodbury Grammar School. He is in the fourth grade, and his favorite subjects are Music and Math. Trenton first appeared in a production in 2018 in the Arts Center of Cannon County production of Madagascar where he played Rico the penguin and a lemur. Trenton would like to thank his Mom, Dad and sister Brooklyn for their love and support.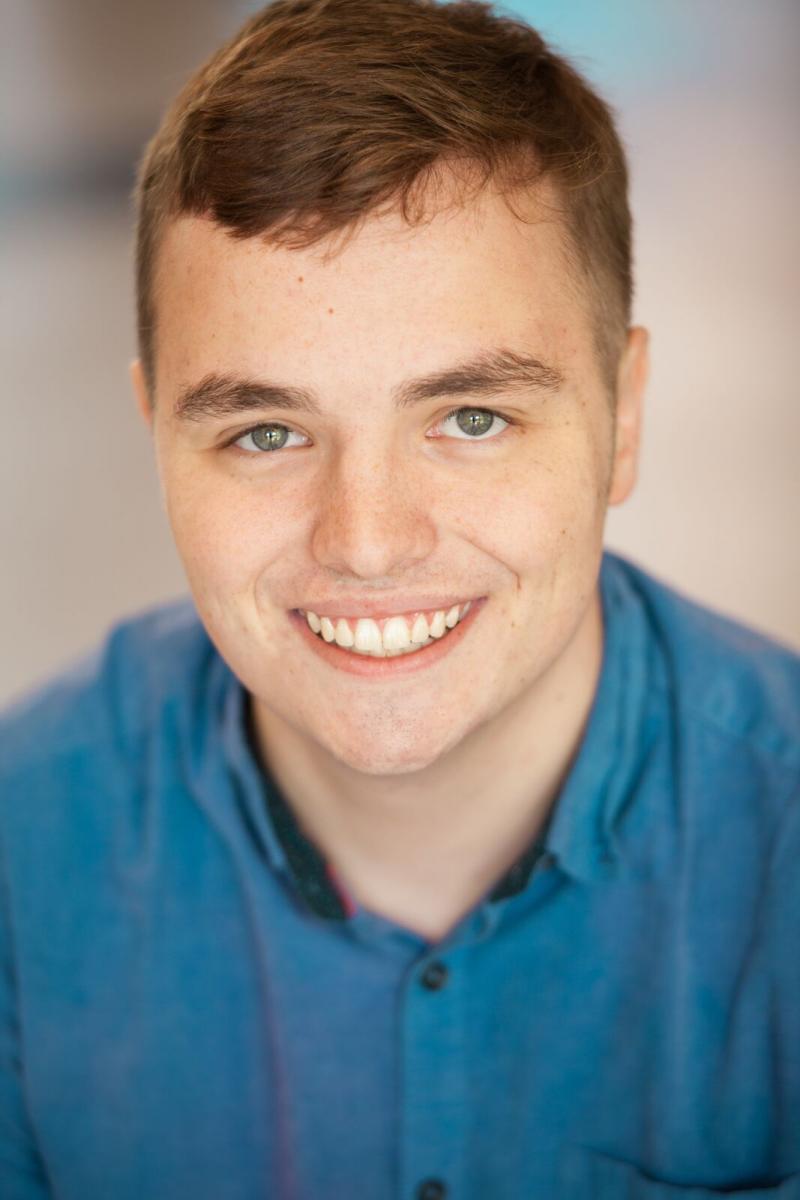 Kobe Hermann (ensemble) is thrilled to return for a sophomore performance at the Arts Center of Cannon County. He previously played Charles Clarke in Titanic: The Musical, in which his character had a much worse experience in a water-themed show. Offstage, Kobe studies business at MTSU and works as a staff writer and student producer in the MTSU Office of Marketing & Communications. He dedicates his performance to his girlfriend Emily and to his friends and family.
Sara Kistner (ensemble) most recently appeared in ACT 1's production of The Romancers and has stage managed productions of South Pacific, The Little Foxes and The Boys in the Band, all irected by Jeffery Ellis. Sara was the assistant to the technical director at Cape May Stage, in Cape May, New Jersey. She also was stage manager for Sandra Reaves Phillips in her one-woman cabaret Me, Myself and You, part of the Monday night music series at Cape May Stage. Sara was last employed at the Firehouse Stage in Johnson City, New York, as Box Office Manager, Volunteer Coordinator and Technical Crew. Sara is grateful for the many opportunities that the Middle Tennessee theatre community has to offer and is ecstatic to be among the cast of Singin' in the Rain.
Logan Taylor (ensemble) is excited for the opportunity to perform on the ACCC stage, under the direction of Jeffrey Ellis. This is his first time on stage in many years as he currently serves as Producing Director for Dream Reality Group in McMinnville. Past credits include; Roger in Grease at the Cumberland County Playhouse and Lefou in Beauty and the Beast at Cookeville Children's Theatre. Logan would like to take this opportunity to thank Jeffrey, his family, and his DRG crew for keeping things running while he's been away playing actor. Enjoy the show!
Sharon Bessant (ensemble) is currently a sophomore homeschooler who has been dancing and acting since she was five-years-old. She has been involved in over 40 productions around middle Tennessee! Sharon has appeared in shows such as Hello Dolly, Beauty and the Beast, Tarzan, The Addams Family as Alice, Charlotte's Web as Charlotte, and now Singin' in the Rain.
Terrie Kirby (ensemble) began acting in local theater when she was cast as Matilda Hyde in All Shook Up. Terrie says theater became her passion when "I could no longer live vicariously thru my children." Her recent comedic role as the mother" in Barefoot in the Park cemented her love and with rave reviews, encouraged her to broaden her range of future roles. Terrie played Mrs. Stracosh in Funny Girl at Manchester Performing Arts Center alongside fellow castmate Scarlett Turney. Terrie loves to travel and meet new people. She and her husband Trey have been married for 30 years and have three grown children.
Shiloh Bakalyar (ensemble) Shiloh is so happy to welcome you to Singin' in the Rain! This is her 16th show since catching the theater bug at the age of ten, and her first show at the Arts Center of Cannon County. Shiloh has been a dancer for 14 years and loves to sing and act as well. Some of her favorite roles include Baby Bear in Shrek the Musical, and Cindy Watkins in Hairspray. Shiloh would like to thank Mr. Ellis for casting her, and she hopes you enjoy the show!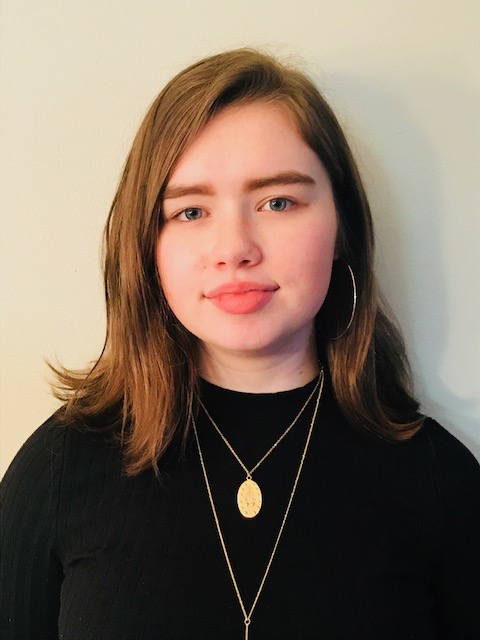 Natalie Garrison (ensemble) is sixteen years old and a sophomore at Blackman High School in Murfreesboro. She has a 4.0 GPA and absolutely loves the theater and Singin' in the Rain is her sixth production at the Arts Center of Cannon County she hopes to pursue musical theater in college. In her free time, she studies foreign languages and currently is learning Spanish, Italian,and Korean.
Zoe Zent (ensemble)