Click Here for More Articles on STUDENT CENTER - HIGH SCHOOL EDITION

High School Drama: Hillsboro High School's Tim Russell

Hillsboro High School's Tim Russell is deep into tech week with his castmates for their upcoming production of Bertolt Brecht's The Causasian Chalk Circle, which opens Thursday night, November 1, and is presented by The Hillsboro Players under the direction of Will Butler and Kristin Moon.
Considered perhaps the leading example of Brecht's epic theatre, The Caucasian Chalk Circle is a parable about a young peasant girl who rescues a baby, becoming a better mother to it than his wealthy parents. Written by Brecht while living in America, the play premiered as a student production at Minnesota's Carleton College in 1948, making it an appropriate choice for The Hillsboro Players' burgeoning theatre program.
Russell comes to the production armed with an impressive resume of theater assignments with The Hillsboro Players, having been cast as The Baker in Into the Woods, Mullins in Peter Pan; or, The Boy Who Wouldn't Grow Up, Rusty Charlie in Guys and Dolls, and Joseph Wykowski in Biloxi Blues.
The erudite and articulate young Mr. Russell gives readers a glimpse into his already impressive theater career, to date, lending some insight into what might be coming further down the road in his theatrical journey. Today, the BroadwayWorld Nashville spotlight falls on Tim Russell for the latest edition of High School Drama.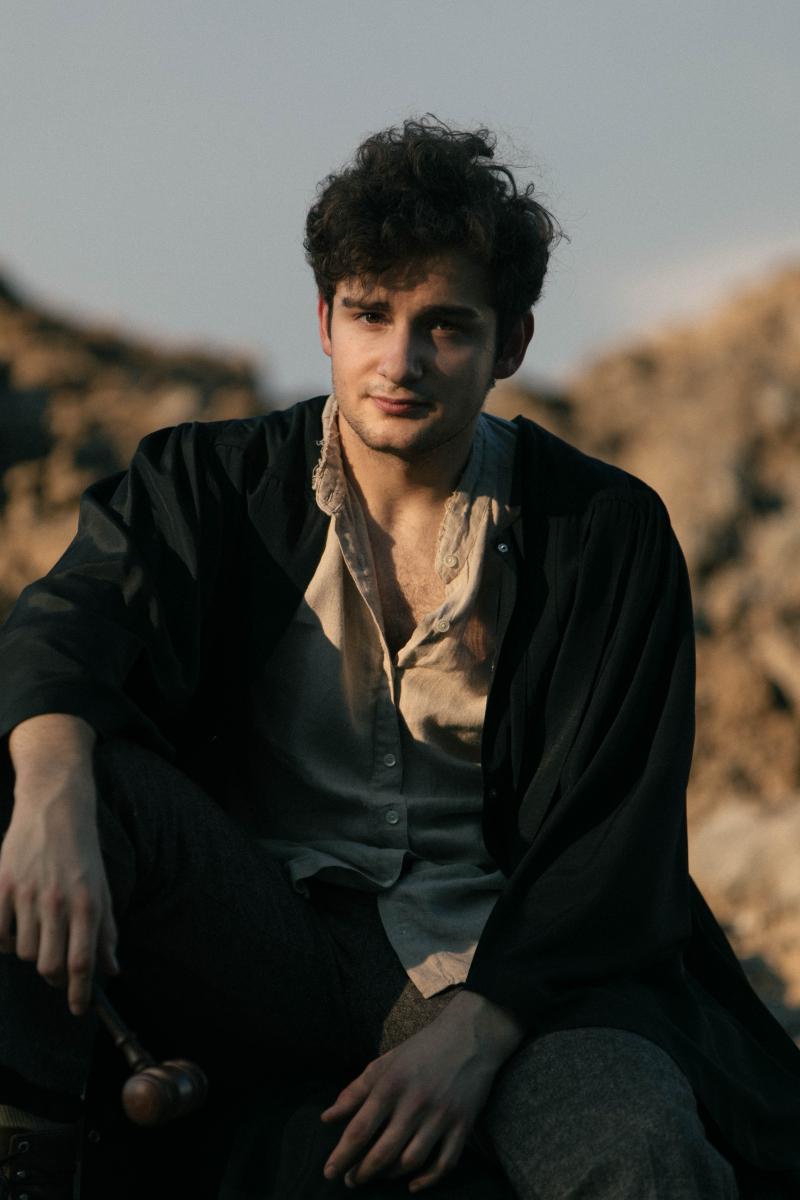 What is your theatrical goal in life? My goal in theatre is to understand the complexity of humans and get an idea of what it's like to really live in this world. Doing so will take a lifetime, filled with self-discovery and growth, and the uncertainty of whether or not this goal will be achieved is why I love theatre.
If you could play any role in any show, what would you choose? The character Jason in Hand to God would be a very interesting character to develop. He operates a devil puppet that creates chaos in the world of the show, and this conflict between his hand and himself would be very fun to explore. It's sort of like creating and living two characters simultaneously while staying true to myself, which perhaps is what ventriloquists do.
What's been your best theatrical experience to date? For the past two months I've been part of a production of The Caucasian Chalk Circle by Bertolt Brecht at my high school's theatre program. The reason why it's my best theatre experience is because the directors chose to apply certain conventions of Epic Theatre, which is Brecht's theory that essentially consists of bringing the audience back into a state of rational observation which should motivate them to reflect on their current political climate and initiate change. The researching and devising of this show has opened my eyes to what theatre can do and what it will be in the future: innovative, stimulating, and powerful.
Who are your favorite actors? I love Heath Ledger especially because of his performance as the Joker in The Dark Knight. His commitment to finding authenticity and truth in his characters is very inspiring, it's this kind of passion that makes me want to pursue acting. I am also a big fan of Jack Nicholson. He has this way of portraying rage that is so real and thought-provoking to me. Meryl Streep is a very big role model for me, she's the greatest of greats.
What show that you've never seen would you most like to see live, onstage? I wish I was able to see the show Red by John Logan when it played in New York in 2010. I love this show because it is so simple and minimalistic, but it still conveys important messages that I think everybody should to hear. I also love Alfred Molina, who played Mark Rothko, an old-fashioned, famous, and passionate artist who strives to make art significant and meaningful.
What's next in store for you, theatrically speaking? I'm not exactly sure what's next in store for me. I don't know where I'll end up going to school, what shows I'll be in, if I'll be a starving artist, or what I'll actually be doing in general. I just know that I'm going to act and that I'm going to be an actor because it's my passion and I couldn't see myself doing anything else. To become an actor, I need training, and that's why I am currently preparing monologues for acting auditions, hoping to attend a college with an acting program that challenges and prepares me for the craft. It's a bit different from some other careers that make people feel secure about their future. But this mystery is why I love the arts, and why I want to pursue this.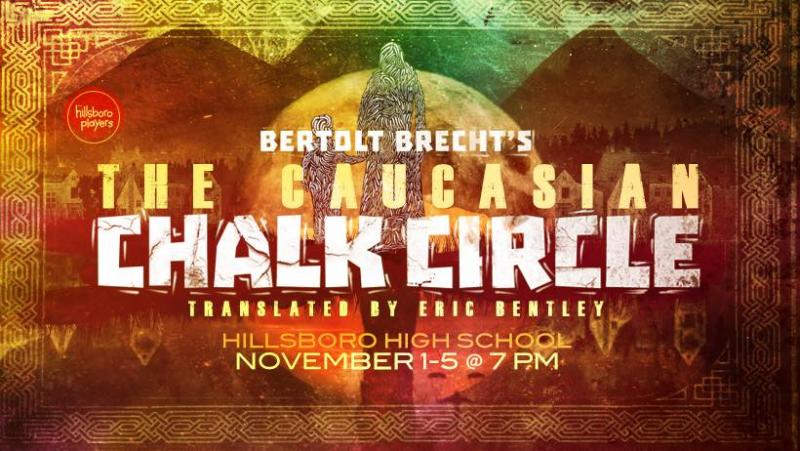 About The Caucasian Chalk Circle The Hillsboro Players present Bertolt Brecht's The Caucasian Chalk Circle, adapted by Eric Bentley, November 1-5, with curtain at 7 p.m. each evening at the Hillsboro High School Audtiorium, 3812 Hillsboro Road, Nashville. Tickets range from $5 (for students) to $10 (general admission) and $13 (premium seating). Tickets are available online at www.hillsboroplayers.com.
Featured BroadwayWorld Events
Check out these concerts...
Related Articles
Jeffrey Ellis is a Nashville-based writer, editor and critic, who's been covering the performing arts in Tennessee for more than 35 years. In 1989, Ellis (read more...)