Latest News on Tim Russell
Tim Russell News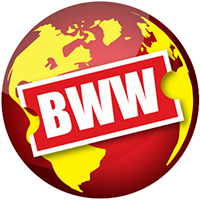 Garrison Keillor Will Perform at The Anthem in Washington, D.C. and New York City's Town Hall
by Stephi Wild - Jul 26, 2022
Garrison Keillor and Company will bring their signature humor, music, no end of fun, and, of course, all the latest News from Lake Wobegon when Garrison Keillor's A Prairie Home Companion American Revival heads to The Anthem in Washington DC and New York City's iconic The Town Hall.
Lineup Announced for 2022 LA MAMA MOVES! DANCE FESTIVAL
by Chloe Rabinowitz - Mar 8, 2022
La MaMa has announced the lineup for the 17th edition of the La MaMa Moves! Dance Festival. Curated by Nicky Paraiso, the three-week festival will feature new works by nine dance artists/companies with bold and diverse approaches to performance.
The American Opera Project Releases First Counterculture 'Zine'
by Chloe Rabinowitz - Feb 7, 2022
The American Opera Project has released the first issue of a self-published "'Zine" providing a unique trip into the revolutionary world of Eat The Document, a new opera written by composer John Glover and librettist Kelley Rourke, directed by Kristin Marting, and now in development at AOP.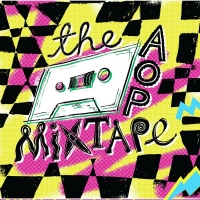 The American Opera Project to Present THE AOP MIXTAPE #1 at Joe's Pub
by Chloe Rabinowitz - Feb 2, 2022
On Thursday, April 14th at 7pm ET, The American Opera Project will push play on The AOP Mixtape #1: No More!, the first concert in its new annual series The AOP Mixtape – a live, handwritten love letter of music featuring world premiere songs from contemporary operas and music theater.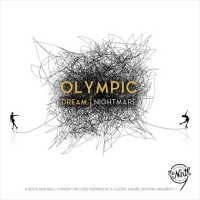 The Ninth Share Theatrical Concept Album OLYMPIC DREAM/NIGHTMARE
by Kaitlin Milligan - Nov 21, 2019
New funk/rock outfit The Ninth recently shared their album Olympic Dream/Nightmare. A musical explosion combines rock & roll, funk and soul as it scoops listeners up for a unique dive into the story of one of the world's biggest sports scandals: the 1994 skating controversy between Nancy Kerrigan and Tonya Harding. It was a dramatic, immersive case that mesmerized the world at the time, and The Ninth bring it all back to life - 25 years later - in their theatrical inspired release.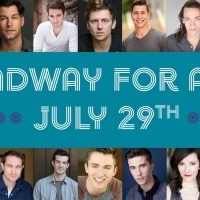 J. Mark McVey, Anne L. Nathan, & More Join Benefit for Fund for College Auditions
by Julie Musbach - Jul 24, 2019
On Monday, July 29th, stars from Broadway and Off-Broadway will come together in support of The Fund for College Auditions (TFCA) in 'Broadway for a Day: A Benefit for TFCA' at Peter Norton Symphony Space's Leonard Nimoy Thalia Theater. TFCA is thrilled to also feature students from Musical Theatre College Auditions' Class of 2019.
IN THE WORKS Comes to The Duplex Cabaret Theatre This Sunday
by A.A. Cristi - Dec 13, 2018
Honeck-Moss Productions is proud to present "In The Works."  Now in it's 3rd Hit Season, this exciting series was conceived as an opportunity for composers to try out new work in front of an audience and see how it plays in a supportive environment.  It is also an opportunity to create community among the composers and their performers.
SAVE THE DATE: Nashville Theater Calendar for November 5, 2018
by Jeffrey Ellis - Nov 5, 2018
Looking ahead, you'll find a number of new productions on tap for your entertainment pleasure, thanks to the efforts of theater companies all over Middle Tennessee. Here's our calendar for November 5, 2018, to help you plot your course through the end of the year...
High School Drama: Hillsboro High School's Tim Russell
by Jeffrey Ellis - Oct 30, 2018
Hillsboro High School's Tim Russell is deep into tech week with his castmates for their upcoming production of Bertolt Brecht's The Causasian Chalk Circle, which opens Thursday night, November 1, and is presented by The Hillsboro Players under the direction of Will Butler and Kristin Moon.
LIVE FROM HERE with Chris Thile Announces Additions To Ensemble, Third Season Premieres 10/6
by Tori Hartshorn - Sep 18, 2018
Some well-known names–new to public radio–will join Chris Thile on stage for the upcoming season of Live from Here. Over the past two years, Thile has brought his eclectic mix of music and guests to the show, appealing to curious music fans. As the creative force, Thile continues to retool and shape the weekly live public radio performance. This year, he's added new talent to the mix with a focus on providing an even better experience for live and radio listeners to Live from Here, which has increased its listenership among young listeners, ages 18-44, including a 22 percent gain for those ages 25-34.