Photos: First Look at Helen Anker, Tony Sheldon and More in Guthrie's MY FAIR LADY
The Guthrie Theater presents My Fair Lady, the hummable, quotable, utterly enjoyable musical for the whole family. Playing for the first time at the Guthrie, under the direction of Joe Dowling, My Fair Lady will feature Helen Anker as Eliza Doolittle, Tony Sheldon as Colonel Pickering, Donald Corren as Alfred P. Doolittle - all in their Guthrie debuts - and Jeff McCarthy as Professor Henry Higgins. BroadwayWorld has a first look below!
Single tickets start at $28 and are now on sale through the Guthrie Box Office at 612.377.2224, toll-free 877.44.STAGE, 612.225.6244 (Group Sales) and online at www.guthrietheater.org.
The cast of My Fair Lady features the talents of Helen Anker as Eliza, Jeff McCarthy as Higgins, Tony and Olivier award nominee Tony Sheldon as Colonel Pickering, and Donald Corren as Alfred P. Doolittle.
Rounding out the cast is Robert O. Berdahl (Guthrie: H.M.S. Pinafore, The 39 Steps) as Zoltan Karpathy, Melissa Hart (Guthrie: Uncle Vanya, Cat on a Hot Tin Roof) as Mrs. Higgins, Molly Sue McDonald (Guthrie: H.M.S. Pinafore, She Loves Me) as Mrs. Eynsford-Hill, Tyler Michaels (Theater Latté Da: Cabaret) as Freddy Eynsford-Hill, Kasono Mwanza (Chanhassen: Hairspray, Jesus Christ Superstar) as Jamie, Angela Timberman (Guthrie: A Christmas Carol, The Birds) as Mrs. Pearce, Tony Vierling (Guthrie: Roman Holiday, 1776) as Harry; as well as Joseph Bigelow (U of M/Guthrie Theater B.F.A. Actor Training Program: South Street, Those Who Favor Fire), Cat Brindisi (Chanhassen: Grease, West Side Story), Aimee K. Bryant (Guthrie: Caroline, or Change), Alex Gibson (Connecticut Rep.: Man of La Mancha, The Drowsy Chaperone), Michael Gruber (Guthrie: Roman Holiday), Michael Hanna (Guthrie: Born Yesterday), Linda Talcott Lee (Guthrie: Roman Holiday, She Loves Me), Joel Liestman (Guthrie: The Master Butchers Singing Club, A View From the Bridge), Ann Michels (Guthrie: Roman Holiday, A Streetcar Named Desire),Tinia Moulder (Guthrie: H.M.S. Pinafore, The Pirates of Penzance) and Jared Oxborough (Guthrie: Roman Holiday).
The artistic team includes Walt Spangler (Set Designer), Fabio Toblini (Costume Designer), Philip Rosenberg(Lighting Designer), Scott W. Edwards (Sound Designer), Andrew Cooke (Music Director), Joe Chvala(Choreography), Jo Holcomb (Dramaturg), D'Arcy Smith
(Voice and Dialect Coach), Chris A. Code (Stage Manager), Michele Hossle and Alexandra Goudy-Jaehnig (Assistant Stage Managers) and Mel Day (Assistant Director).
Photo Credit: Joan Marcus

Tyler Michaels, Jared Oxborough and Joseph Bigelow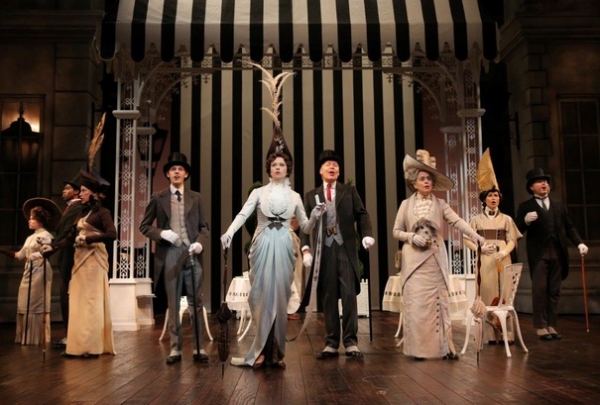 The Cast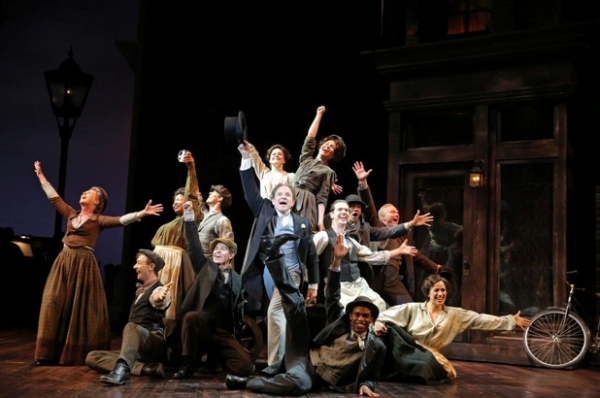 The Cast

Helen Anker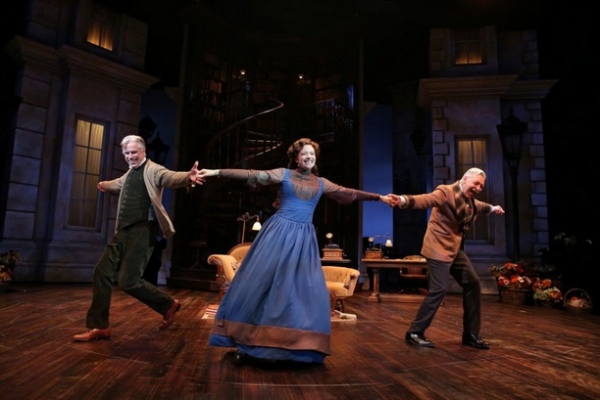 Jeff McCarthy, Helen Anker and Tony Sheldon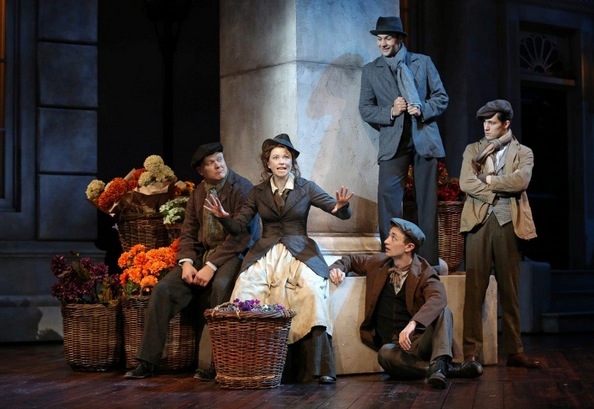 Helen Anker, Joel Liestman, Alex Gibson, Jared Oxborough and Joseph Bigelow