Photos: First Look at Guthrie Theatre's BORN YESTERDAY
Escape the holiday madness and plan a date night to see BORN YESTERDAY, a deliciously witty, screwball comedy about a corrupt businessman trying to get ahead. Harry Brock, a junk-dealer millionaire on the rise, hunkers down in a lavishly decorated hotel room in Washington with his brassy chorus girl girlfriend Billie Dawn in tow. Hoping to influence a senator in some personal business dealings, he soon gets advice suggesting that the seemingly dim-witted blonde will need a little polish to get ahead in D.C. society. Brock hires a newspaperman for the task but gets more than he bargained for when, in a deliriously funny and romantic turn of events, he discovers a little bit of learning can be a dangerous thing.
Check out a first look below!
Born Yesterday begins performances on November 23 and continues through January 5, 2014 on the McGuire Proscenium Stage. Single tickets start at $35 with discounts available for students and seniors.
Tickets for A Christmas Carol and Born Yesterday are now on sale through the Guthrie Box Office at 612.377.2224, toll-free 877.44.STAGE, 612.225.6244 (Group Sales) and online at www.guthrietheater.org.
Photo Credit: T. Charles Erickson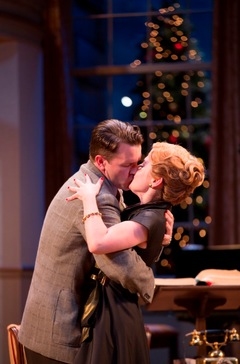 Paul Verall (John Patrick Hayden) and Billie Dawn (Alexis Bronkovic)

Harry Brock (Jeff Still), Paul Verall (John Patrick Hayden) and Billie Dawn (Alexis Bronkovic)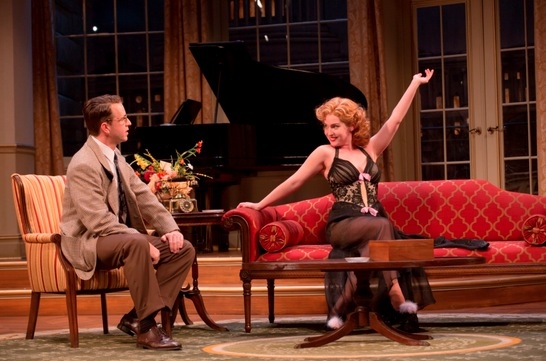 Paul Verall (John Patrick Hayden) and Billie Dawn (Alexis Bronkovic)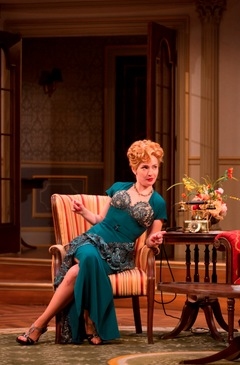 Billie Dawn (Alexis Bronkovic)

Ed Devery (Mark Benninghofen) and Billie Dawn (Alexis Bronkovic)