Photo Flash: First Look At Flint Repertory Theatre's ASSASSINS
Flint Repertory Theatre presents "ASSASSINS," Music and Lyrics by Stephen Sondheim, Book by John Weidman, Based on an idea by Charles Gilbert, Jr. Performances begin Friday November 9 and run through Sunday November 18. Tickets are now on sale.
Stephen Sondheim and John Weidman's musical masterpiece explores the lives of nine presidential assassins and would-be assassins throughout U.S. History. A bone-chilling thrill ride. Bold, original, thought provoking and alarmingly funny! "Sidesplitting and sobering in equal measure, this is the most provocative musical in years." - Los Angeles Times
Director Michael Lluberes says, "In the current political circus we're living in, America has never felt more divided. I can't imagine a better time to present this brilliant show about American disillusionment and the violence that comes out of it. "
The Tony Award winning musical is directed by Producing Artistic Director Michael Lluberes (The Boatman) and features Musical Direction by Frank E. Pitts, Scenic Design by Shane Cinal (The Boatman), Costume Design by Loren Shaw (The Mysteries), Lighting Design by Chelsie McPhilimy (The Geranium on the Windowsill Just Died But Teacher You Went Right On), Sound Design by Matt Coggins (The Boatman).
The cast includes: Jason Briggs, Chris French, Mark Gmazel, Beth Guest, Scott Anthony Joy, Paul Nelson, Michael Pacholski, Mary Paige Rieffel, Alexander H. Trice and Zachery Wood.
Performances are: Friday, November 9 at 8:00pm, Saturday, November 10 at 2:00pm and 8:00pm, Sunday, November 11 at 2:00pm. Friday, November 16 at 8:00pm, Saturday, November 17 at 2:00pm and 8:00pm, Sunday, November 18 at 2:00pm.
Tickets are $20 for adults, $18 for teens & seniors and $8 for college students (College Student Rush Rate with valid I.D., one hour prior to a performance). Genesee County Residents receive a 30% discount on public performances and subscriptions. Tickets may be purchased through The Ticket Center at 1241 E. Kearsley St., Flint, 810.237.7333 or through www.FlintRep.org. "ASSASSINS" is recommended for teens and adults.
The Signature Series is sponsored by The Whiting Foundation and "ASSASSINS" is sponsored by Estate Funding, Bernard Stroh, IV. Flint Repertory Theatre is located at 1220 E. Kearsley St., Flint, MI 48503.
Flint Repertory Theatre is a professional, not for profit regional theatre in Flint, Michigan. The Rep's commitment is to provide the city of Flint and surrounding communities with highly imaginative, thought provoking theatre that is challenging, entertaining and inspiring for all ages. A program of the Flint Institute of Music, The Rep is the resident theatre company at the Flint Cultural Center. Funding for The Rep is primarily through individual and corporate donors including Charles Stewart Mott Foundation, A.G. Bishop Charitable Trust, Allegro, Charles Stewart Harding Foundation, Nartel Family Foundation and The Whiting Foundation. For more information about Flint Repertory Theatre, please visit www.FlintRep.org.
Photo Credit: Mike Naddeo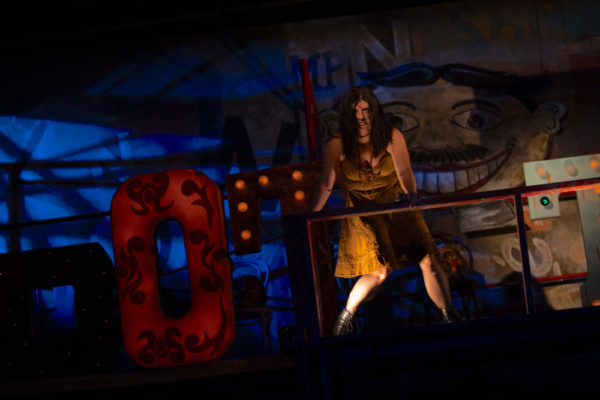 Mary Paige Rieffel.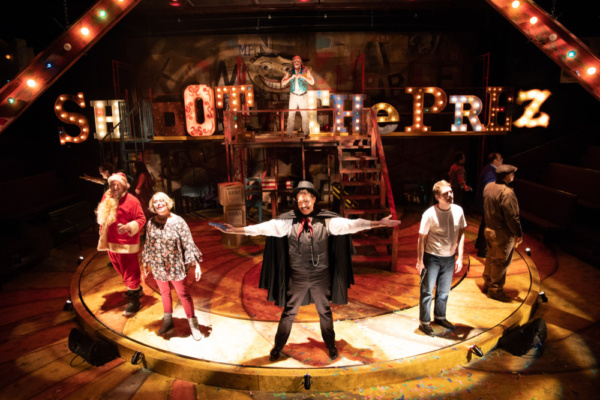 The Company of ASSASSINS.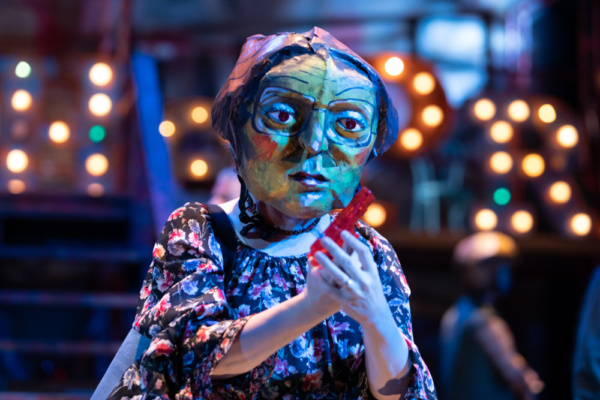 Beth Guest.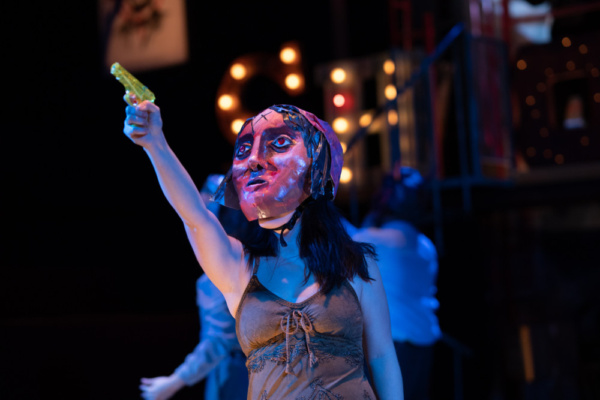 Mary Paige Rieffel.

Beth Guest, Chris French, Jason Briggs and Michael Pacholski.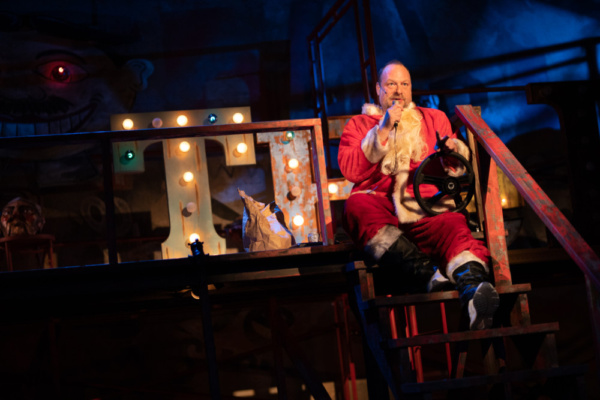 Mark Gmazel.

Mary Paige Rieffel and Beth Guest.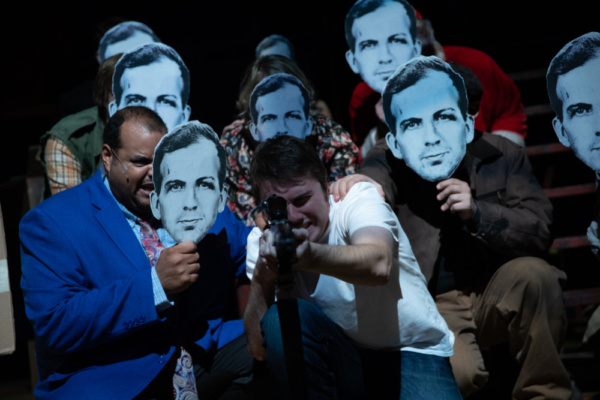 Scott Anthony Joy and Company.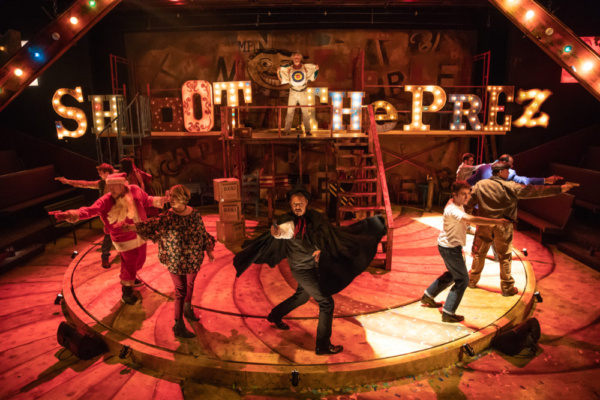 The Company of ASSASSINS.